Boat details
(n°489)
Boat details
(n°489)
GBR-32
Essentials
Designer
Bjarne Aas (NOR)
Builder
Bj. Aas, Bjarne Aas Båtbyggeri, Fredrikstad (NOR)
Material
Mahogany, carvel planked
1st certificate issued
10-05-1962
Original boat name
Bjarne
Original country
NOR
Original sail number
32
Current location
Rushcutters Bay [RANSA], Sydney, NSW (AUS)
5.5 AUS 27 - Nemesis, Sydney (NSW, Australia) : on her mooring, in front of Rushcutters Bay Park
(credits : Thies Först)
Added by THIES-HENDRIK FÖRST
on 2020-02-02
Photo Gallery (6)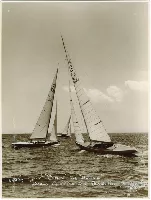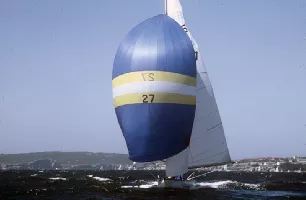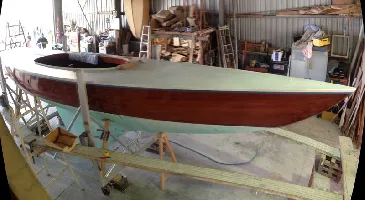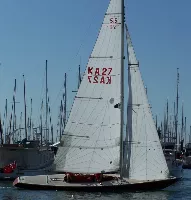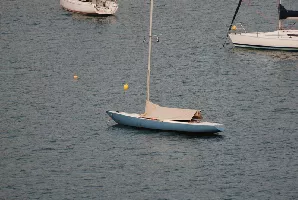 Notes (2)
5.5 AUS 27 "Nemesis" - under restoration
07-07-2013
Richard Bale reports from Queensland, Australia: "Nemesis" is since 2012 going through a complete restoration and is expected to be relaunched in September at the RQYS.
Note received from Warren Muir on 18.03.09
14-05-2009
Attached is KA27 (new listing)
Originally built by Bjarne Ass in Norway 1963 I think.
Original name "Bjarne", one of three I believe for the 1964 Olympics, sister ship to the one King Olaf sailed at the Olympics.
Name changed to Nemesis in Australia.
I once owned this boat from 1976 to 1979
Regards,
Warren
Document library (1)
Document
Size
By / When
2.96 Mb
3 Mb
5.5 AUS 27 - Nemesis, Sydney (NSW, Australia) : on her mooring, in front of Rushcutters Bay Park
(credits : Thies Först)
Added by THIES-HENDRIK FÖRST on 2020-02-02
Ownership history (7)
Sail#
Name
Owner
GBR-32
"Bjarne"
AUS-27
"Nemesis"
AUS-27
"Nemesis"
AUS-27
"Imagine"
AUS-27
"Nemesis"
AUS-27
"Nemesis"
AUS-27
"Nemesis"
Results History (1)
Year
Rank
Race / Location
Skipper
Added by, on
Race :
Kiel Week /

Location :
Kiel
Links Library (0)