Boat details
(n°477)
Boat details
(n°477)
ITA-19
Essentials
Designers
Einar Ohlson (SWE)
Carl-Eric Ohlson (SWE)
Builder
Mario Mostes, Cantieri Mostes, Genova (ITA)
Material
Mahogany, carvel planked
1st certificate issued
00-00-1956
Original boat name
Grazia Vl
Original country
ITA
Original sail number
19
Current location
Napoli (ITA)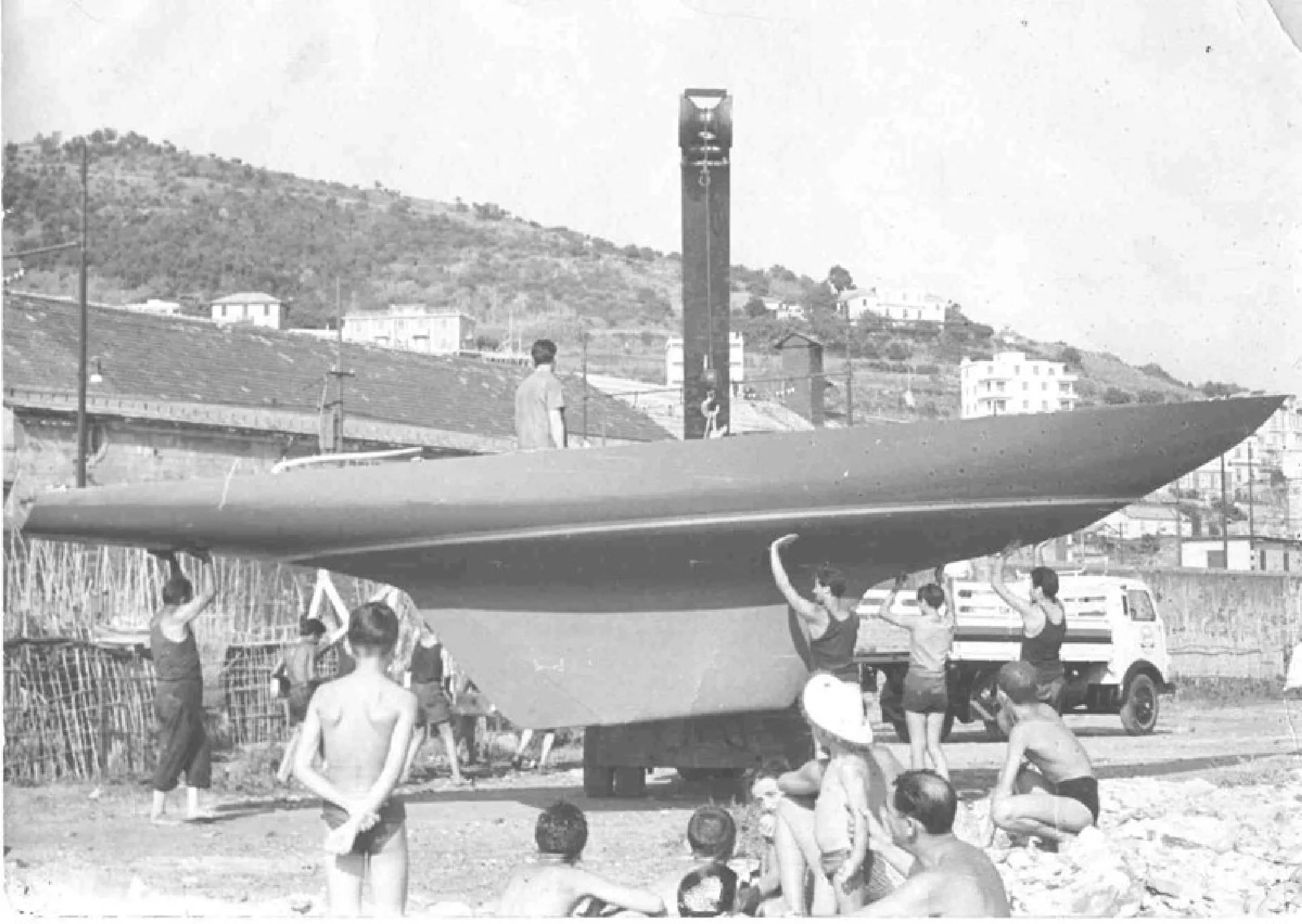 Grazia VI : ITA-19 Grazia VI at Cantieri Mostes 1956
(credits : www.mostes.it)
Added by Andrea Rossi
on 2014-12-11
Photo Gallery (3)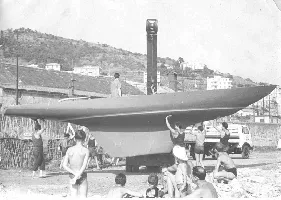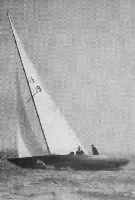 Notes (2)
history tips
02-11-2015
Built in just 18 days during 1956 for Paolo Emilio Bruzzone for the 1956 Olympics.
In 1957 renamed "Ma"
In 1992 bought by members of Circolo del Remo e della Vela Italia in Napoli, restored and donated to the club.
Nota Bene about ownership
26-04-2008
Ownership as mentionned here on the right is the status on 1st Oct. 2004 following the Italian register (source Alberto Dollinar 28.09.07).
Please feel free to add your own knowledges about original and previous owner's sequence.
Thanks in advance.
Document library (1)
Document
Size
By / When
680 Kb
680 Kb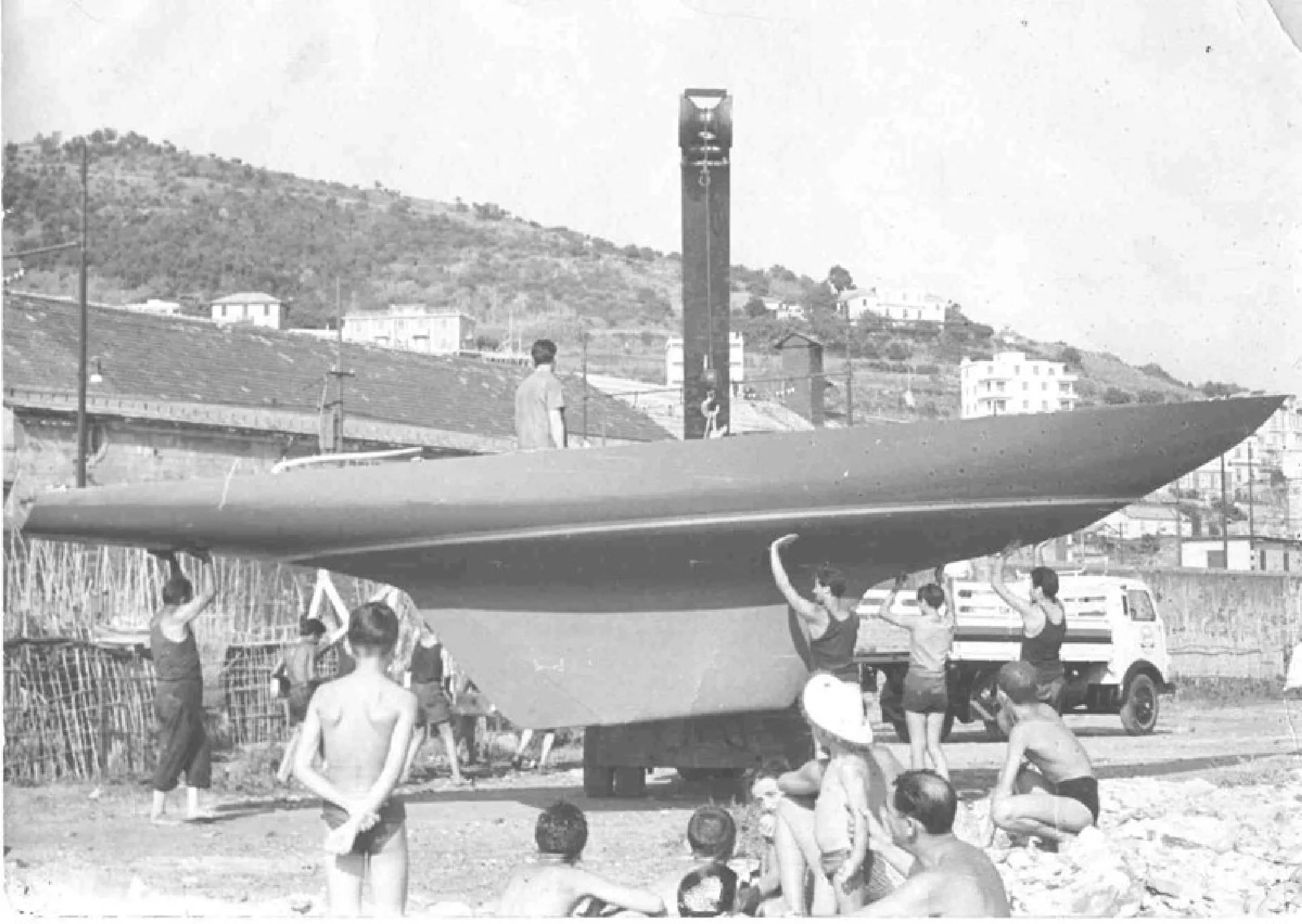 Grazia VI : ITA-19 Grazia VI at Cantieri Mostes 1956
(credits : www.mostes.it)
Added by Andrea Rossi on 2014-12-11
Ownership history (3)
Sail#
Name
Owner
ITA-19
"Grazia VI"
ITA-19
"Ma"
ITA-19
"Grazia VI"
Results History (0)
Links Library (1)
31-01-2023
(Also for 5.5 ITA 19 "Grazia VI")