Boat details
(n°464)
Boat details
(n°464)
NED-26
Essentials
Designer
Sebastien Schmidt (SUI)
Builder
Christof Wilke & co., Wilke & co. bootswerft (SUI)
Material
Sandwich glass epoxy, PVC foam
1st certificate issued
19-04-2002
Original boat name
Maitresse
Original country
SUI
Original sail number
26
Current location
Warmond [KWVDK], de Kaag (NED)
5.5 NED 26 "Feng Shui" - in Travemünde : At the "German & Dutch Open" 2018
(credits : Capnio)
Added by Kaspar Stubenrauch
on 2019-01-13
Photo Gallery (8)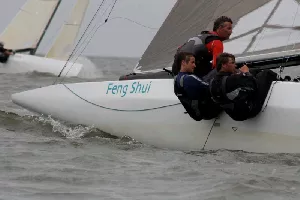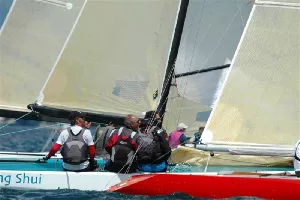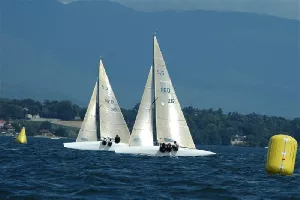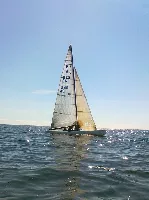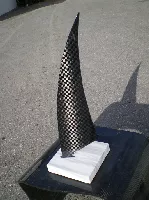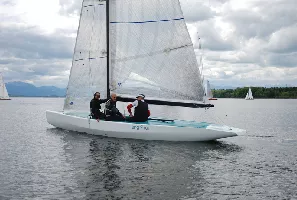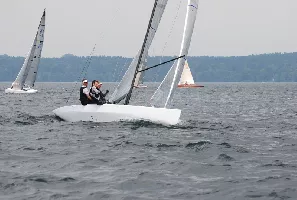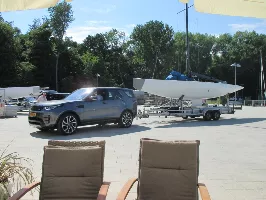 Notes (1)
Design issues and filiation.
15-04-2008
Brand new hull shape (our 6th design generation) featured mainly with the aft slope and aft sides curvatures, which are much more tensed than the previous gen. (less rocker).
NED-026 has two sisterships also built during winter 2001-2002 : SUI-206 and SUI-208.
Document library (0)
5.5 NED 26 "Feng Shui" - in Travemünde : At the "German & Dutch Open" 2018
(credits : Capnio)
Added by Kaspar Stubenrauch on 2019-01-13
Ownership history (2)
Sail#
Name
Owner
NED-26
"Maitresse"
NED-26
"Feng Shui"
Results History (1)
Year
Rank
Race / Location
Skipper
Added by, on
Race :
Regates Royales /

Location :
Cannes
Skipper :
Arend Jan Pasman
Links Library (0)