Boat details
(n°463)
Boat details
(n°463)
NED-31
Essentials
Designer
Sebastien Schmidt (SUI)
Builder
Christof Wilke & co., Wilke & co. bootswerft (SUI)
Material
Sandwich glass epoxy PVC foam
1st certificate issued
15-03-2003
Original boat name
Wild Cat
Original country
SUI
Original sail number
31
Current location
Cowes [RORC], Solent (GBR)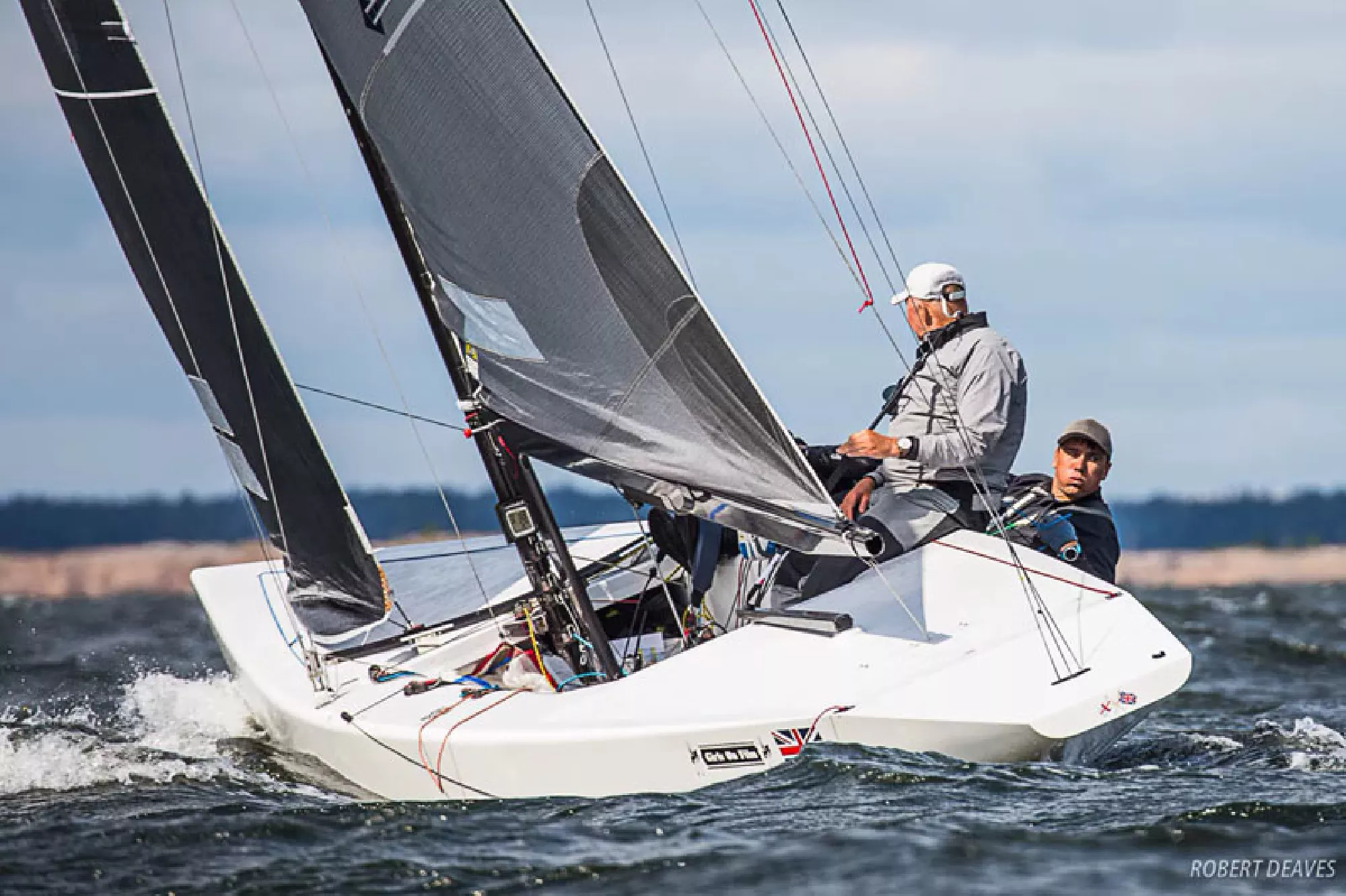 5.5 GBR 40 "Girls on Film" - World's 2019 : GBR 40 on Helsinki waters
(credits : Robert Deaves)
Added by Kaspar Stubenrauch
on 2021-12-25
Photo Gallery (7)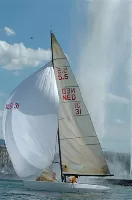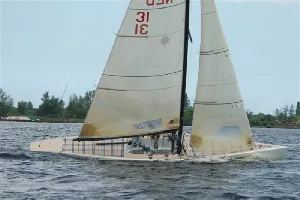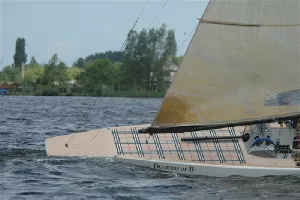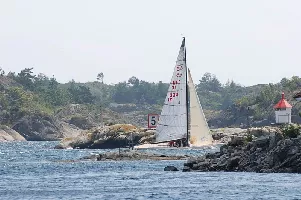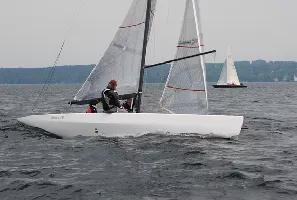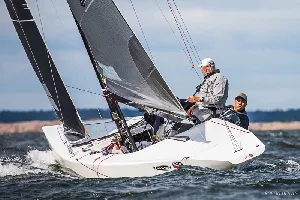 Notes (3)
5.5 GBR 40 "ISLA" - World's 2023
09-08-2023
The boat will be racing as "ISLA", on the Sardinia coast.
Recent Owner
28-08-2018
New Owner since 2007 (after Worlds San Remo):
Victorine Bredero
Boatname: Duchess of B
Crew:
Jeroen Behrend
Wiebe de Witte
Robert Behrend
Design filiation
15-04-2008
From the 2001-2002 complete new hull design (SUI-206, NED-026 and SUI-208), but with brand new keel winglets designed by Paul Bogataj (USA). NED-031 has three sisterships also built in 2002-2003 : FIN-047, SUI-207 and SUI-210.
Document library (0)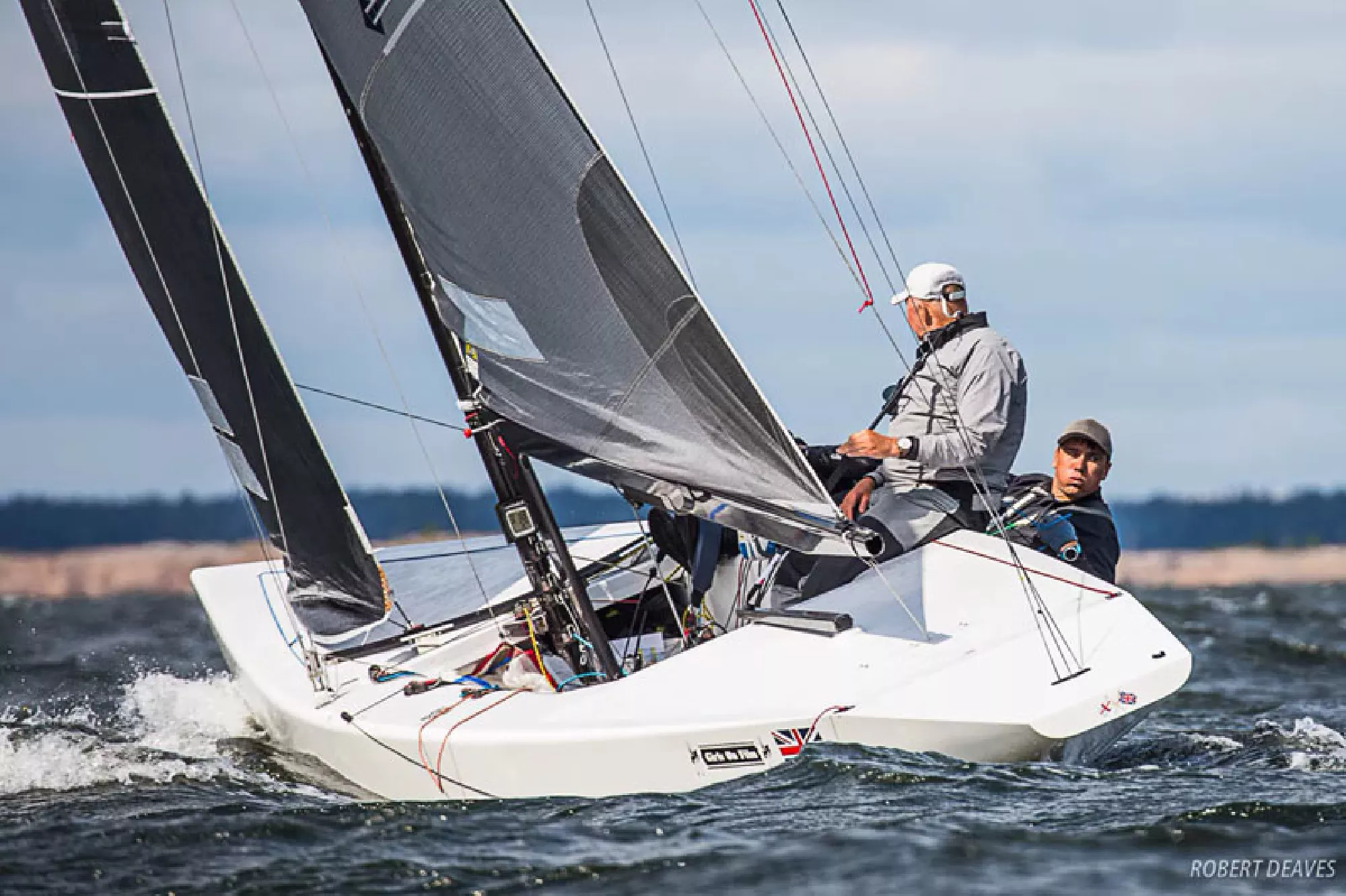 5.5 GBR 40 "Girls on Film" - World's 2019 : GBR 40 on Helsinki waters
(credits : Robert Deaves)
Added by Kaspar Stubenrauch on 2021-12-25
Ownership history (3)
Sail#
Name
Owner
NED-31
"Wild Cat"
NED-31
"Duchess of B"
GBR-40
"Girls on Film"
Results History (6)
Year
Rank
Race / Location
Skipper
Added by, on
Race :
Voor-Braassem /

Location :
Braassemermeer, Netherlands
Skipper :
Victorine Bredero
Race :
Suisse Open /

Location :
Thun, Switserland
Skipper :
Victorine Bredero
Race :
Dutch Nationals /

Location :
Westeinder, Netherlands
Skipper :
Victorine Bredero
Race :
Worlds 2009 /

Location :
Hanko, Norway
Skipper :
Victorine Bredero
Race :
Herbstpreis (TYC) /

Location :
Lake of Thun
Skipper :
Victorine Bredero
Race :
Allen Cup /

Location :
Torbole
Links Library (1)
30-09-2009
(Photos during the Swiss Nationals 2009)