Boat details
(n°457)
Boat details
(n°457)
AUS-39
Essentials
Designers
Warren Muir (Australia)
Ben Lexcen (AUS)
Builder
Keith Revell , Roger Ninham Boatbuilders (AUS)
Material
GRP
1st certificate issued
07-01-1981
Original boat name
Arunga V
Original country
AUS
Original sail number
39
Current location
Kopperby (ASC), Schlei (GER)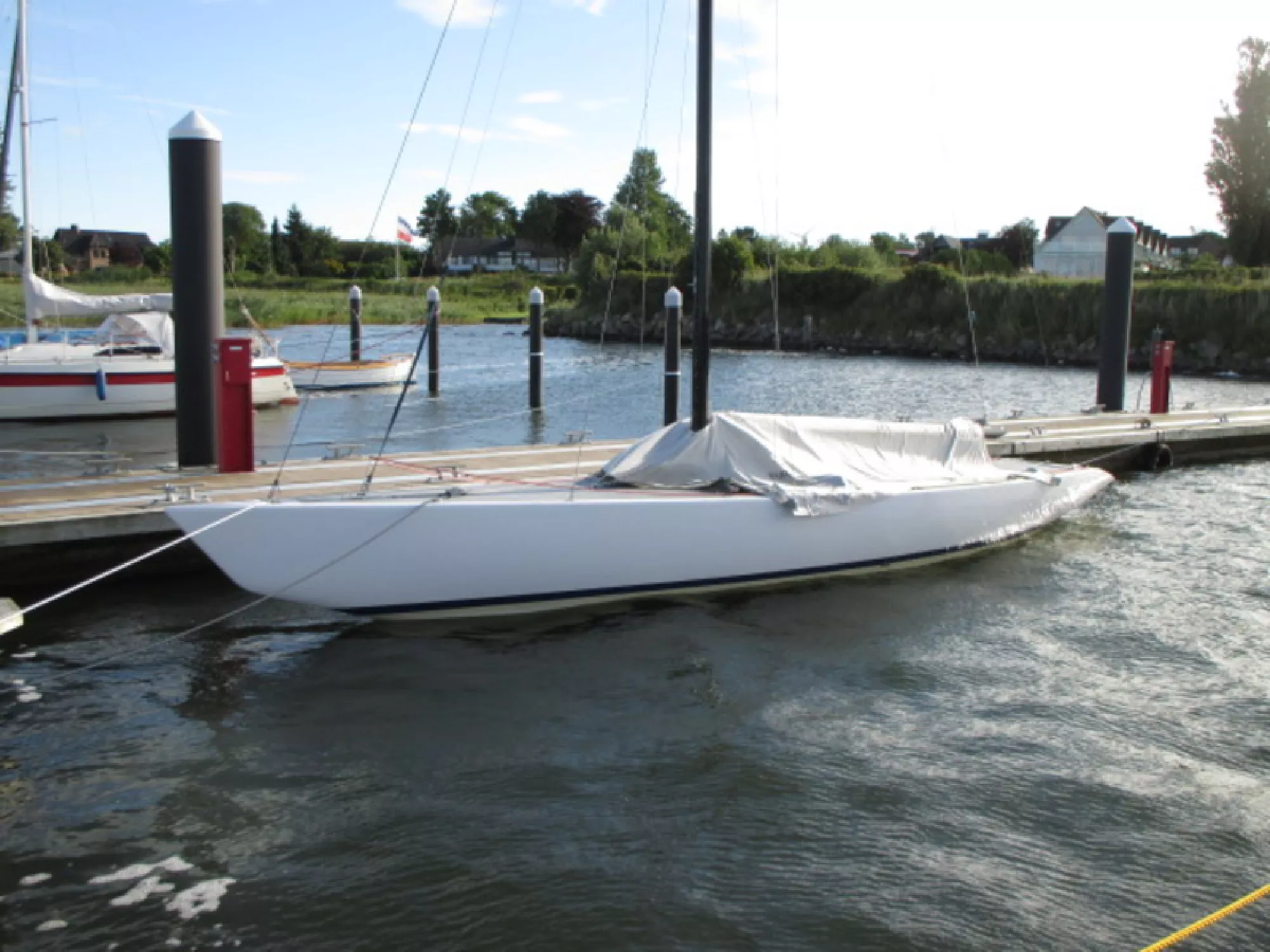 5.5 GER 94 - in Kopperby : Her new harbour, on the Schlei
(credits : Kaspar Stubenrauch)
Added by Kaspar Stubenrauch
on 2016-08-14
Photo Gallery (11)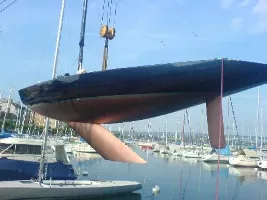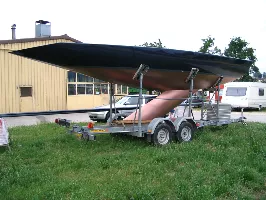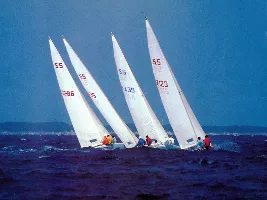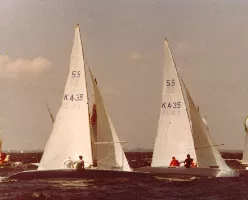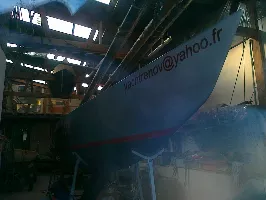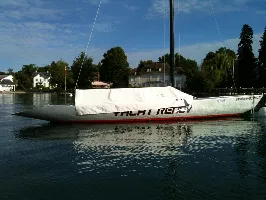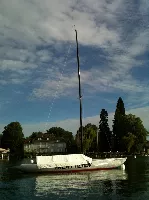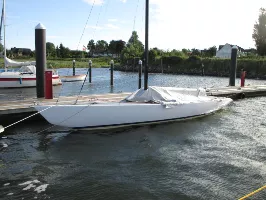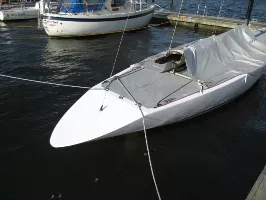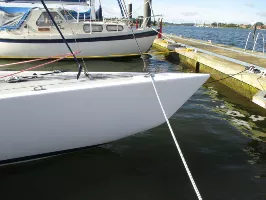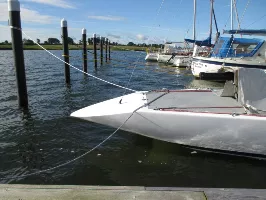 Notes (4)
5.5 GER 94 - refit project
14-08-2016
This 5.5m boat has been absent from the 5.5m racing environment, for quite some time. The boat has reached Northern Germany, recently. With a new shiny varnish she looks pretty again and will be tested, possibly a regatta will follow, before refit continues over winter.
5.5 SUI 135 and her sisters
12-06-2012
Following the info from Warren Muir about "Warrior III" and the first series of Melges built 5.5m boats, here is a list of sister boats to SUI 135; the boats are listed with their last sailnumbers known:
NOR 47, USA 91, NOR 50, GER 75, USA 94, SUI 184, USA 96, NOR 54, SUI 176, NOR 56, SUI 202, NED 10, NOR 58, BAH 16, SUI 155, SUI 160, SUI 171, SUI 172 and GER 25. NED 10 was lost in a fire; USA 91, 94 + 96 are not found again, yet and BAH 16 is told to have gone to a US-based sailing school.
For SUI 135, FRA 44 and the remaining Melges boats it will be a challenge to meet again, for close competition races. Gentlemen, on your marks!

5.5 KA-39 "Arunga V"
04-02-2010
Warren Muir reports: This boat built by Keith Revell was made from fiberglass and was made from the same mold form as KA 38.
More
Document library (2)
Document
Size
By / When
909 Kb
909 Kb
1.17 Mb
1 Mb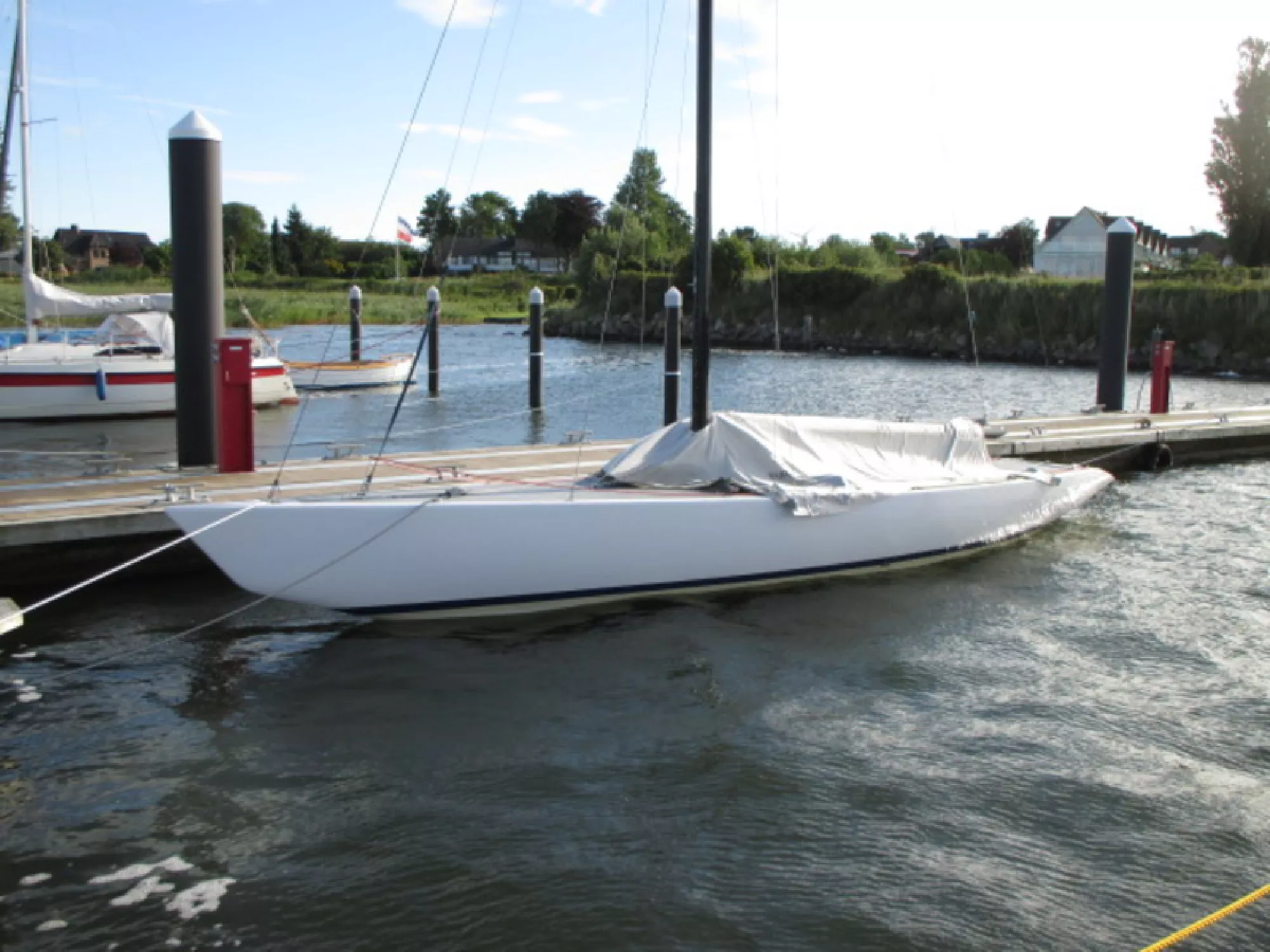 5.5 GER 94 - in Kopperby : Her new harbour, on the Schlei
(credits : Kaspar Stubenrauch)
Added by Kaspar Stubenrauch on 2016-08-14
Ownership history (6)
Sail#
Name
Owner
AUS-39
"Arunga V"
SUI-135
"Arunga V"
SUI-135
"Arunga"
SUI-135
"Arunga V"
FRA-56
"Arunga V"
GER-94
"Arunga V"
Results History (0)
Links Library (0)