Boat details
(n°455)
Boat details
(n°455)
USA-75
Essentials
Designer
Bruce King (USA)
Builder
Paul Kettenburg, Kettenburg Marine, San Diego (USA)
Material
Mahogany, carvel planked
1st certificate issued
00-06-1968
Original boat name
Savage
Original country
USA
Original sail number
75
Current location
Tall Timbers, MD (USA)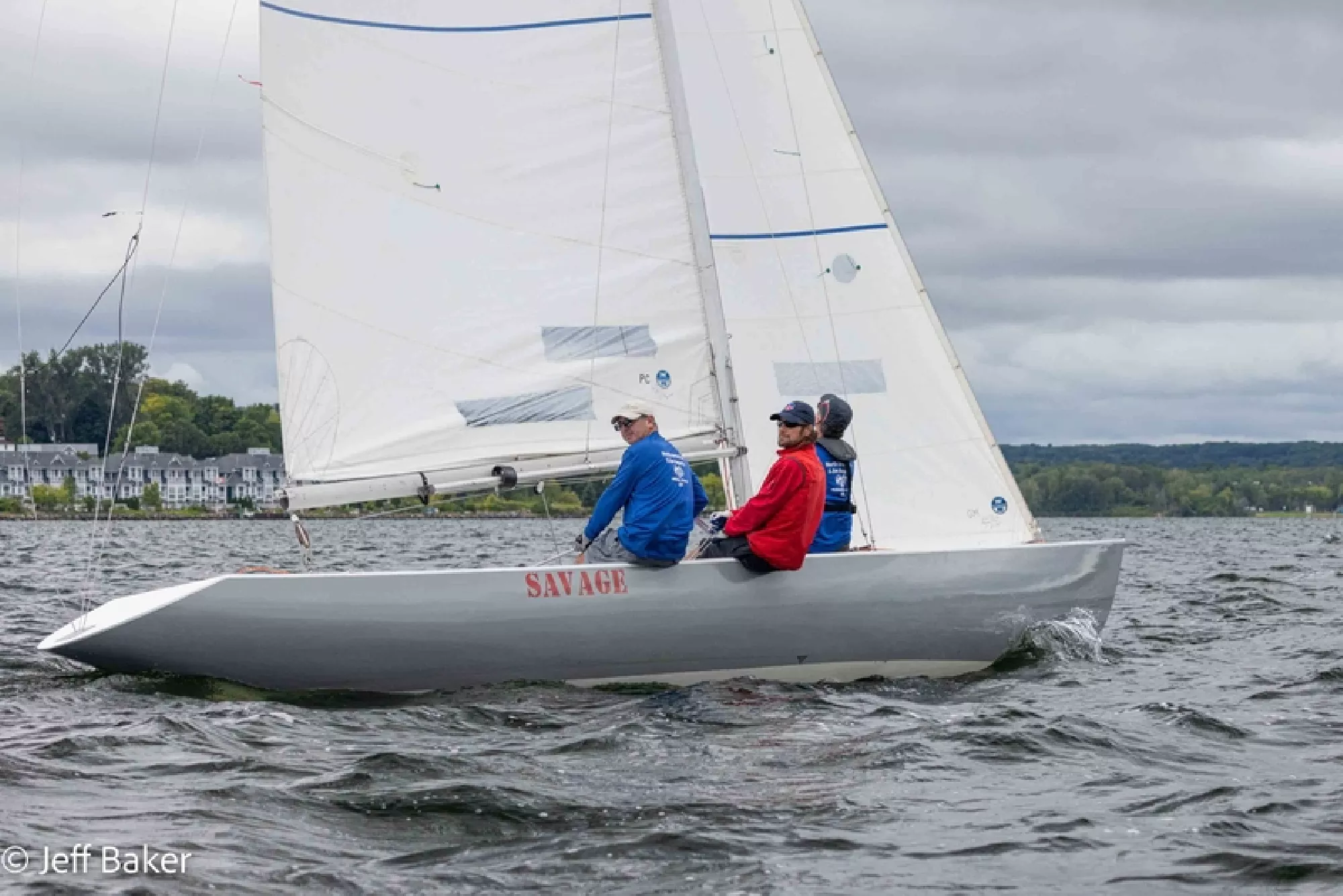 5.5 USA/75 "Savage" - upwind : During the "North American Fall Regatta" in Midland
(credits : Jeff Baker)
Added by Kaspar Stubenrauch
on 2022-09-26
Photo Gallery (35)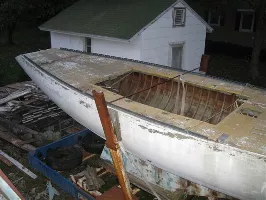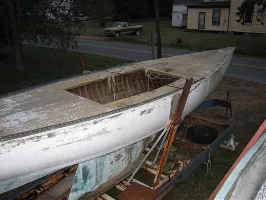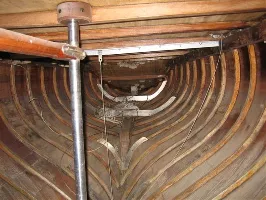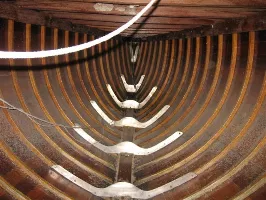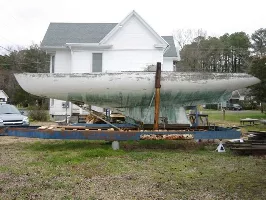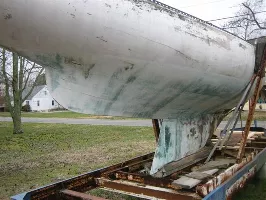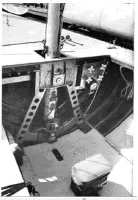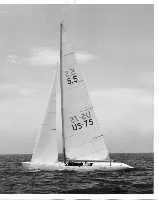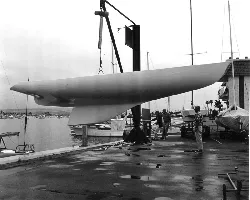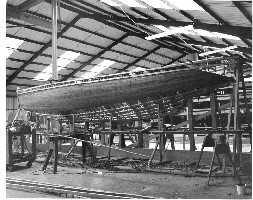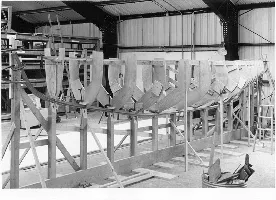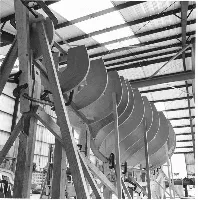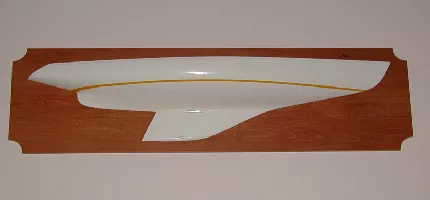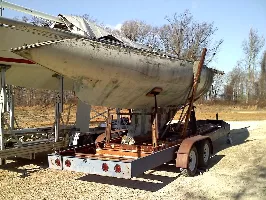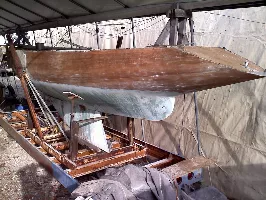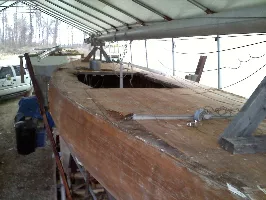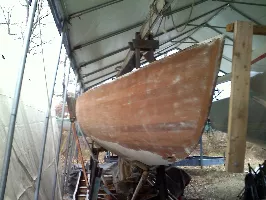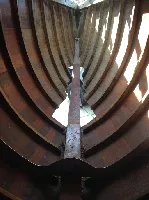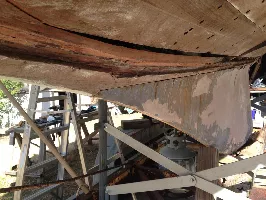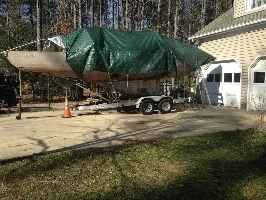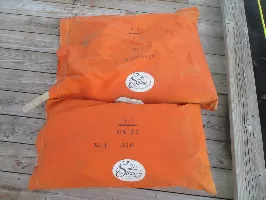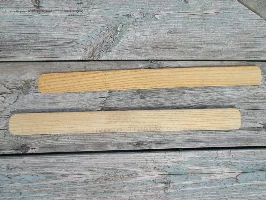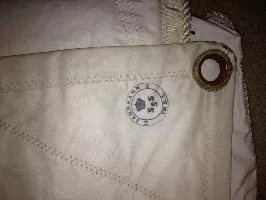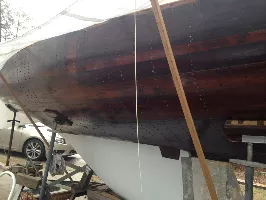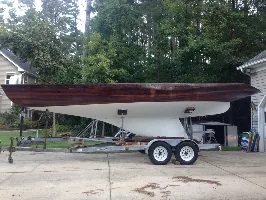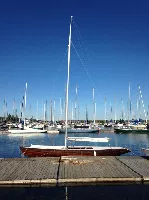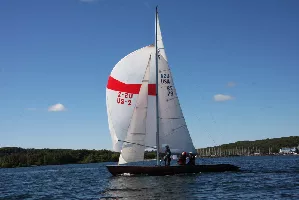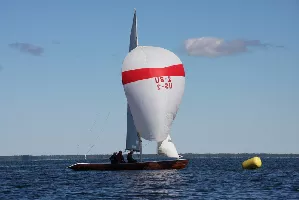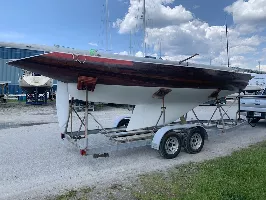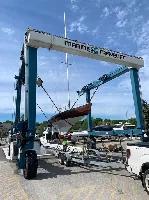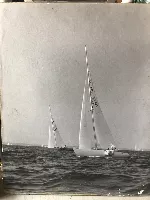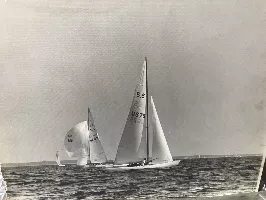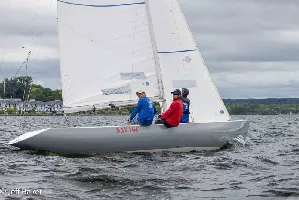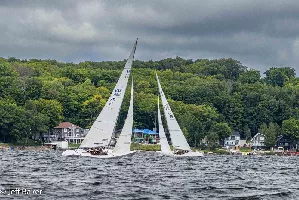 Notes (5)
Builder
17-12-2009
Bruce King indicated that the builder was Kettenberg Marine from San Diego, CA and the rig-tilting mechanism was designed by William Summerfield. This was the only 5.5 design by Bruce King.
US-75 is SAVAGE
29-12-2008
Savage was entered to the 1968 US Olympic trials at Newport Beach California. It's written in the Sports Illustrated article. "There were Lowell North's Luv, Scott Allan's Outta Sight and Al Cassel's Savage".
A short study of Al Cassel tells that the first Warrior was a Britton Chance designed (1971) 50 foot offshore racer. Later Warrior was replaced with another Chance design Warrior II (around 1974). Cassel owned Sparcraft in Costa Mesa where they built his Bruce King one-tonner Terrorist in the seventies.
Al Cassel's next boats were the 5.5s Warrior III 1980 and IV 1983.
Savage is a design of Bruce King. The builder is not known yet. The mast canter could refer to Sparcraft. There were builders around like Sparcraft, Driscolls, Eichenlaub, Chamberlain....

More information
07-04-2008
The boat is found. It was owned by Al Cassel. The name of the boat is still unclear. Al Cassel developed hydraulically actuated tilting mast devices. The entire rig was set up in a box-like structure which was tilted in the boat by hydraulic means. These contrivances were used to tilt the rig to windward which is supposed to reduce the heeling moment of the rig. There was considerable discussion within the 5.5-Meter class regarding the legality of these devices, however no one protested.
The boat raced in Sandhamn World Championship 1969 and the skipper was Al Cassel. Al was the president of the 5.5 class in the 80's.
The design comes from B. King year 1968.
Already 1971 Al Cassel uses another boat Scat VI of Aga Khan. Later in the 80's he had Warrior III and IV.
More
Document library (1)
Document
Size
By / When
905 Kb
905 Kb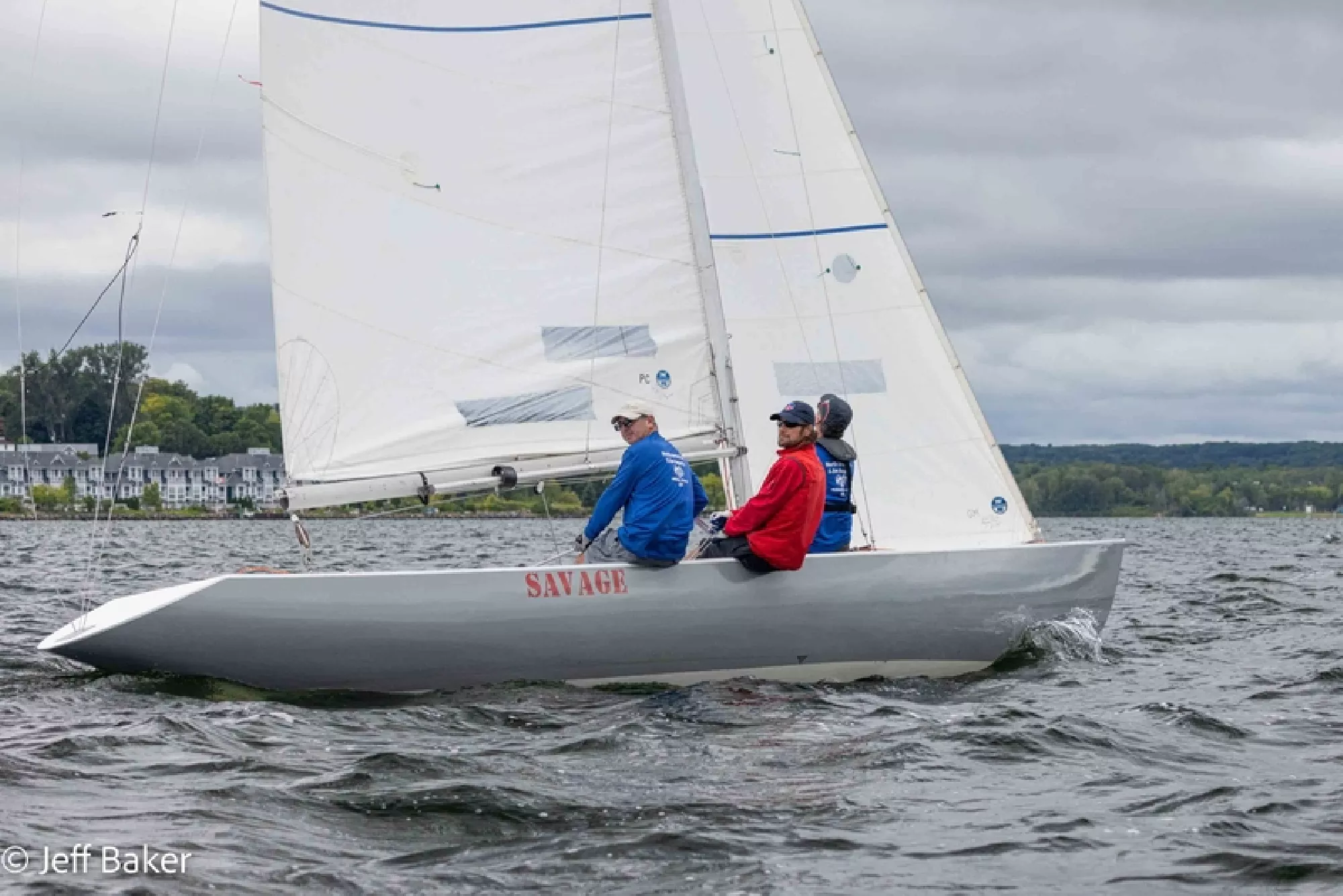 5.5 USA/75 "Savage" - upwind : During the "North American Fall Regatta" in Midland
(credits : Jeff Baker)
Added by Kaspar Stubenrauch on 2022-09-26
Ownership history (3)
Sail#
Name
Owner
USA-75
"Savage"
USA-75
"Savage"
USA-75
"Savage"
Results History (1)
Year
Rank
Race / Location
Skipper
Added by, on
Race :
7th World 5.5 Metre Championship /

Location :
Sandhamn, Sweden
Links Library (3)
23-11-2016
(After finalizing USA 51, Dan Rossi is showing his next project)
16-02-2018
(The boat with Spi US 82 has US 75 in the main sail, at 1:07')
18-03-2018