Boat details
(n°453)
Boat details
(n°453)
AUS-37
Essentials
Designer
Warren Muir (Australia)
Builder
Warren Muir, (Australia)
Material
Cold laminated wood
1st certificate issued
01-01-1979
Original boat name
Insurgent
Original country
Australia
Original sail number
37
Current location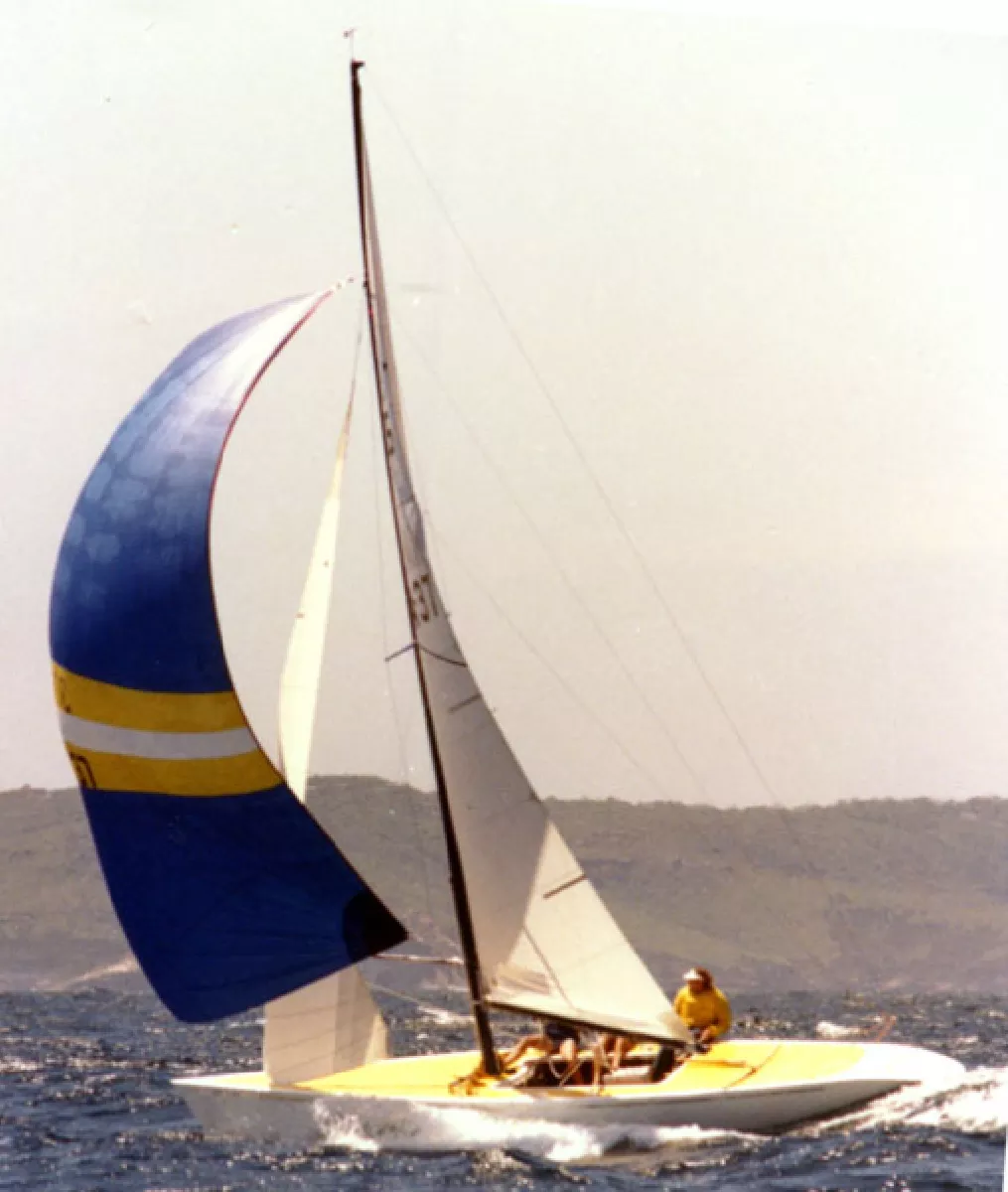 Insurgent : -
(credits : received from Warren Muir 25.03.2008)
Added by Site Administrator
on 2008-03-31
Photo Gallery (4)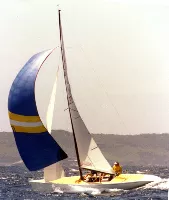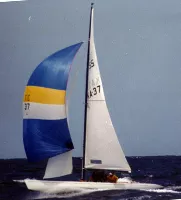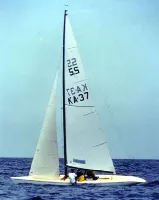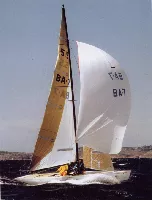 Notes (3)
5.5 AUS 37 "Insurgent" - Design
12-02-2010
Information from Peter Lowe:
The first 5.5m I drew the hull lines for was "Insurgent" AUS 37 – designer/builder/original owner – Warren Muir.


A note by Matti Muoniovaara posted 21.03.2008 "BAH-007 is KA-37"
30-03-2008
BAH-007 is an alias and comes from the Australian 5.5 metre register. The first sail letters of this boat was KA-37 and the name of the boat was Insrurgent. The design was by Warren Muir and Robert Lowe and built by Warren Muir Boat Builders 1979. Muir brought the boat to the Bahamas World Championship races 1981. He sailed there with Peter Chapman and Robert Stoddard. After the races Muir sold the boat to Roy Solomon, a good friend of Bobby Symonette and Gavin McKinney would be the helmsman. The boat went to Hankö Norway 1982 to win the Gold Cup. Bobby was helming the boat and used the name John B.
Next year Bobby won again the Gold Cup and the boat had the name Ballymena.
1984 Gavin McKinney skippered Ballymena in Porto Cervo Gold Cup / World Championship and 1985 in Newprot Beach California.
1986 Ballymena was sold to Norway and got the name Brith IV N-43. Knut Johansson sailed the boat in Helsinki Europeans 1986 and World in Hankö next year and 1988.
1988 the boat sank in Oslo Fjord.
A note by Brambilla Andrea posted 21.03.2008 "BAH 007"
30-03-2008
I think this boat raced in Travemunde 1967 for trials new three man keelboat as "comparison- boat". In this trials sailed one 5.5 also named John B by Luders, the helmsman was Bobby Symonette and the descriptions indicate the boat as last 5.5 "John B" designed by Luders.
Document library (1)
Document
Size
By / When
946 Kb
946 Kb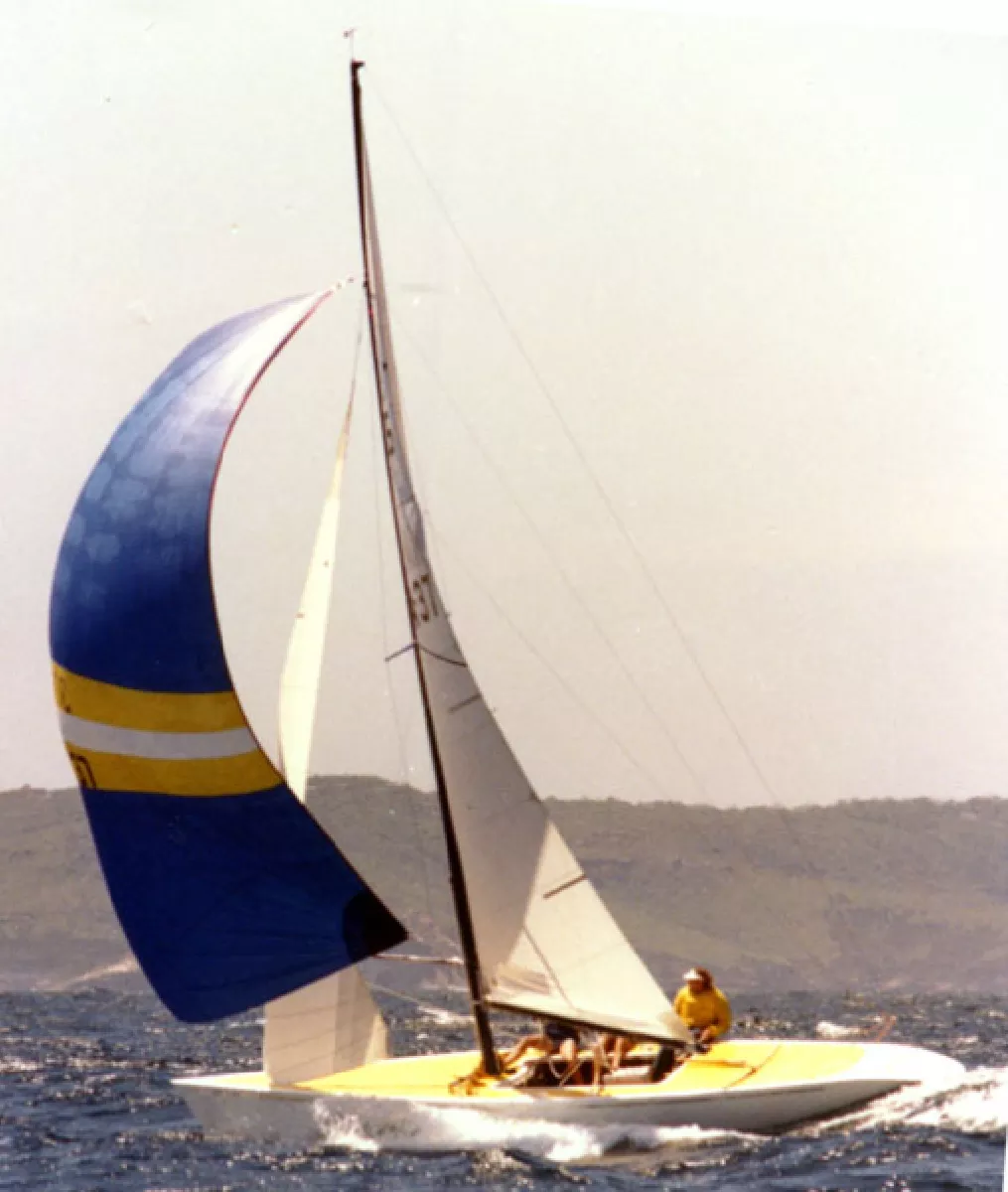 Insurgent : -
(credits : received from Warren Muir 25.03.2008)
Added by Site Administrator on 2008-03-31
Ownership history (3)
Sail#
Name
Owner
AUS-37
"Insurgent"
BAH-7
"Ballymena"
NOR-43
"Brith IV"
Results History (0)
Links Library (0)