Boat details
(n°451)
Boat details
(n°451)
USA-1
Essentials
Designer
Arvid Laurin (SWE)
Builder
Boatbuilder Lindell, Tricksons båtvarv, Motala ((SWE))
Material
Mahogany, carvel planked
1st certificate issued
01-01-1952
Original boat name
Complex II
Original country
(SWE)
Original sail number
1
Current location
Bristol, R.I. (USA)
Complex II re-christening ceremony, July 2009 Newport RI : Complex II at re-christening ceremony
(credits : Troy Howland)
Added by Rex Howland
on 2009-08-10
Photo Gallery (19)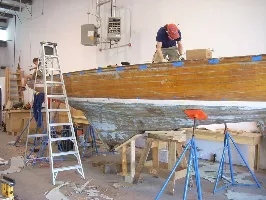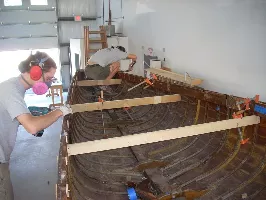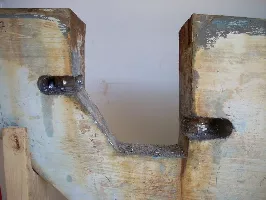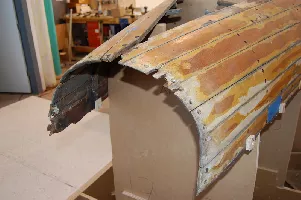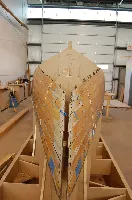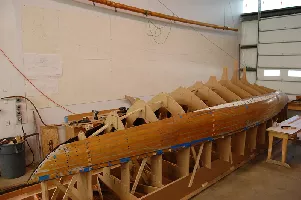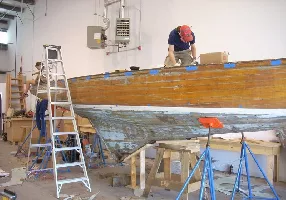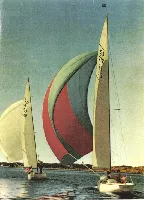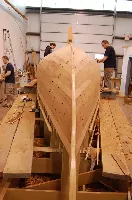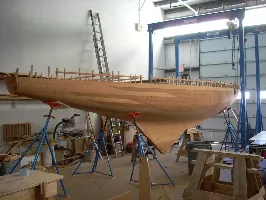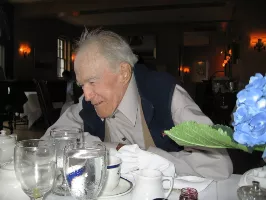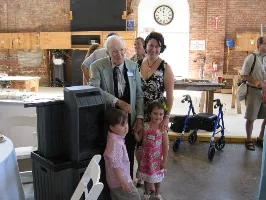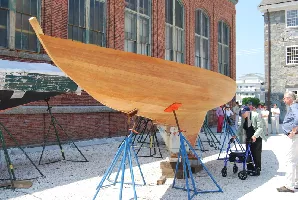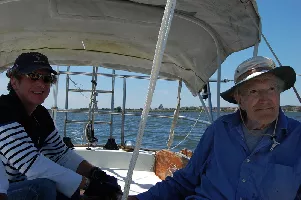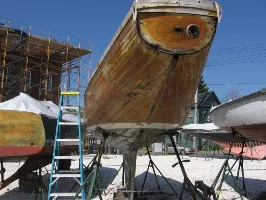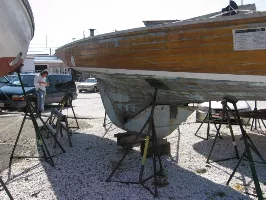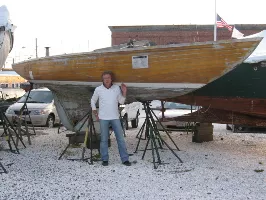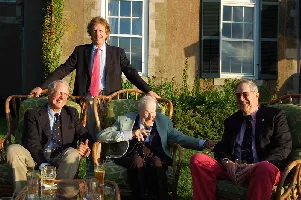 Notes (7)
Update
10-08-2009
I purchased Complex II in July of 2007. I donated Complex II to the not-for-profit Foundation, The Chance for Life Sailing Foundation in 2008. The mission of this Foundation is to restore and preserve Complex II, support and encourage future yacht racing talent, and support existing cancer organizations.

The boat is being restored by East Passage Boatwrights in Bristol, RI. Completion date is September 2009.

A re-christening event was conducted in Newport on July 25, 2009. Although Complex II was not completely restored at that time, we felt it was appropriate to conduct this ceremony the day after Dr. Britton Chance's 96th birthday on July 24th and prior to his departure to China and Taiwan to continue his cancer research work.




5.5 US 1 "Complex II" - under restoration
17-09-2008
Rex Howland informs:
Complex II restoration has begun. Scheduled completion is late April of 2009.
"Trickson & Motala" - Boatyard info from Jens Busch (30.5.08)
31-05-2008
Jens researched about the Motala yards: "...I have spoken to Motala boatyard. It was founded by the family William. They say there was another, smaller boatyard called Tricksons, also in Motala, and the name of the boatbuilder they say was Lindell. And the Motala sailor Arthur Olsson, who had a manufacturing company named Trickson, was involved in the Lindell boatyard. Arthur Olsson had several of his boats built by Lindell, and all his boats were named Trickson (and a number).
So when the documents state "Motala båtvarv" it is the William family boatyard. And when it says Tricksons båtvarv it is the other boatyard..."
More
Document library (5)
Document
Size
By / When
2.16 Mb
2 Mb
60 Kb
60 Kb
66 Kb
66 Kb
873 Kb
873 Kb
674 Kb
674 Kb
Ownership history (6)
Sail#
Name
Owner
USA-1
"Complex II"
BAH-2
"Complex"
USA-1
"Complex II"
USA-1
"Complex II"
USA-1
"Complex II"
USA-1
"Complex II"
Results History (1)
Year
Rank
Race / Location
Skipper
Added by, on
Links Library (3)