Boat details
(n°450)
Boat details
(n°450)
BAH-1
Essentials
Designer
Alfred Edward "Bill" Luders Jr. (USA)
Builder
Oscar Schelin, Kungsörs Båtvarv AB (SWE)
Material
Mahogany, carvel planked
1st certificate issued
01-01-1959
Original boat name
John B2
Original country
SWE
Original sail number
1
Current location
John B2 BA-1 in Rome Olympics at Naples 1960 : Reproduced by Matti Muoniovaara at the Nassau Y.C. 14th March 2008
(credits : Beken of Cowes)
Added by Matti Muoniovaara
on 2008-04-24
Photo Gallery (5)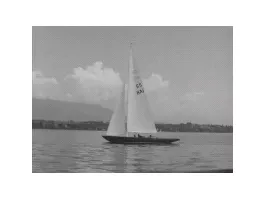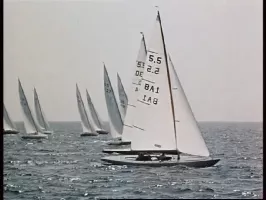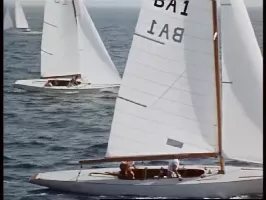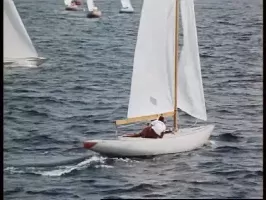 Notes (3)
Mainsail, BA-1
25-04-2008
I have a main built by North Sails with logo BA-1. There are markings for Geneve 1972 and then another date for 1974.
Information
24-04-2008
This is Luders hull #1007 and L5.5#6.
Sail letters BA-1. Db number BAH-001.
John B#1 never existed. John B sails in the American folksong "Sloop John B". It was first recorded 1927. Best known version of the song is recorded on the Beach Boys LP 'Pet Sounds' from 1966.
John B2 is the first of the John B's dynasty...
29-03-2008
According to Matti Muoniovaara's source, "John B1" never existed. As he wrote in a previous note : "But where is John B the first ? I have come to conclusion that there was no first John B."
Document library (0)
John B2 BA-1 in Rome Olympics at Naples 1960 : Reproduced by Matti Muoniovaara at the Nassau Y.C. 14th March 2008
(credits : Beken of Cowes)
Added by Matti Muoniovaara on 2008-04-24
Ownership history (1)
Sail#
Name
Owner
BAH-1
"John B2"
Results History (2)
Year
Rank
Race / Location
Skipper
Added by, on
Race :
XVII Olympics /

Location :
Napoli (ITA)
Skipper :
Robert Hallam Symonette, Basil Trevor Kelly, Georg
Race :
Worlds /

Location :
Poole
Skipper :
"Bobby" Symonette
Links Library (1)
04-05-2008
(original vidéo from "Beach Boys")