Boat details
(n°448)
Boat details
(n°448)
GBR-17
Essentials
Designer
Arthur C. Robb (GBR)
Builder
Burnes Shipyard, Bosham, (GBR)
Material
Mahogany, carvel planked
1st certificate issued
01-01-1955
Original boat name
Vision
Original country
GBR
Original sail number
17
Current location
Riantec, Bretagne (FRA)
Vision : 1955
(credits : )
Added by François Bouvier
on 2008-03-21
Photo Gallery (11)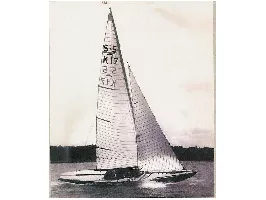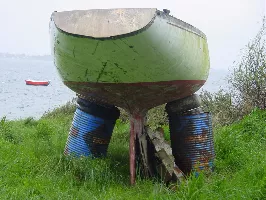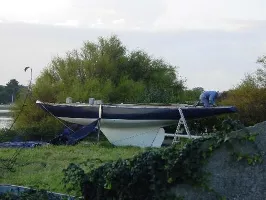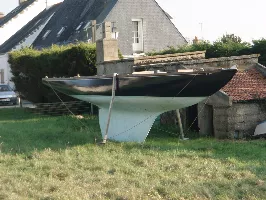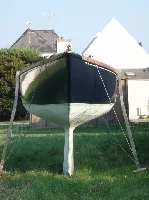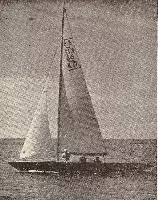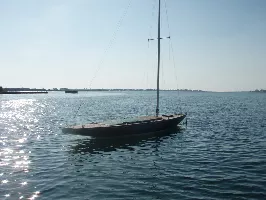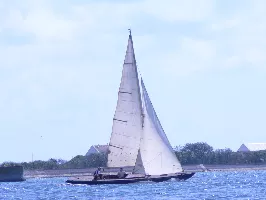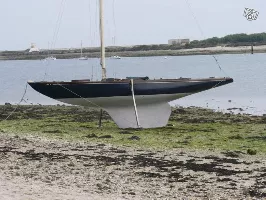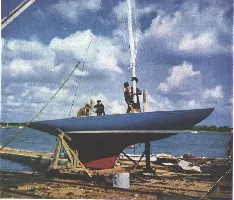 Notes (7)
Two sail numbers for one boat
22-03-2016
When she joined the french fleet, she was first numbered F14. She has been moved to F17 around 1962, for an unknown reason so far. Perhaps for a better matching with her original sail number K17?
5.5 K-17 > 5.5 I-20 > F-17 - history revealed
07-12-2010
Charles Perry reports: "...Father sold her to Dr Beppe Croce in Italy in about 1957 or 58. Dr Croce was President of the IYRU...Beppe Croce did re-name "Vision" "Manuela IV"..."

In the "Aisher questionnaire" from the early 60's, 5.5 F-17 appears quoted as being "ex Manuela"
Data transfer for 5.5 ITA 20 - being confirmed an alias
07-12-2010
5.5 ITA 020: Original or alias? - 30.04.2008 by Kaspar Stubenrauch
Given the matching data on ITA 20 and GBR 17, we might have another original/alias case. Assumption: GBR 17 might have been bought by an Italian, after her silver metal in Melbourne, to become ITA 20. Anyone having historic info on both sailnumbers, please place a note here.


Nota Bene about ownership - 26.04.2008 by Site Administrator
Ownership as mentionned here on the right is the status on 1st Oct. 2004 following the Italian register (source Alberto Dollinar 28.09.07).
Please feel free to add your own knowledges about original and previous owner's sequence.
Thanks in advance.

More
Document library (2)
Document
Size
By / When
1.33 Mb
1 Mb
68 Kb
68 Kb
Vision : 1955
(credits : )
Added by François Bouvier on 2008-03-21
Ownership history (7)
Sail#
Name
Owner
GBR-17
"Vision"
ITA-20
"Manuela IV"
FRA-14
"Vision"
FRA-17
"Vision"
FRA-17
"Vision"
FRA-17
"Virago"
FRA-17
"Virago"
Results History (1)
Year
Rank
Race / Location
Skipper
Added by, on
Race :
Olimpic Games /

Location :
Melbourne (Australia)
Skipper :
Robert Stanley Gr. Perry
Links Library (1)
17-04-2008
(Information about this OD class for which GBR 17 was the prototype)