Boat details
(n°434)
Boat details
(n°434)
SUI-205
Essentials
Designer
Sebastien Schmidt (SUI)
Builder
Christof Wilke & co., Wilke & co. bootswerft (SUI)
Material
sandwich glass epoxy PVC foam
1st certificate issued
01-01-2001
Original boat name
Artemis XI
Original country
SUI
Original sail number
205
Current location
St. Gilgen [UYCWg], Wolfgangsee (AUT)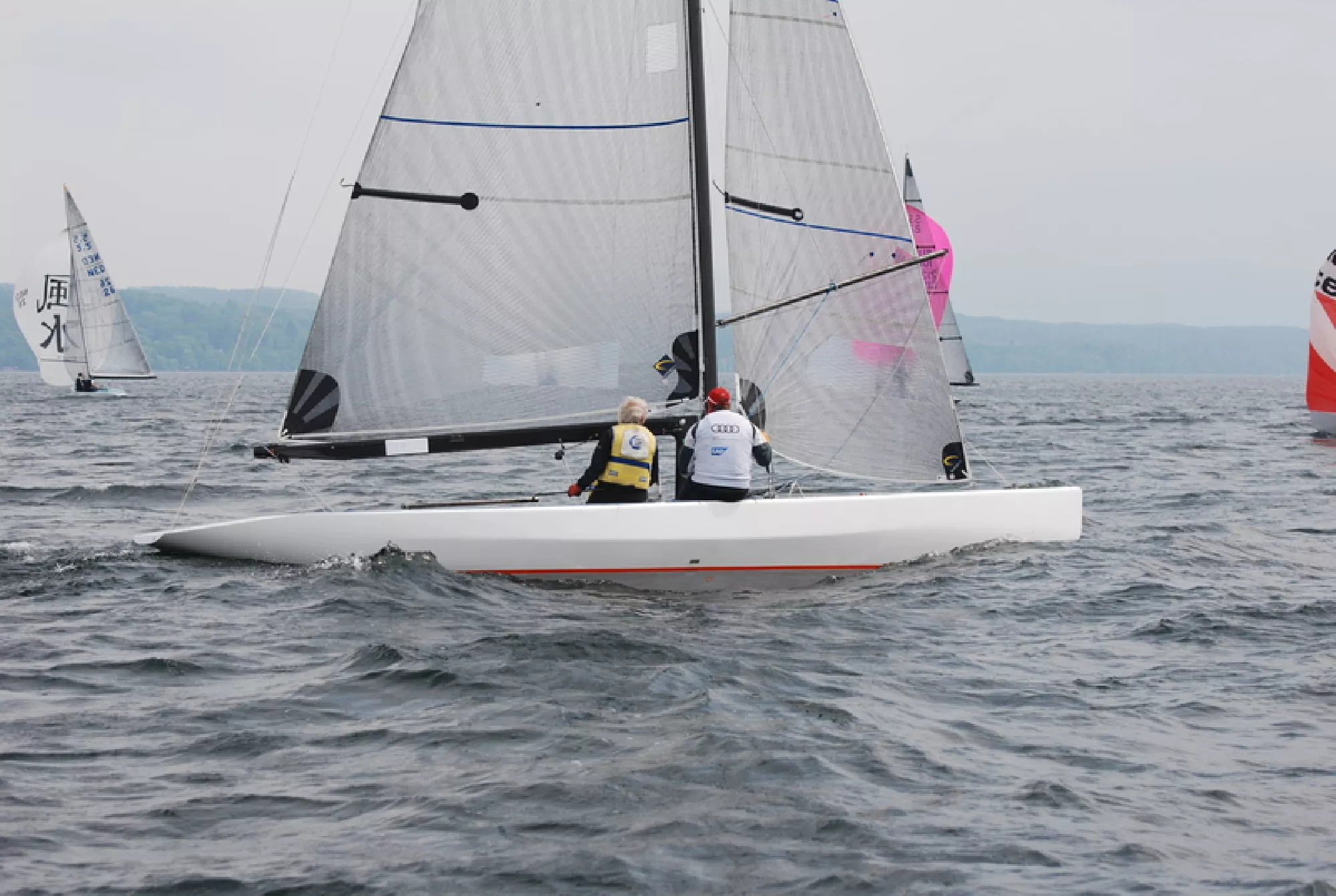 5.5 AUT 21 "Schakal" - May 2017 : Preparing for the downwind leg
(credits : Kaspar Stubenrauch)
Added by Kaspar Stubenrauch
on 2017-05-24
Photo Gallery (5)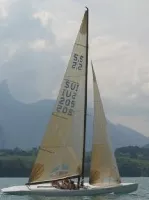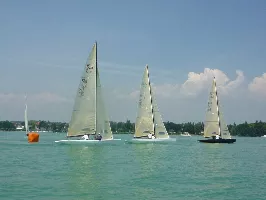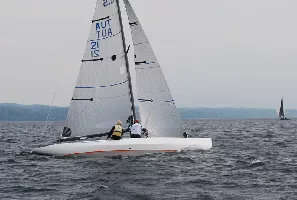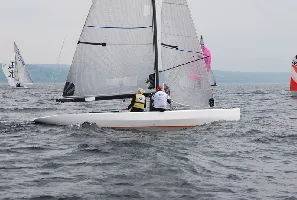 Notes (2)
5.5 AUT 21 - fast again
14-08-2010
"Schakal" has continued to show speed & grace, during the Swiss Open (1st) and the German Open (2nd), this summer of 2010 on the Lake of Constance.
5.5 AUT 21 "Schakal" - 5th at the 2009 Swiss Championship
07-06-2009
Recently purchased by Hanns-Peter Münnich, the boat showed excellent speed at the Int. Swiss Championship 2009, where AUT 21 reached 5th place out of 24 starting boats.
Document library (0)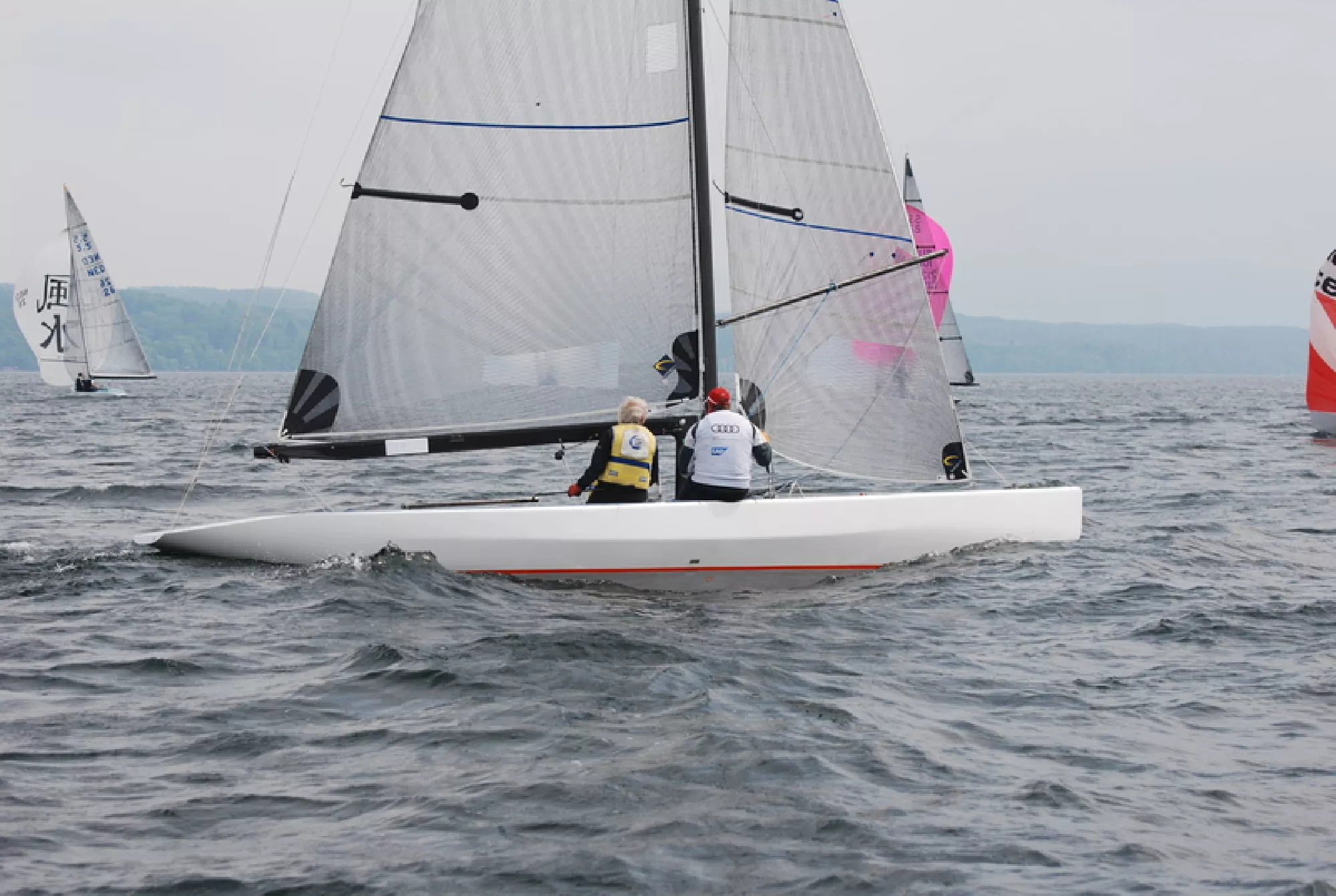 5.5 AUT 21 "Schakal" - May 2017 : Preparing for the downwind leg
(credits : Kaspar Stubenrauch)
Added by Kaspar Stubenrauch on 2017-05-24
Ownership history (4)
Sail#
Name
Owner
SUI-205
"Artemis XI"
SUI-205
"Parangon"
SUI-205
"Nina"
AUT-21
"Schakal"
Results History (6)
Year
Rank
Race / Location
Skipper
Added by, on
Race :
Int. Swiss Championship /

Location :
Thun
Skipper :
Hans-Peter Münnich
Race :
Int. Swiss Championship /

Location :
Romanshorn (YCRo)
Skipper :
Hans-Peter Münnich
Race :
German Open 2010 /

Location :
Konstanz
Skipper :
Hans-Peter Münnich
Race :
Ambition Preis - 5.5m Modern - Annual Challenge Trophy /

Location :
Lake of Constance
Skipper :
Hans-Peter Münnich
Race :
World Championship /

Location :
Glücksburg (FSC), Flensburg Firth
Skipper :
Jochen Schümann
Race :
Kieler Woche 2001 /

Location :
Kiel
Links Library (0)