Boat details
(n°430)
Boat details
(n°430)
SUI-195
Essentials
Designers
Philippe Meier (SUI)
Sebastien Schmidt (SUI)
Builder
Christof Wilke & co., Wilke & co. bootswerft (SUI)
Material
Sandwich glass epoxy PVC foam
1st certificate issued
16-05-1995
Original boat name
Fortuna
Original country
SUI
Original sail number
195
Current location
Litzlberg (SCK), Attersee (AUT)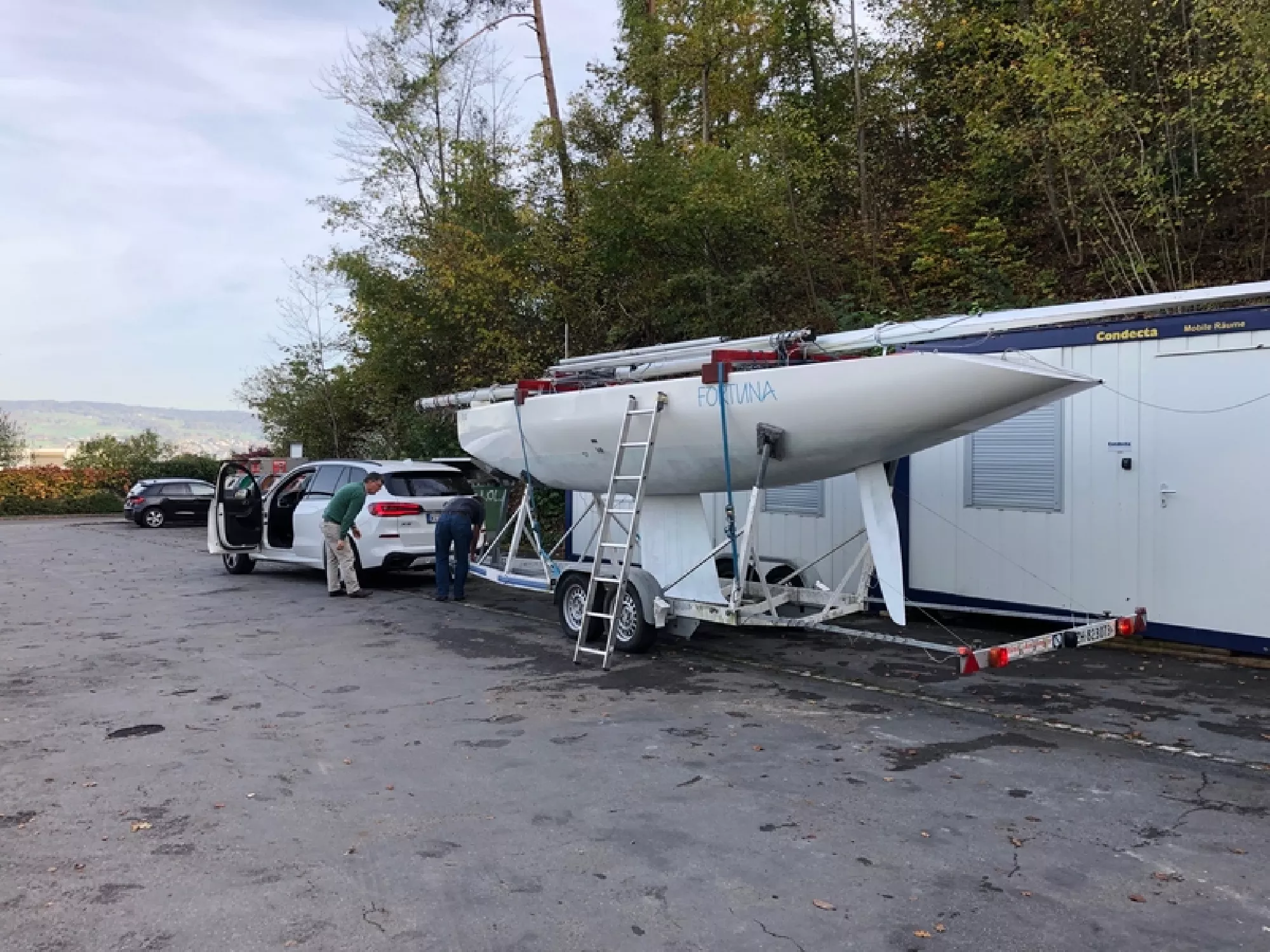 5.5 GER 123 "Fortuna" - Roadtrain : Ready for transport
(credits : Th. Knoblauch)
Added by Kaspar Stubenrauch
on 2023-02-06
Photo Gallery (9)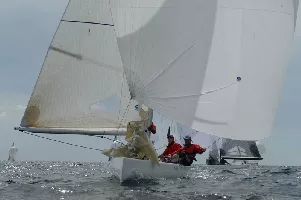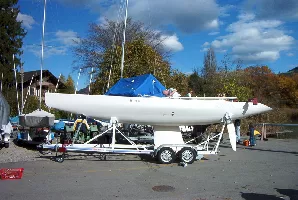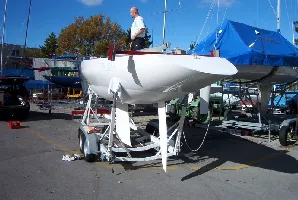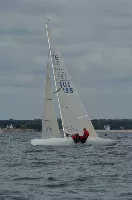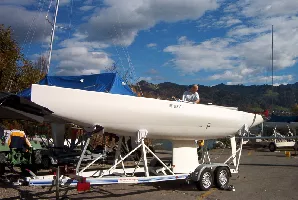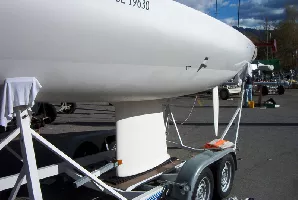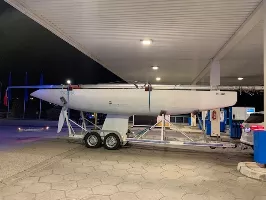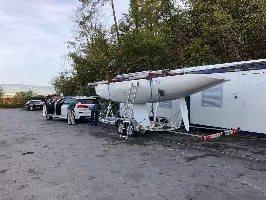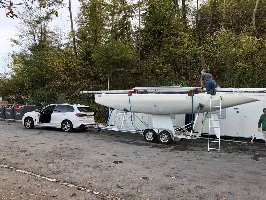 Notes (3)
5.5 GER 123 > new location
16-05-2023
Change of plans: The boat has found a young crew on Attersee, in Austria, her future home harbour being Litzlberg, at Segelclub Kammersee. Until being confirmed AUT 17 will be a placeholder number only.
5.5 GER 123 "Fortuna" - the promotion boat 2023
31-10-2022
During the season 2023, "Fortuna" will be made available to a young team of regatta sailors, in Germany. Those interested can apply to: netz5point5.de
Design and building history
15-04-2014
SUI-194 and SUI 195 are exact sister-ships to SUI-187 and SUI-188 (from the same moulds), except for the keel that have been simplified by immobilizing the trim tab. Fin area have been then slightly increased to compensate the lost of generated side force.
Building during winter 1994-95 and launched in 1995.
Document library (3)
Document
Size
By / When
1.66 Mb
2 Mb
1.37 Mb
1 Mb
769 Kb
769 Kb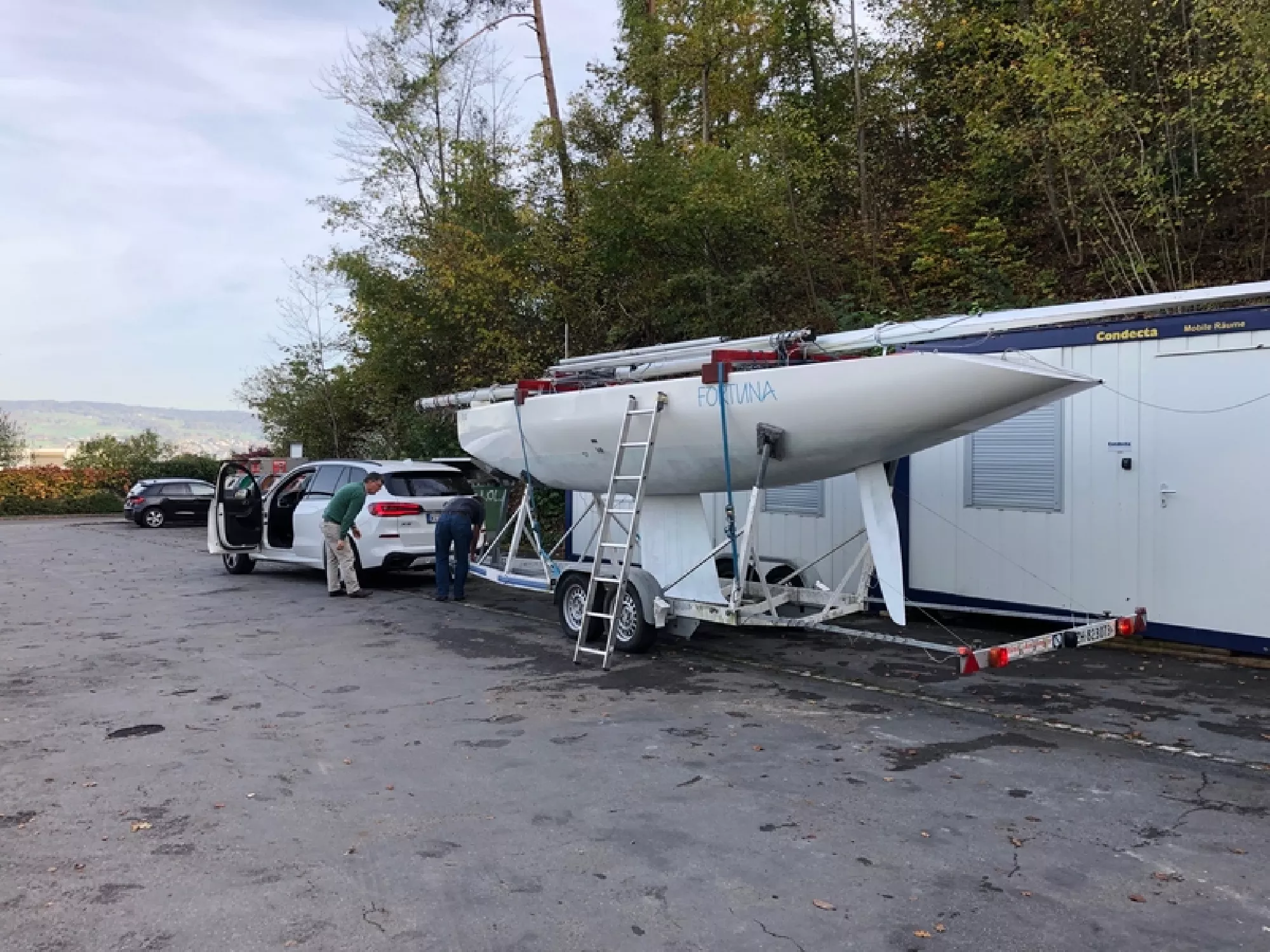 5.5 GER 123 "Fortuna" - Roadtrain : Ready for transport
(credits : Th. Knoblauch)
Added by Kaspar Stubenrauch on 2023-02-06
Ownership history (4)
Sail#
Name
Owner
SUI-195
"Fortuna"
SUI-195
"Fortuna"
GER-123
"Fortuna"
AUT-17b
"Fortuna"
Results History (0)
Links Library (1)
02-04-2023