Boat details
(n°428)
Boat details
(n°428)
SUI-193
Essentials
Designer
Sebastien Schmidt (SUI)
Builder
Josi Steinmayer, Meilen, ZH, Steinmayer Bootswerft, Meilen, ZH (SUI)
Material
Sandwich glass epoxy PVC foam
1st certificate issued
02-06-1995
Original boat name
Ali-Baba
Original country
SUI
Original sail number
193
Current location
Kanton Luzern, Sempachersee (SUI)
5.5 SUI 193 "Joker" - in Cannes : At the 5.5m "French Open" within "Regates Royales" 2019
(credits : Robert Deaves)
Added by Kaspar Stubenrauch
on 2019-09-25
Photo Gallery (5)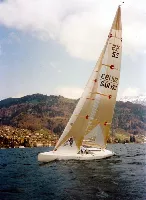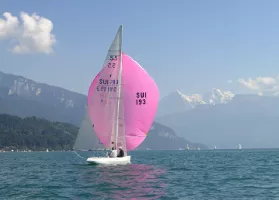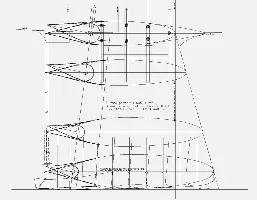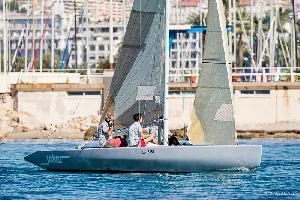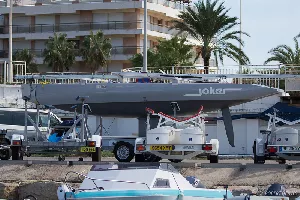 Notes (1)
Project story
15-04-2014
SUI-193 was a brand new and fresh hull design built by Josi Steinmayer during winter 1994-1995. The fundamentals have been studied together and in the same time with SUI-190 design, but while SUI-190 design was searching polyvalence and all around abilities, SUI-190 took another exclusive route (request from the client) to be focused to very light air.
One unit only has been built from this design.
This boat was distinguished by a very low area fin-keel fitted with a trim tab with very long passive fairing strips that was able to reconstitute efficient asymmetrical thick laminar wing sections studied by aero-hydro engineer Remi Laval-Jeantet (see picture).
A funny (but sad) story from the first regatta : the boat has been sailed with the trim tab set to the wrong direction during all the week end, apparently due to a misunderstanding on the ergonomics of the trimming device. On Monday, Josi received the order to change the keel immediately for a classical one, without any further tests of validation with trim tab st in the appropriate direction... Too frustrating after all of these efforts.
Document library (1)
Document
Size
By / When
480 Kb
480 Kb
5.5 SUI 193 "Joker" - in Cannes : At the 5.5m "French Open" within "Regates Royales" 2019
(credits : Robert Deaves)
Added by Kaspar Stubenrauch on 2019-09-25
Ownership history (4)
Sail#
Name
Owner
SUI-193
"Ali-Baba"
SUI-193
"Nina"
SUI-193
"Nina"
SUI-193
"Joker"
Results History (0)
Links Library (0)