Boat details
(n°424)
Boat details
(n°424)
SUI-187
Essentials
Designers
Philippe Meier (SUI)
Sebastien Schmidt (SUI)
Builder
Ruedi Furer, R. Furer & Ch. Wilke (SUI)
Material
GRE
1st certificate issued
06-05-1993
Original boat name
The Sting
Original country
SUI
Original sail number
187
Current location
Pittwater (RPAYC), Newport, NSW (AUS)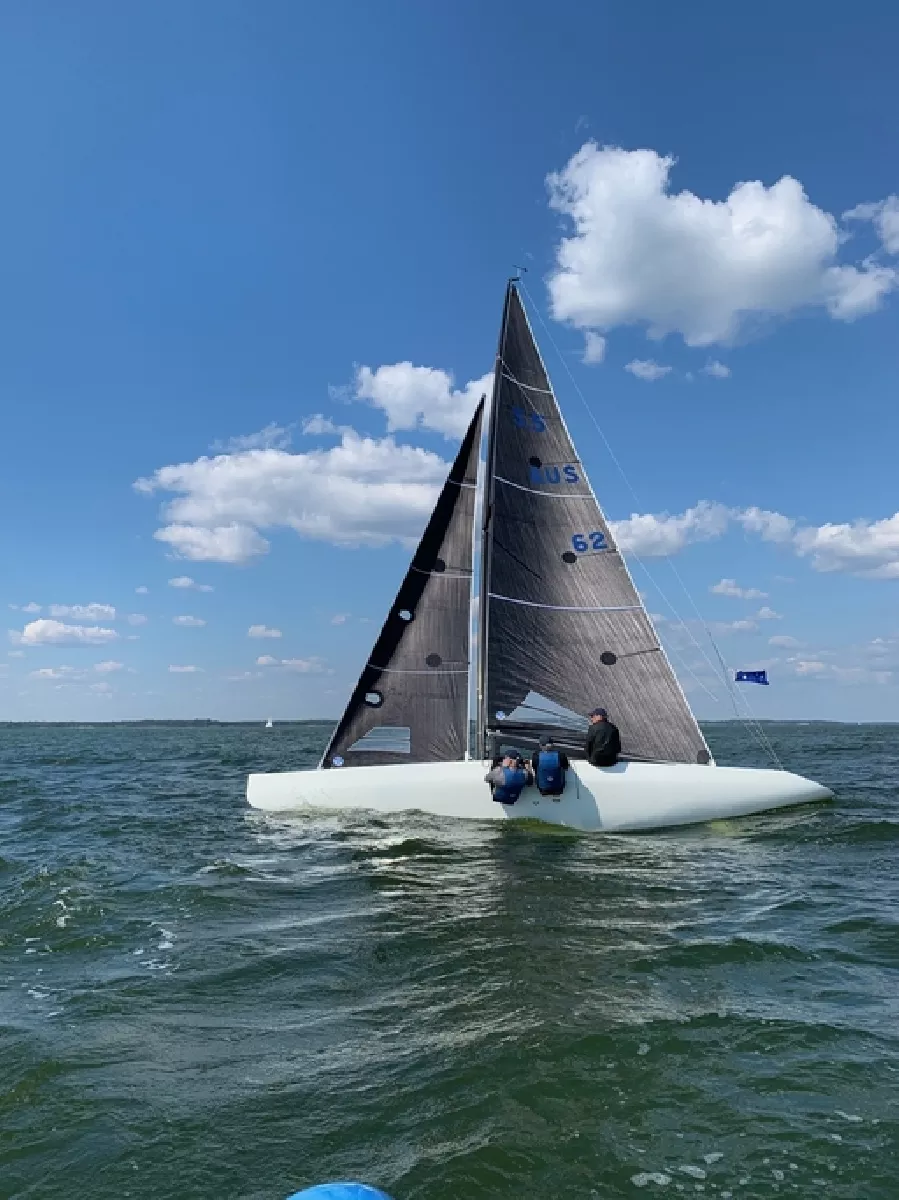 5.5 AUS 62 "Ku-ring-gai" - in Helsinki waters : World Championship 2019
(credits : J. Bacon)
Added by Kaspar Stubenrauch
on 2019-08-07
Photo Gallery (19)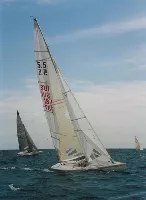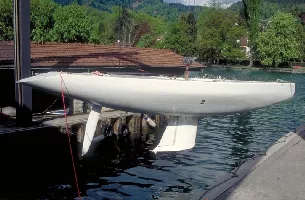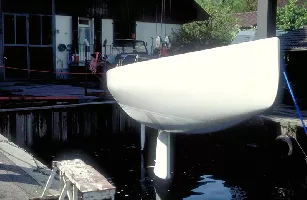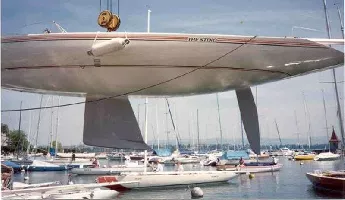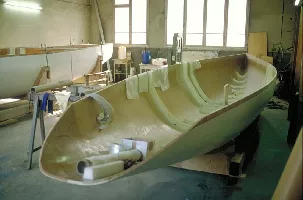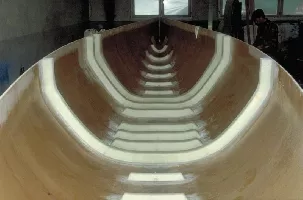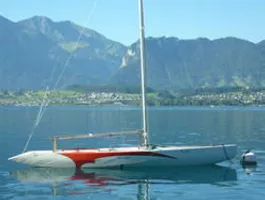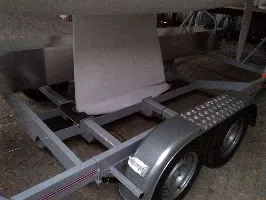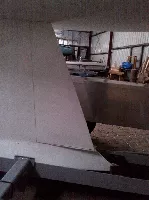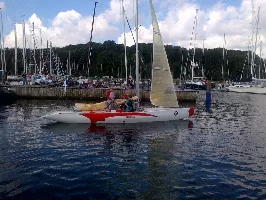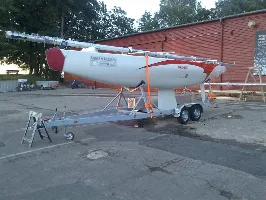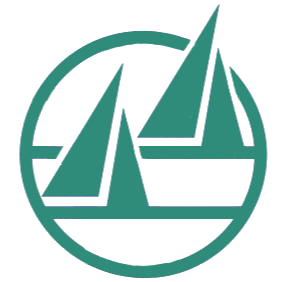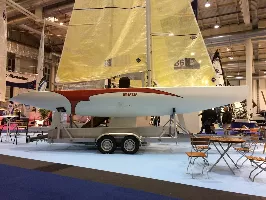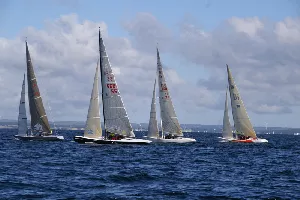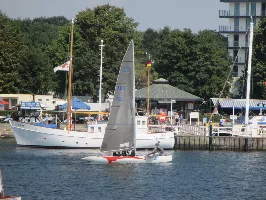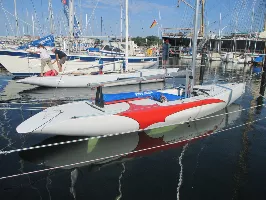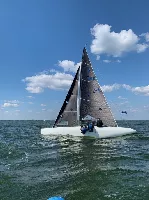 Notes (1)
Design and building history
15-04-2014
SUI-187 and SUI 188 are exact sister-ships that have been studied in 1993, built during the winter and launched in 1994.
This project was a milestone in that it was our first collaboration with Christof Wilke - in joint-venture with Rudi Furer and Olaf Burger at this time - as builders, and our last one with Philippe Meier as co-architect.
Hull shapes and sail area were tailored for racing in a strong breeze; although after two full seasons' racing these boats we had concluded that light air to medium boats are easier to race in the breeze than the other way around. Anyway, this design then won one European championship in 1994 in Cannes (SUI-187), and finished third and fourth in the worlds 1996 in Muiden (NED) with SUI-188.
First application of the cockpit tub configuration, which is fully integrated to the deck, hanging from it and built in one piece all together.
The trim-tab fitted "elephant foot" keel has been studied by aero-hydro engineer Remi Laval-Jeantet.
The hull and deck moulds have also produced SUI-194 and SUI-195.
Document library (4)
Document
Size
By / When
156 Kb
156 Kb
171 Kb
171 Kb
170 Kb
170 Kb
170 Kb
170 Kb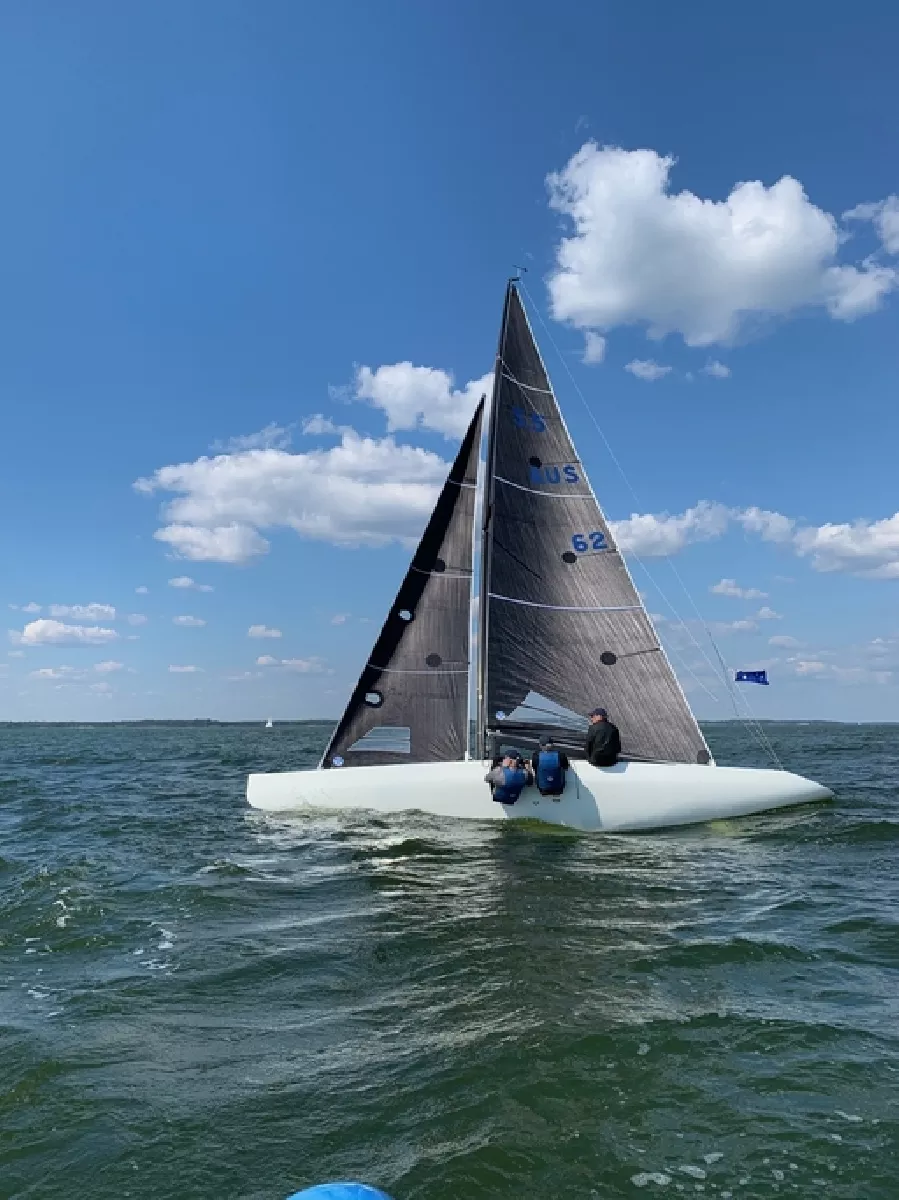 5.5 AUS 62 "Ku-ring-gai" - in Helsinki waters : World Championship 2019
(credits : J. Bacon)
Added by Kaspar Stubenrauch on 2019-08-07
Ownership history (5)
Sail#
Name
Owner
SUI-187
"The Sting"
SUI-187
"The Sting"
GER-88
"Briseis"
AUS-62
"Drop Bear"
AUS-62
"Ku-ring-gai"
Results History (6)
Year
Rank
Race / Location
Skipper
Added by, on
Race :
Kieler Woche /

Location :
Kiel
Race :
Hankoe Evolution Cup /

Location :
Helsinki (NJK)
Race :
World Championship /

Location :
Helsinki (NJK)
Race :
Hankoe Evolution Cup /

Location :
Newport, Pittwater (RPAYC)
Race :
Australian Nationals /

Location :
Newport, Pittwater (RPAYC)
Race :
Australian Nationals /

Location :
Pittwater
Links Library (0)