Boat details
(n°406)
Boat details
(n°406)
DEN-4
Essentials
Designer
E. Wedell-Wedellsborg (DEN)
Builder
A. Walsted, A. Walsted Badevaerft, Thuroe (DEN)
Material
Mahogany, carvel planked
1st certificate issued
01-01-1951
Original boat name
Tumleren II
Original country
DEN
Original sail number
4
Current location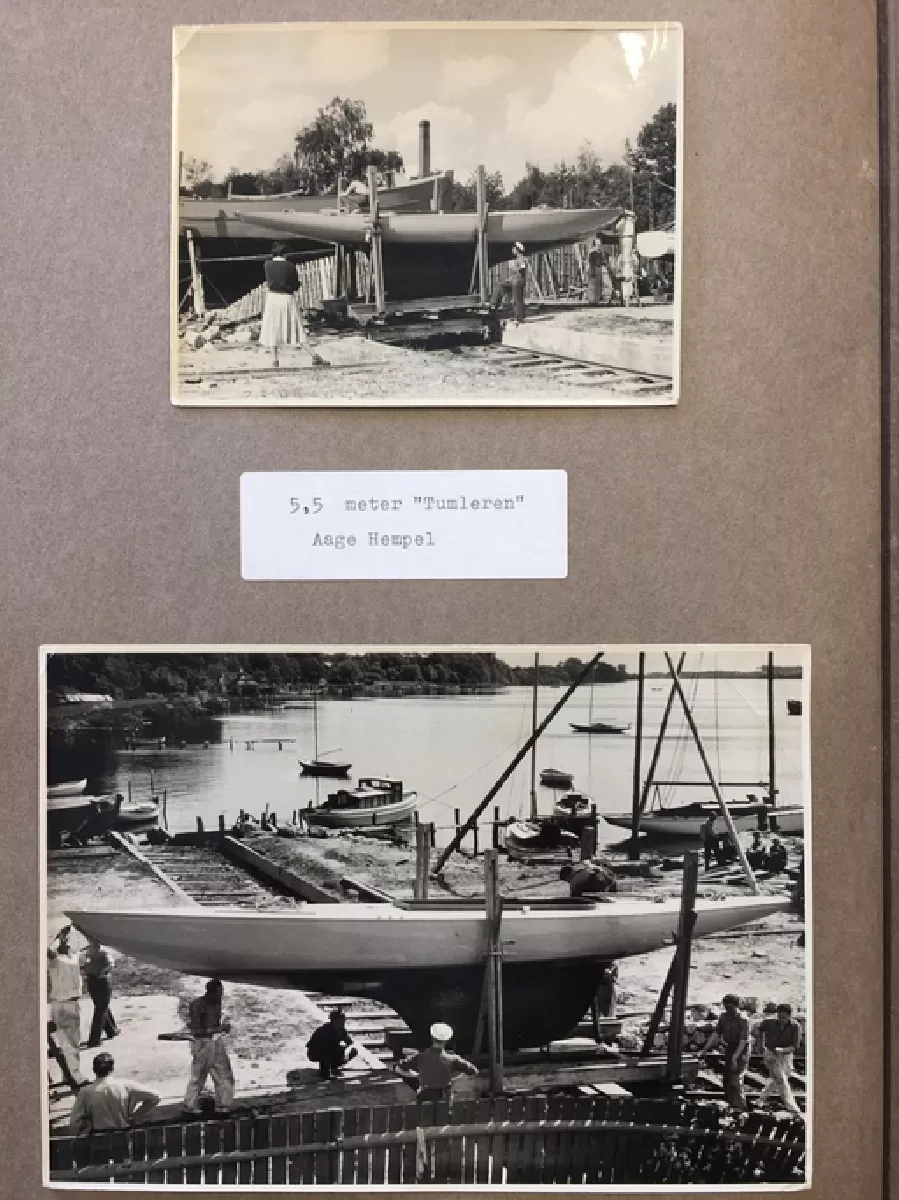 5.5 D 4 "Tumleren II" - at the boatyard : Possibly at the time of launching
(credits : WALSTED)
Added by Kaspar Stubenrauch
on 2018-12-30
Photo Gallery (1)
Notes (3)
5.5 KC-2 - assumed to be ex D-4
28-06-2009
Ivan Lavine informs that KC-2 was named "Wendigo", owned by Graham Crate; George Cuthbertson informs that "Wendigo" was designed Baron Wedell Wedellsborg. As one of his two 5.5 designs is "Trille" (D-3 > KC-1), "Wendigo" must be D-4 originally. Anyone having further info to reconfirm or alter the assumptions, please place a note.
5.5 D-4 / exported to Canada?
15-06-2009
We have information from Ivan Lavine, that KC-4 might be "Cheetah", which however is already listed as 5.5 CAN 31.
Another thought: Could 5.5 D-4 have been exported to Canada, to become KC-4?
5.5 D-4 "Tumleren II" - sister to D-3
03-01-2009
5.5 D-4 and 5.5 D-3 are sisterboats
Document library (0)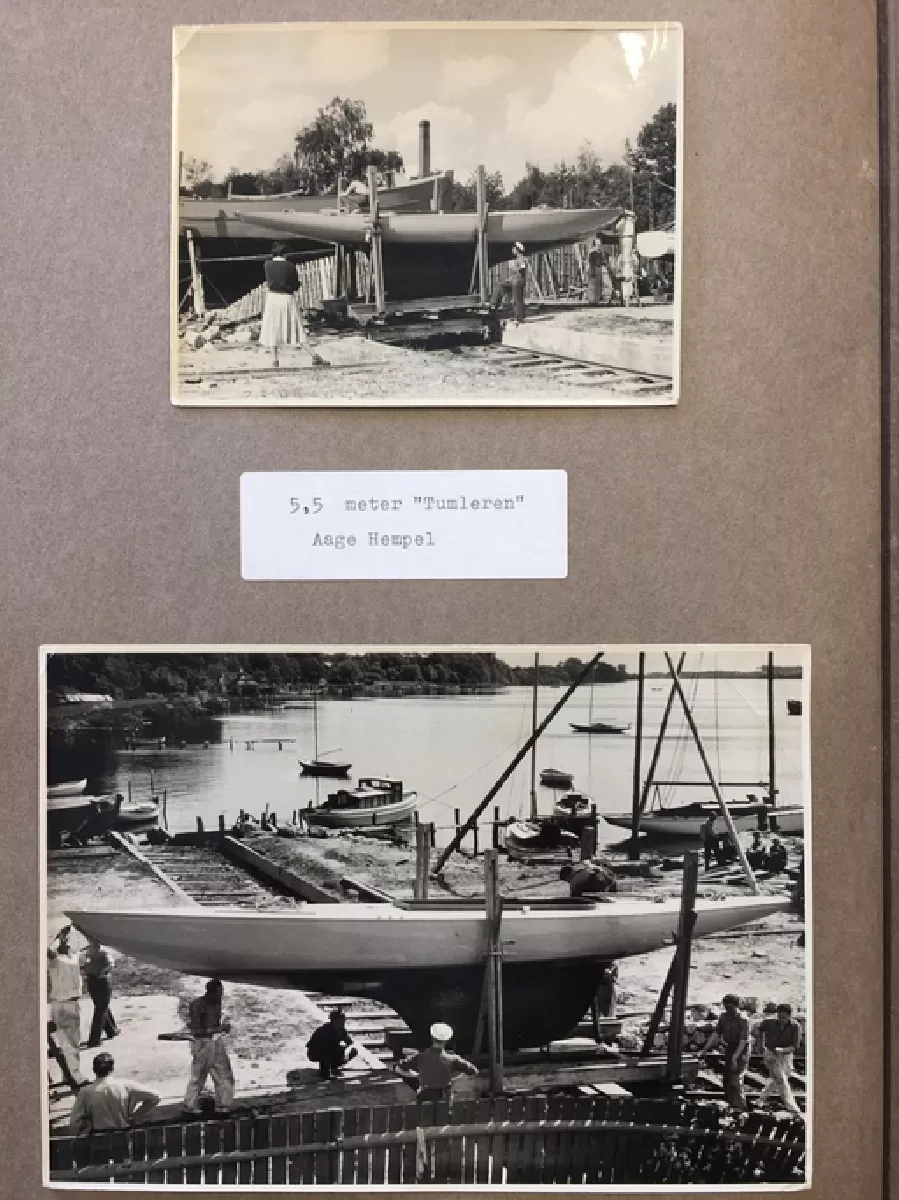 5.5 D 4 "Tumleren II" - at the boatyard : Possibly at the time of launching
(credits : WALSTED)
Added by Kaspar Stubenrauch on 2018-12-30
Ownership history (3)
Sail#
Name
Owner
DEN-4
"Tumleren II"
CAN-2
"Wendigo"
CAN-2
"Wendigo"
Results History (2)
Year
Rank
Race / Location
Skipper
Added by, on
Race :
Lake Ontario 5.5 Metre Championships - Kelman Trophy /

Location :
Toronto
Skipper :
Graham Crate - Royal Canadian Yacht Club
Race :
Lake Ontario 5.5 Metre Championships - Kelman Trophy /

Location :
Toronto
Skipper :
Graham Crate - Royal Canadian Yacht Club
Links Library (0)