Boat details
(n°400)
Boat details
(n°400)
SUI-204
Essentials
Designer
Sebastien Schmidt (SUI)
Builder
Christof Wilke & co., Wilke & co. bootswerft (SUI)
Material
Sandwich glass epoxy PVC foam
1st certificate issued
23-04-2001
Original boat name
Marie Francoise XV
Original country
SUI
Original sail number
204
Current location
On her trailer - ready to race (GER)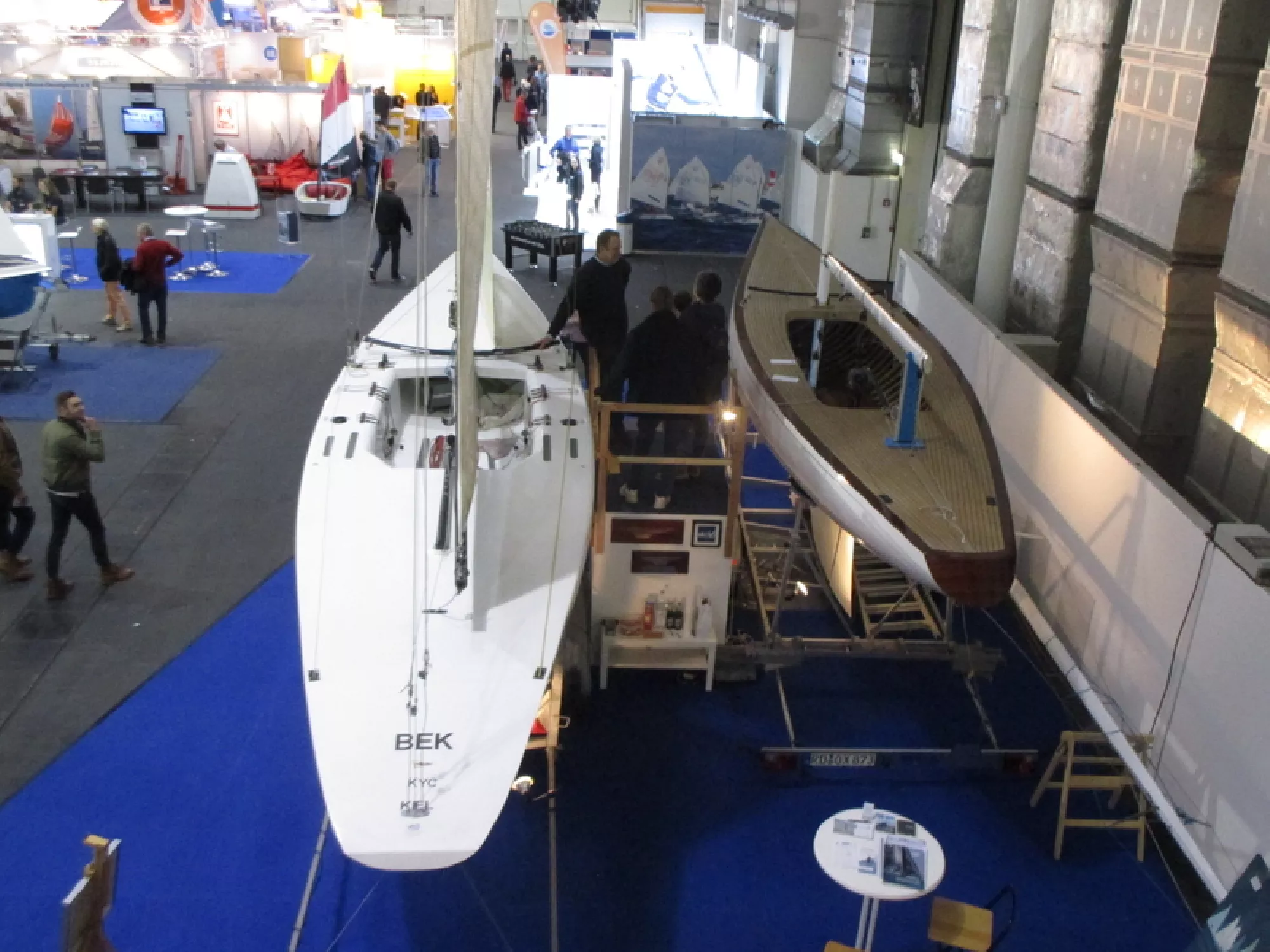 5.5 GER 42 "BEK" - next to GER 17 : "Hamburg Boatshow" 2019
(credits : Capnio)
Added by Kaspar Stubenrauch
on 2019-10-28
Photo Gallery (28)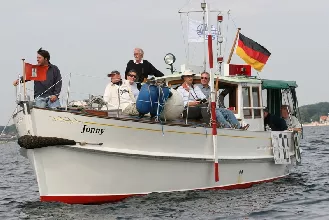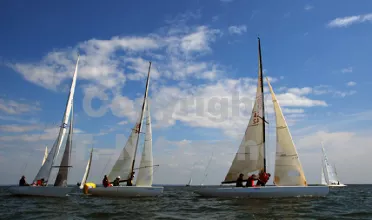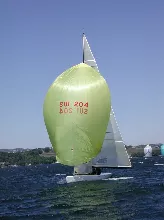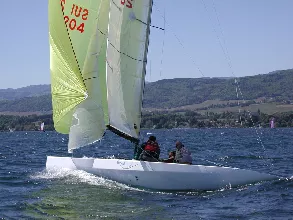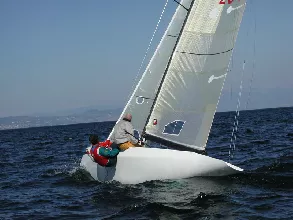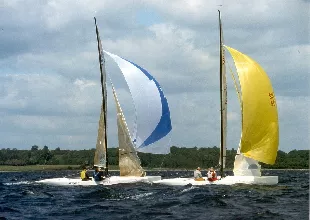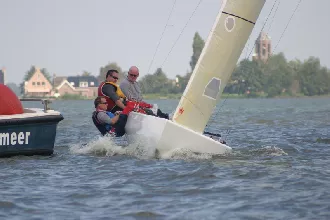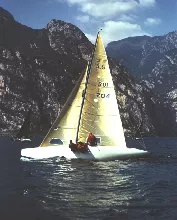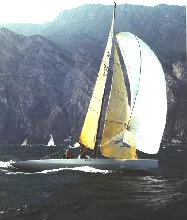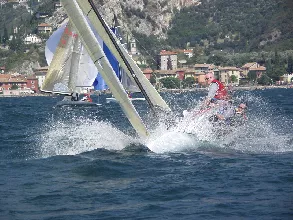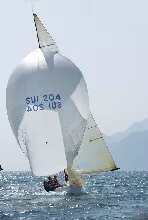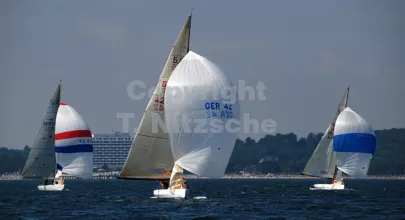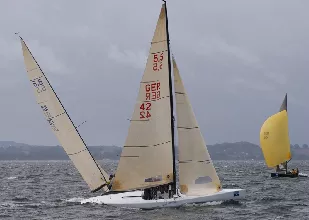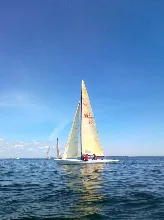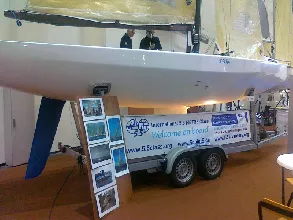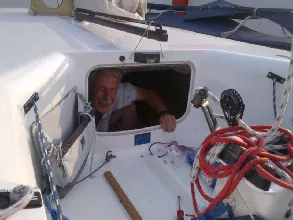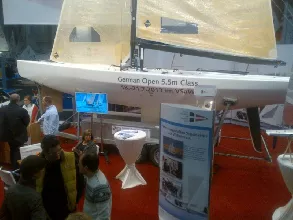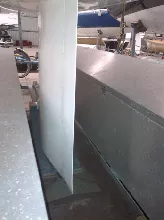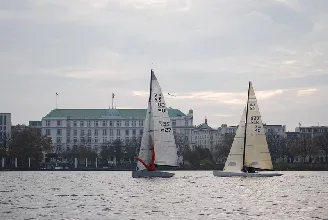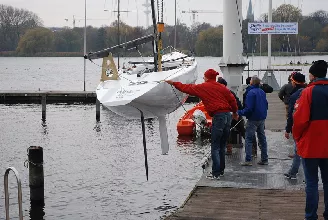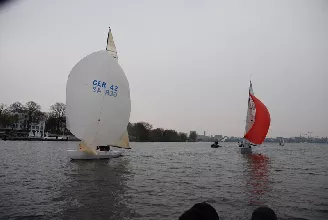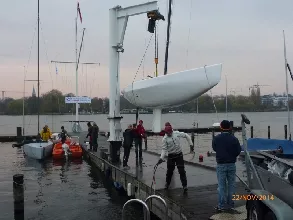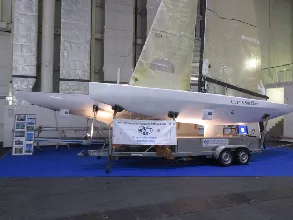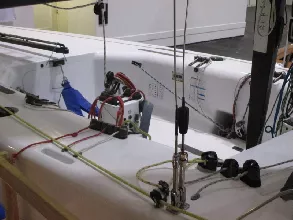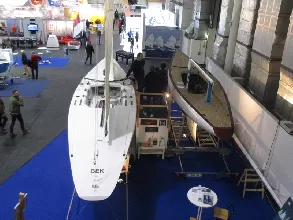 Notes (5)
Class growth - and it worked out
02-12-2012
While the 2011 show in Hamburg had been a good start, this year 5.5 GER 42 - now named "BEK" -has been helping to promote the Class and especially the Modern boats during the "boat & fun" boatshow in Berlin, together with VSaW, hosting club of the midsummer German & Dutch Open in 2013, on Wannsee.
Class growth - more Modern boats to the Fleet in Germany
31-10-2011
5.5 GER 42 "4 fun 2" is currently being exhibited during the 2011 edition of the hanseboot boatshow in Hamburg, Northern Germany, intending to trigger active regatta sailors towards the Class and the possible purchase of a Modern 5.5m boat. "4 fun 2" is expected to race out of Kiel and also showing up in the International 5.5m regatta events across Europe.
Boat's name correction
01-03-2009
"Marie-Françoise XVII" is correct for SUI-217, 2005-2008
"Marie-Françoise XVIII" is correct for SUI-222, 2009-
More
Document library (0)
Ownership history (3)
Sail#
Name
Owner
SUI-204
"Marie-Françoise XV"
GER-42
"4 fun 2"
GER-42
"BEK"
Results History (16)
Year
Rank
Race / Location
Skipper
Added by, on
Links Library (2)