Boat details
(n°396)
Boat details
(n°396)
USA-10
Essentials
Designer
Herman Whiton
Builder
Luders Marine Construction Company, Stamford, (USA)
Material
Mahogany on oak frames & ribs
1st certificate issued
01-01-1956
Original boat name
Pathfinder
Original country
USA
Original sail number
10
Current location
Duluth, Lake Superior, MN (USA)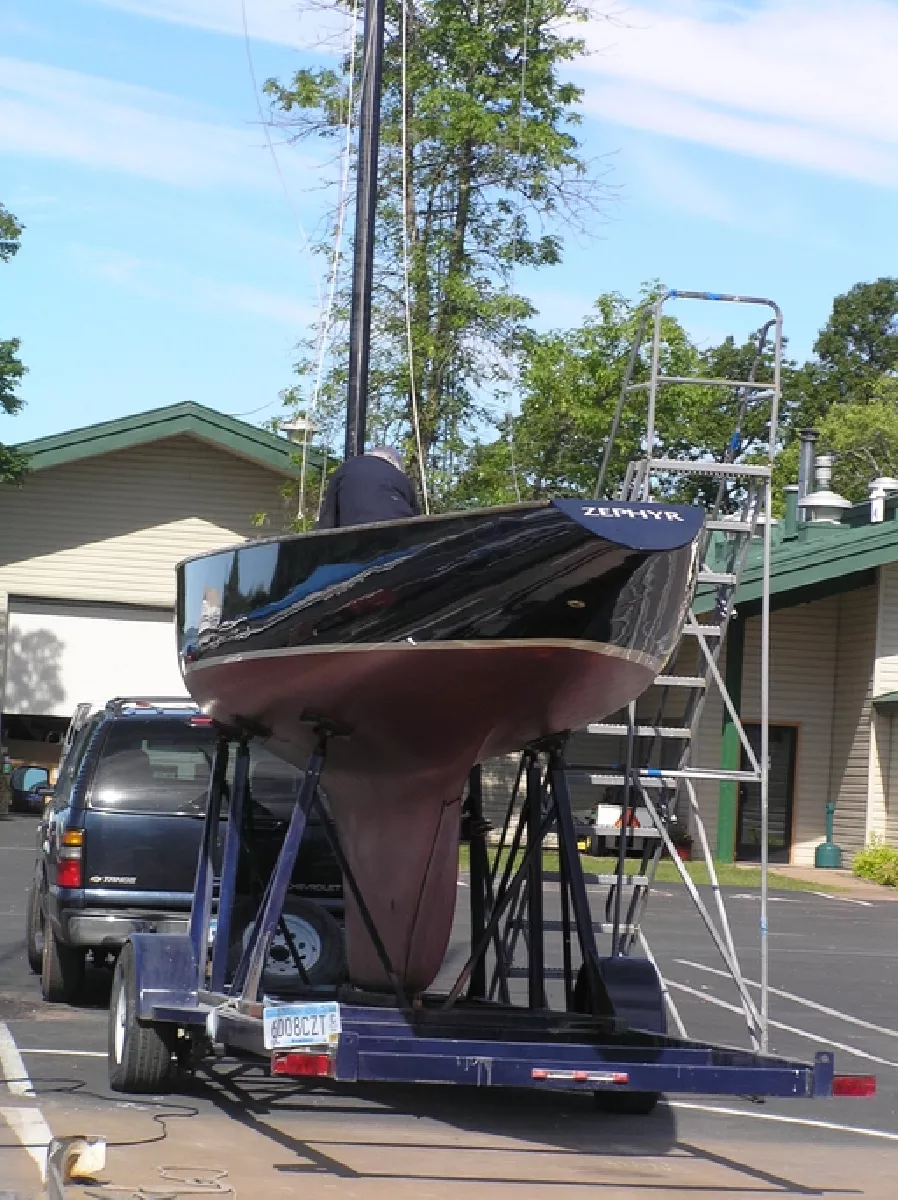 USA10 Zephyr : 2016 Refit
(credits : Bob Bruce)
Added by Daniel Rossi
on 2016-07-21
Photo Gallery (14)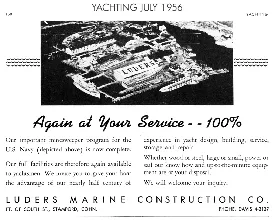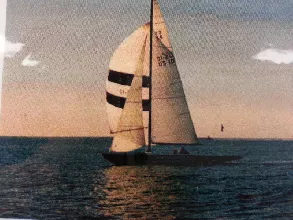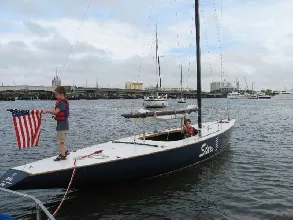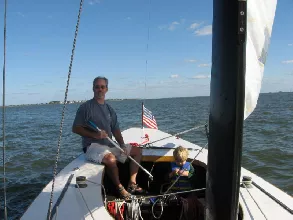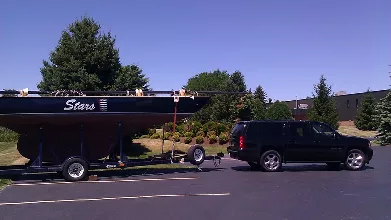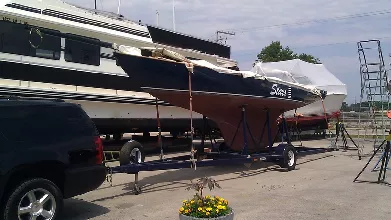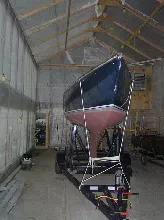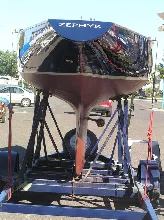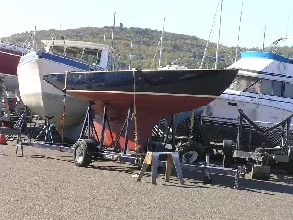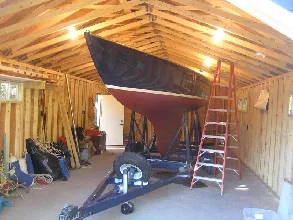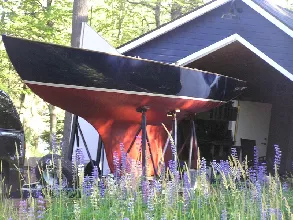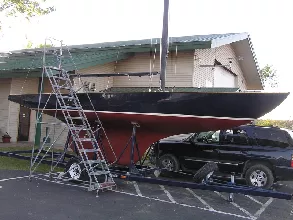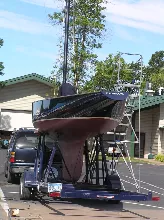 Notes (5)
Jan H. Linge drawing for "Pathfinder" - background not known
25-12-2017
The Norwegian Maritime Museum is holding a 1956 drawing by Jan H. Linge for a 5.5mR boat called "Pathfinder". It is not known if this was a proposal for Herman Whiton. The drawing can be purchased for private use.
New Owner
03-11-2014
New owner on or about 29OCT2014 is Bob Bruce located in Duluth,MN. Name of boat will be changed from Stars.
5.5 US-10 "Pathfinder" - Design by Whiton
29-12-2008
In an interview with YACHTING in June 1963, A. E. LUDERS, Jr. is commenting about the design of "Pathfinder":
"...Herman Whiton designed one for himself called the "Pathfinder" which we built for him..."
The complete text can be seen in the notes for US-6.
More
Document library (1)
Document
Size
By / When
128 Kb
128 Kb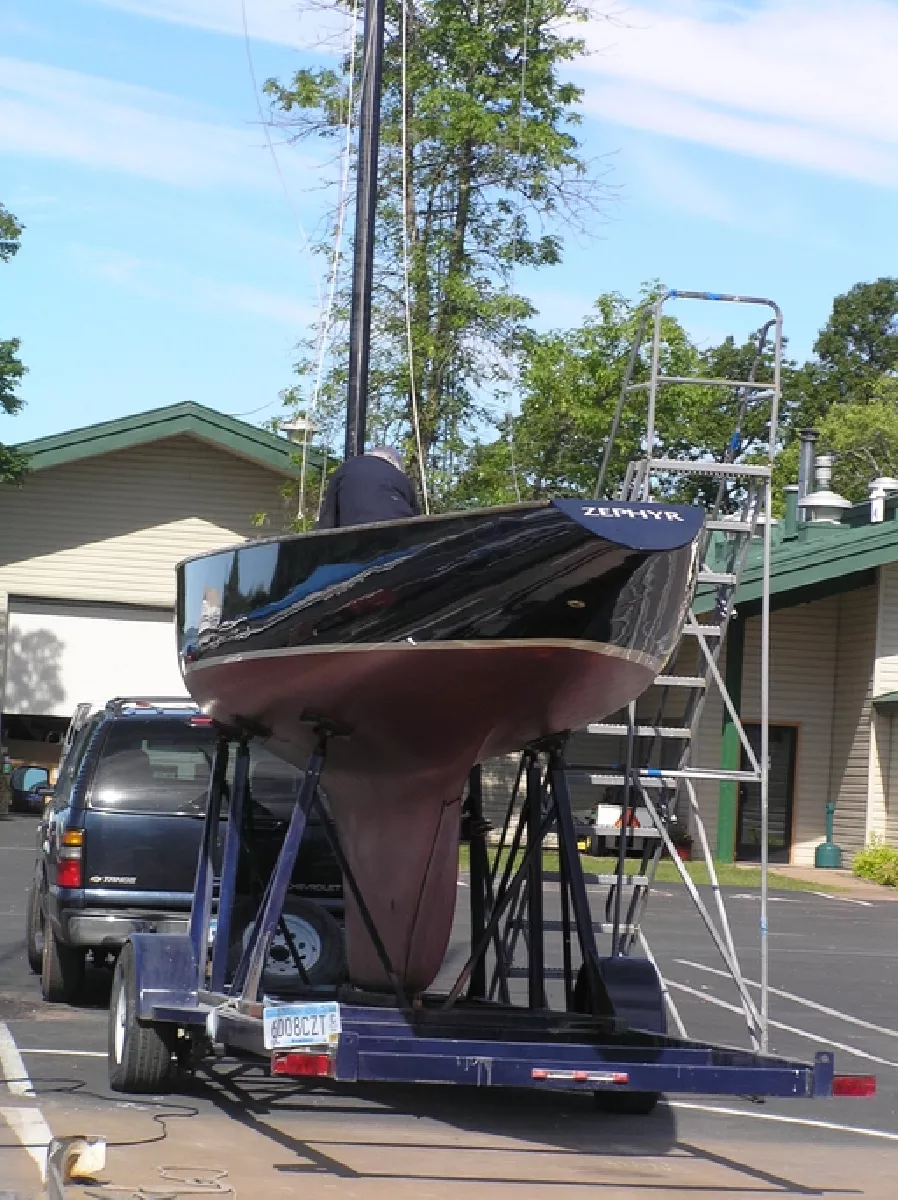 USA10 Zephyr : 2016 Refit
(credits : Bob Bruce)
Added by Daniel Rossi on 2016-07-21
Ownership history (6)
Sail#
Name
Owner
USA-10
"Pathfinder"
USA-10
"Pathfinder"
USA-10
"Pathfinder"
USA-10
"Stars"
USA-10
"Stars"
USA-10
"Zephyr"
Results History (0)
Links Library (0)