Boat details
(n°395)
Boat details
(n°395)
NOR-15
Essentials
Designer
Bjarne Aas (NOR)
Builder
Bj. Aas, Bjarne Aas Båtbyggeri, Fredrikstad (NOR)
Material
Mahogany, carvel planked
1st certificate issued
01-01-1953
Original boat name
Norna VIII
Original country
NOR
Original sail number
15
Current location
Oslo, Oslo Fjord (NOR)
5.5 N-15 : In Oslo, 1992
(credits : Frits Kruijt)
Added by Kaspar Stubenrauch
on 2011-08-11
Photo Gallery (5)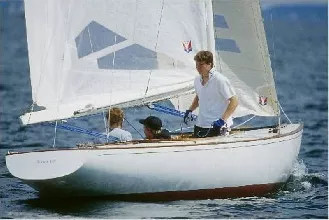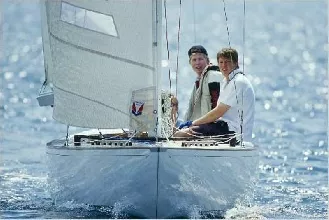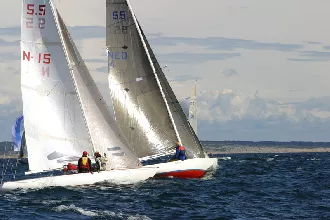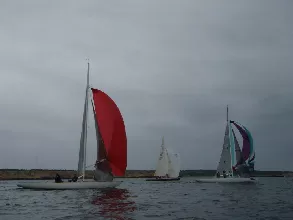 Notes (2)
NOR 15 - Sublimare
25-04-2008
In year 2000 the old Norna was bought by three young sailors. While attending high school, they worked like crazy, renovating her back into racing condition. Many thanks to all you who encouraged us, especially thanks to the senior 5,5mR sailor Terje Huser.

In 2005, the boat got new owners in Oslo, under which she is in great care. With a huge operation in 2007, she now sails like a dream, with her crew practicing for the World Championship in 2009, Hankø, Norway.
NOR 15 "Norna VIII"
08-03-2008
While belonging to the then Crownprince Olav, she represented Norway in the Scandinavian Gold Cup in 1954, 55 and 56 when she finally won with Finn Chr. Ferner as helmsman
Document library (1)
Document
Size
By / When
878 Kb
878 Kb
5.5 N-15 : In Oslo, 1992
(credits : Frits Kruijt)
Added by Kaspar Stubenrauch on 2011-08-11
Ownership history (4)
Sail#
Name
Owner
NOR-15
"Norna VIII"
NOR-15
"Nixie VIII"
NOR-15
"Sublimare"
NOR-15
"Sublimare"
Results History (0)
Links Library (0)