Boat details
(n°39)
Boat details
(n°39)
FIN-39
Essentials
Designers
Ben Lexcen (AUS)
Warren Muir (Australia)
Builder
Harry C. "Buddy" Melges, Melges Boat Works, Zenda, Wisconsin (USA)
Material
GRP
1st certificate issued
13-02-1992
Original boat name
Dodo
Original country
USA
Original sail number
39
Current location
Hamburg (RVE/HSC), Alster (GER)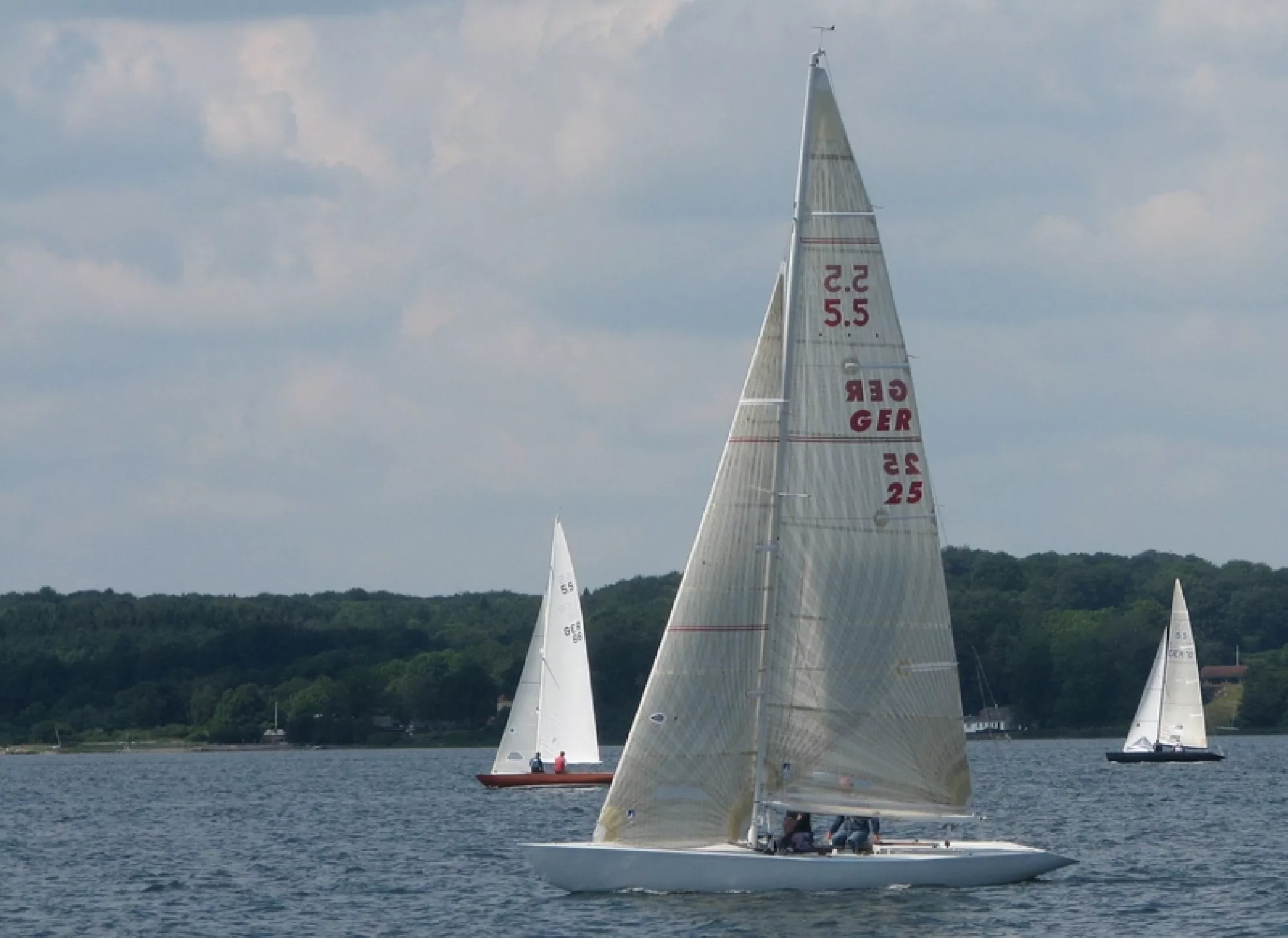 5.5 GER 25 "Knock Out" : German Open 2011
(credits : Jan-Hendrik Franzen)
Added by Kaspar Stubenrauch
on 2011-06-15
Photo Gallery (23)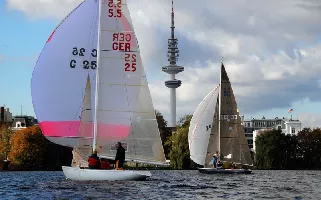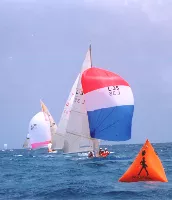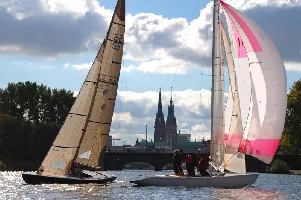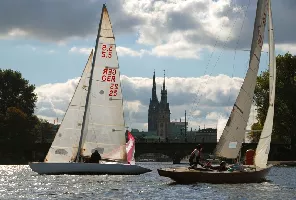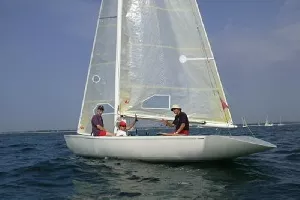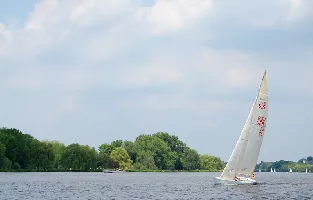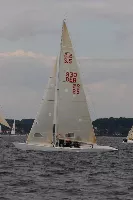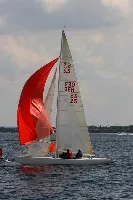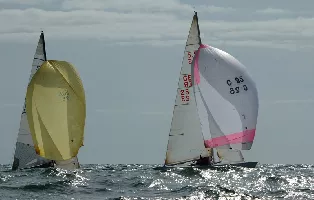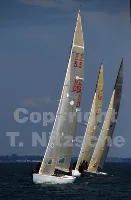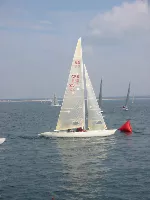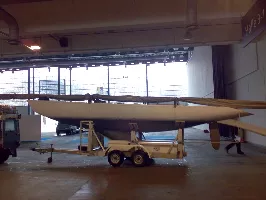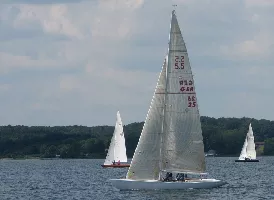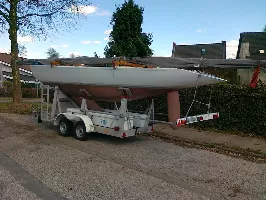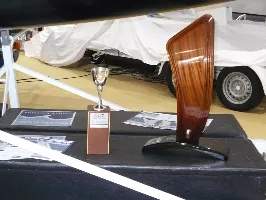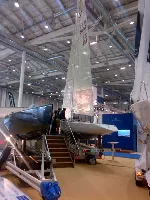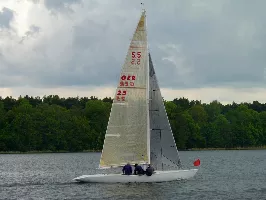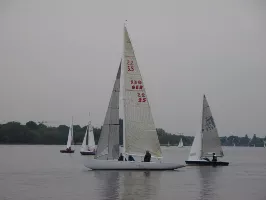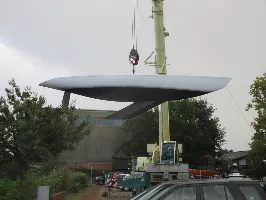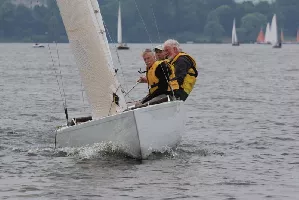 Notes (4)
5.5 GER 25 "Knock Out" - racing in Hamburg + regionally
22-07-2017
While racing on a Modern boat Internationally, the Crew is using 5.5 GER 25 on local & regional regattas. Most prominently present in the Wednesday evening regattas of HSC on the Alster Lake, the boat is also travelling to Berlin and Niendorf, for Key Events of the GER 5.5m community.
5.5 L-39 & her sisters - Info from Warren Muir 3rd FEB 2010
22-08-2014
"...All of those boats listed were built from a mold form that Melges boat works took off the "Warrior III"...Warren Muir as the primary designer and Ben Lexcen as the secondary on the design list...."
The boats: Z-155, 160, 171, 172, N-54, 55, 56, H-10, BA 12, 16, KA-50, US-89, 91, 92, 93, 94, 95 & L-39

"Knock Out" 5.5 GER 25
07-11-2007
The boat changed hands early in 2007, is today located on lake Alster in Hamburg and has been sailing "Bronia Preis" + "Sünnschien Preis" Regattas here and participated in the German Open in Laboe.
More
Document library (0)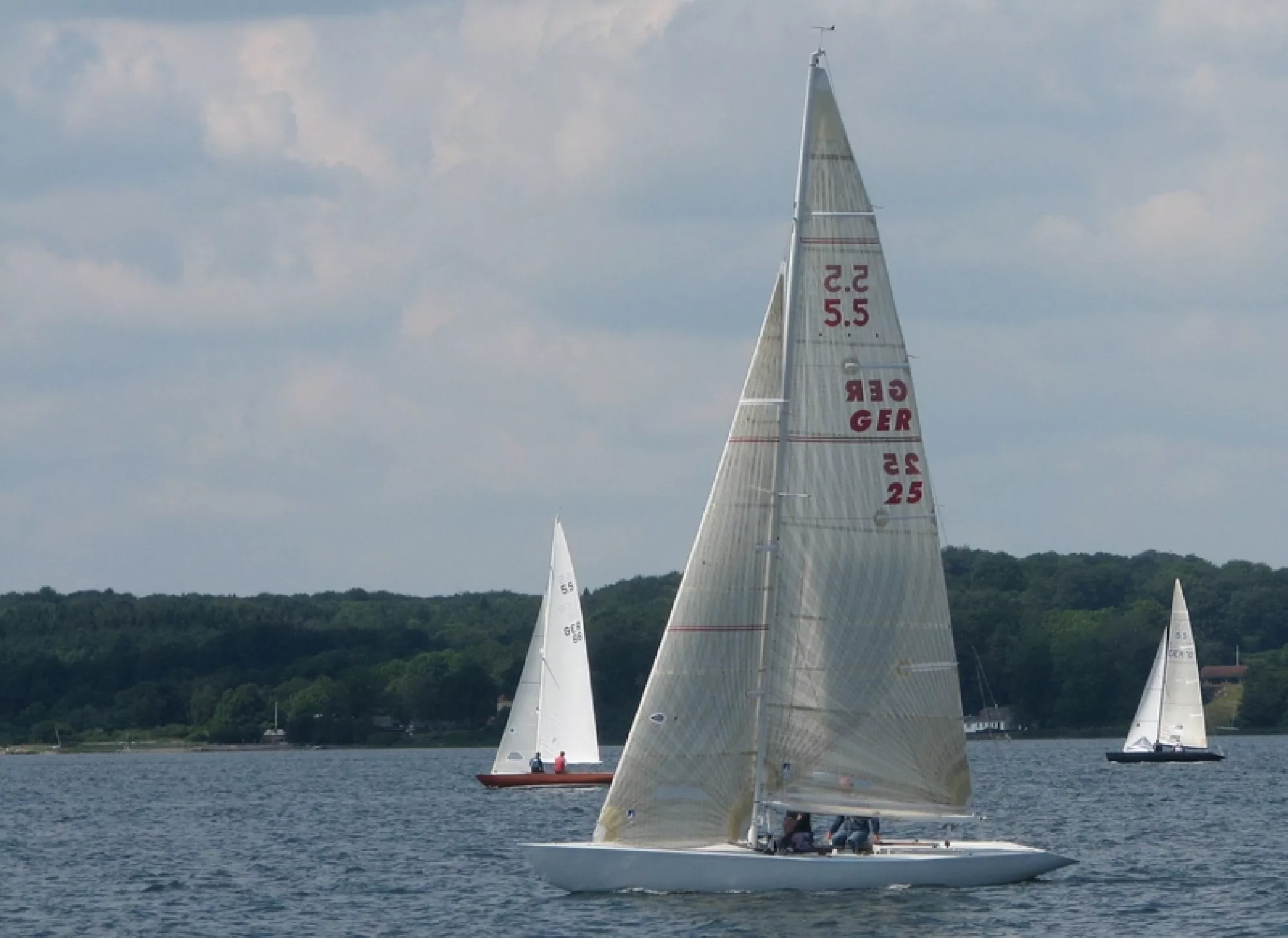 5.5 GER 25 "Knock Out" : German Open 2011
(credits : Jan-Hendrik Franzen)
Added by Kaspar Stubenrauch on 2011-06-15
Ownership history (4)
Sail#
Name
Owner
FIN-39
"Dodo"
GER-25
"Knock Out"
GER-25
"Knock Out"
CAN-80
"Knock Out"
Results History (6)
Year
Rank
Race / Location
Skipper
Added by, on
Race :
30th World Championship /

Location :
Nassau, Bahamas
Race :
31st World Championship /

Location :
Hankö, Norway
Skipper :
Mathias Dahlman
Race :
Willi Lehmann Preis /

Location :
Langer See, Schmoeckwitz, Berlin
Race :
Sünnschien Preis /

Location :
Niendorf
Skipper :
Max Gurgel (HSC)
Race :
Sünnschien Preis /

Location :
Alster, Hamburg (NRV)
Skipper :
Klaus Blenckner
Race :
Kieler Woche 2001 /

Location :
Kiel
Skipper :
Friedrich Messerschmidt (NRV); Crew: Max & Thomas
Links Library (0)