Boat details
(n°389)
Boat details
(n°389)
AUS-29
Essentials
Designer
Ernest B. Fay
Builder
I.J. Perdriau, Ian J. Perdriau, Sydney (AUS)
Material
Mahogany, carvel planked
1st certificate issued
01-01-1973
Original boat name
Antares
Original country
AUS
Original sail number
29
Current location
Newport (RPAYC), Pittwater, NSW (AUS)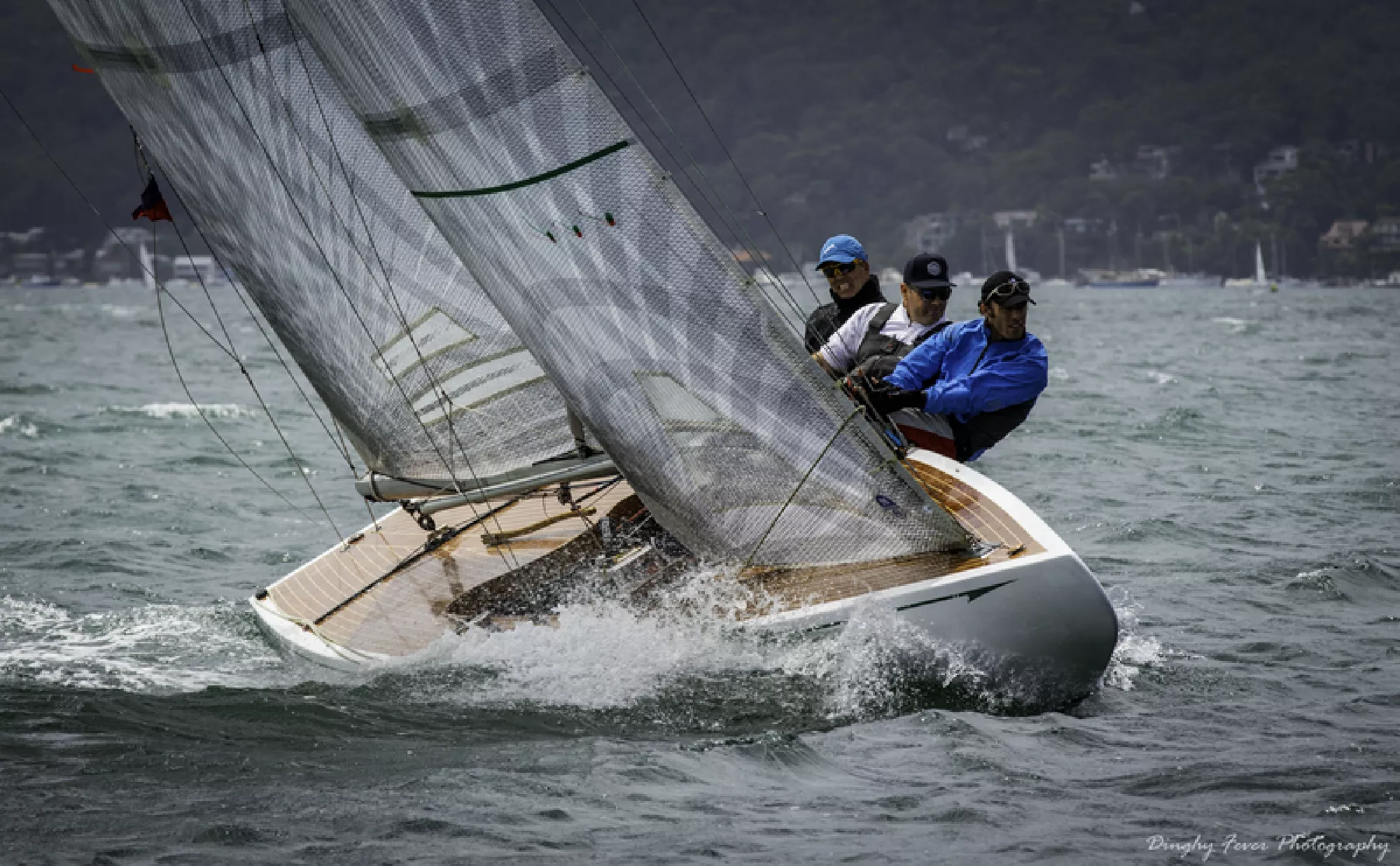 Antares charging to windward in 2019 Australian Nationals : Australian National Championships 2019 RPAYC Pittwater
(credits : Warwick Crossman Dinghy Fever)
Added by Martin Cross
on 2019-06-04
Photo Gallery (21)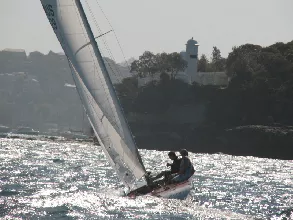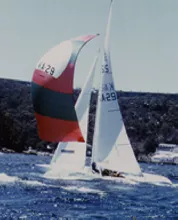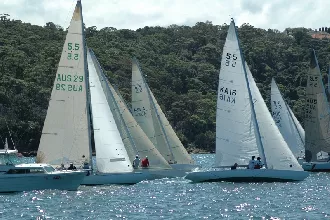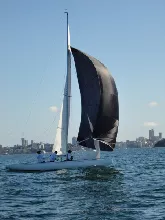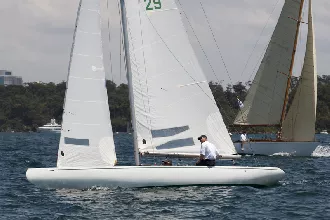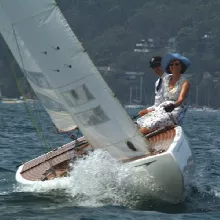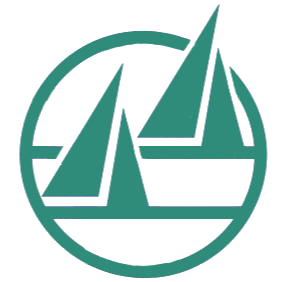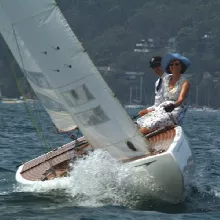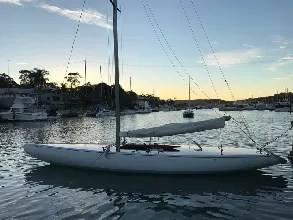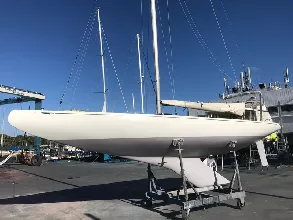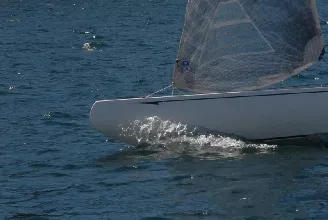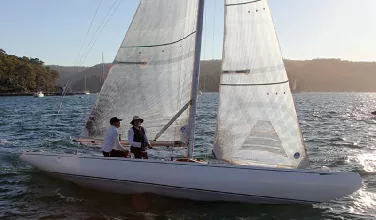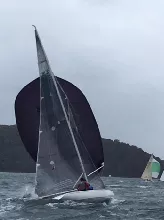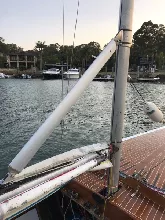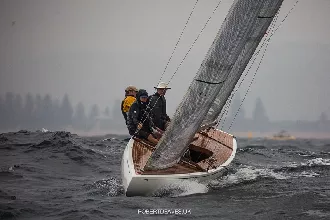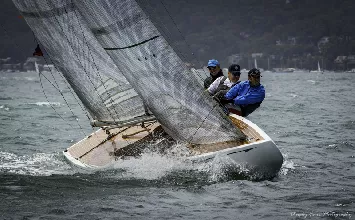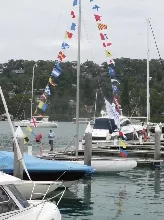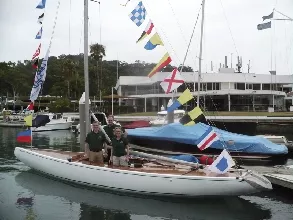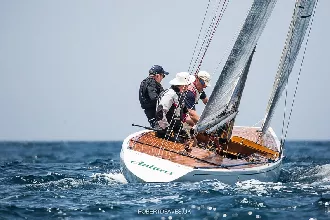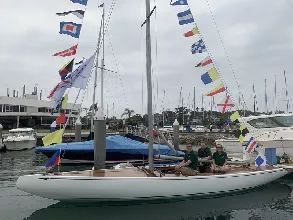 Notes (3)
5.5 AUS 29 "Antares" - equipped with GNAV
11-03-2018
No, this is not GPS Navigation. The Seldén GNAV (reverse spelling of vang) has been installed aboard "Antares". Martin Cross reports: "... it works really well, much safer for the crew as a the whole cockpit is now clear. Also good for spinnaker launch and retrieval..."


Question about potential sister-ships
22-02-2008
Is it a sister-ship of FRA-045a / SUI-123 and of SUI-124 ?
Be be only from the same design family as these two ones are of 1979...
Note received from Gordon Hinds, 21.02.2008
22-02-2008
I notice the mighty Antares is missing from your list...
Built tin 1973 with the distinctive canoe bow it was an Ernie Fay/Luders(?) collaboration.
I owned her from 1989 to 1994 with Michael MacMahon and sailed in the 1991(?) worlds off Palm Beach achieving a credible 11th place.
We then won the Australian Championships against much new designs in 1993.
She is extremely fast on a windward/leeward course, but was extremely slow on the reaching triangle courses that have now long gone.
She is still sailing in Sydney Harbour and when I ever get rich and famous again I will buy her and campaign her in Europe. There is a sister ship in Norway I believe
She is a rocket ship!
Regards
Gordon Hinds
9 Stephen Street, Paddington, gordon[at]thpads.com
Document library (1)
Document
Size
By / When
897 Kb
897 Kb
Ownership history (7)
Sail#
Name
Owner
AUS-29
"Antares"
AUS-29
"Antares"
AUS-29
"Antares"
AUS-29
"Antares"
AUS-29
"Antares"
AUS-29
"Antares"
GER-101
"Antares"
Results History (5)
Year
Rank
Race / Location
Skipper
Added by, on
Links Library (1)