Boat details
(n°382)
Boat details
(n°382)
SUI-157
Essentials
Designers
André Fragnière (SUI)
Pierre Noverraz (SUI)
Builder
. Liechti, Liechti SA, St. Aubin (SUI)
Material
GRP
1st certificate issued
24-08-1989
Original boat name
La Soute-à-Voiles
Original country
SUI
Original sail number
157
Current location
Benodet (YCO), Odet, Bretagne (FRA)

5.5 FRA 53 / Deck view : Deck layout
(credits : L. Fay)
Added by Kaspar Stubenrauch
on 2023-02-20
Photo Gallery (21)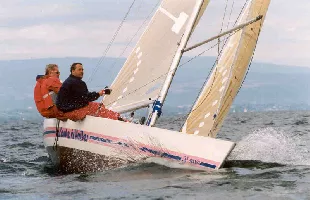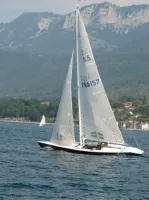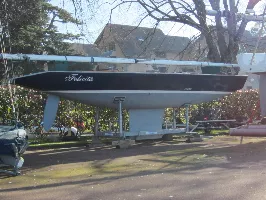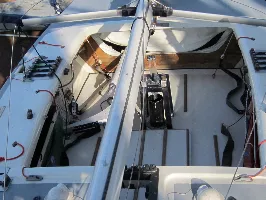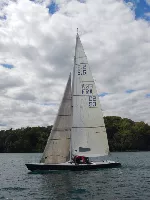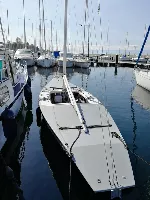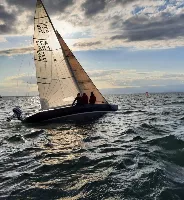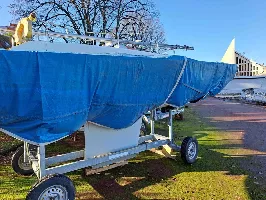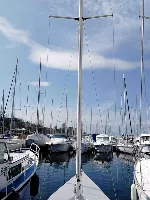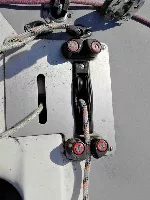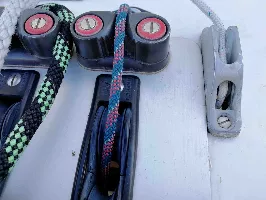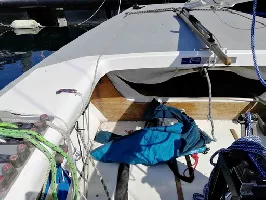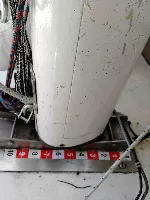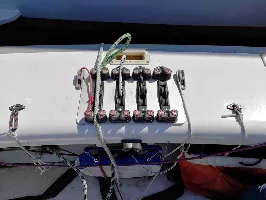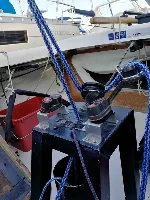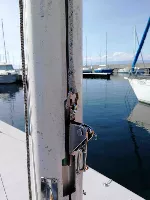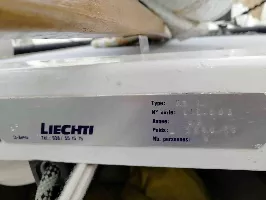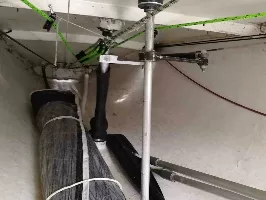 Notes (3)
New ownership: YCO, in April 2023
10-04-2023
In Extremis (FRA 53) has just been bought by the Yacht Club de l'Odet (YCO), Brittany (France) - well known for having organized several European and World Championship since 1977. The purpose is to sail her as a club yacht, in order to welcome both enthusiasts and newcomers.
Thus, she will moored in Bénodet and will sail in southern Brittany, joining the fleet of FRA 9, FRA 19, FRA 25, FRA 43, FRA 47, FRA 48, FRA 50, FRA 51, FRA 62, FRA 63... And with also FRA 38, FRA 54, FRA 60 and FRA 61 not far!
New name and new owner
08-02-2017
Her name is now "Inextremis", she is now racing under the ownership of M. Julien Faucon.
From the same moulds :
23-04-2013
SUI-157 "La Soute-à-Voiles"
SUI-158 "Octalpha"
SUI-159 "Le Rouget"
SUI-161 "Caresses"
SUI-162 "Marie-Galante VI"
SUI-163 "Tegel VIII"
SUI-164 "Gaudeamus"
Document library (2)
Document
Size
By / When
197 Kb
197 Kb
165 Kb
165 Kb

5.5 FRA 53 / Deck view : Deck layout
(credits : L. Fay)
Added by Kaspar Stubenrauch on 2023-02-20
Ownership history (5)
Sail#
Name
Owner
SUI-157
"La Soute-à-Voiles"
FRA-53
"Felicità"
FRA-53
"Inextremis"
FRA-53
"In-Extremis"
FRA-53
"In Extremis"
Results History (0)
Links Library (0)