Boat details
(n°378)
Boat details
(n°378)
SUI-150
Essentials
Designer
Ben Lexcen (AUS)
Builder
Keith Revell, (AUS)
Material
Cold laminated wood
1st certificate issued
24-12-1985
Original boat name
Finlandia
Original country
AUS
Original sail number
150
Current location
Not disclosed (GRE)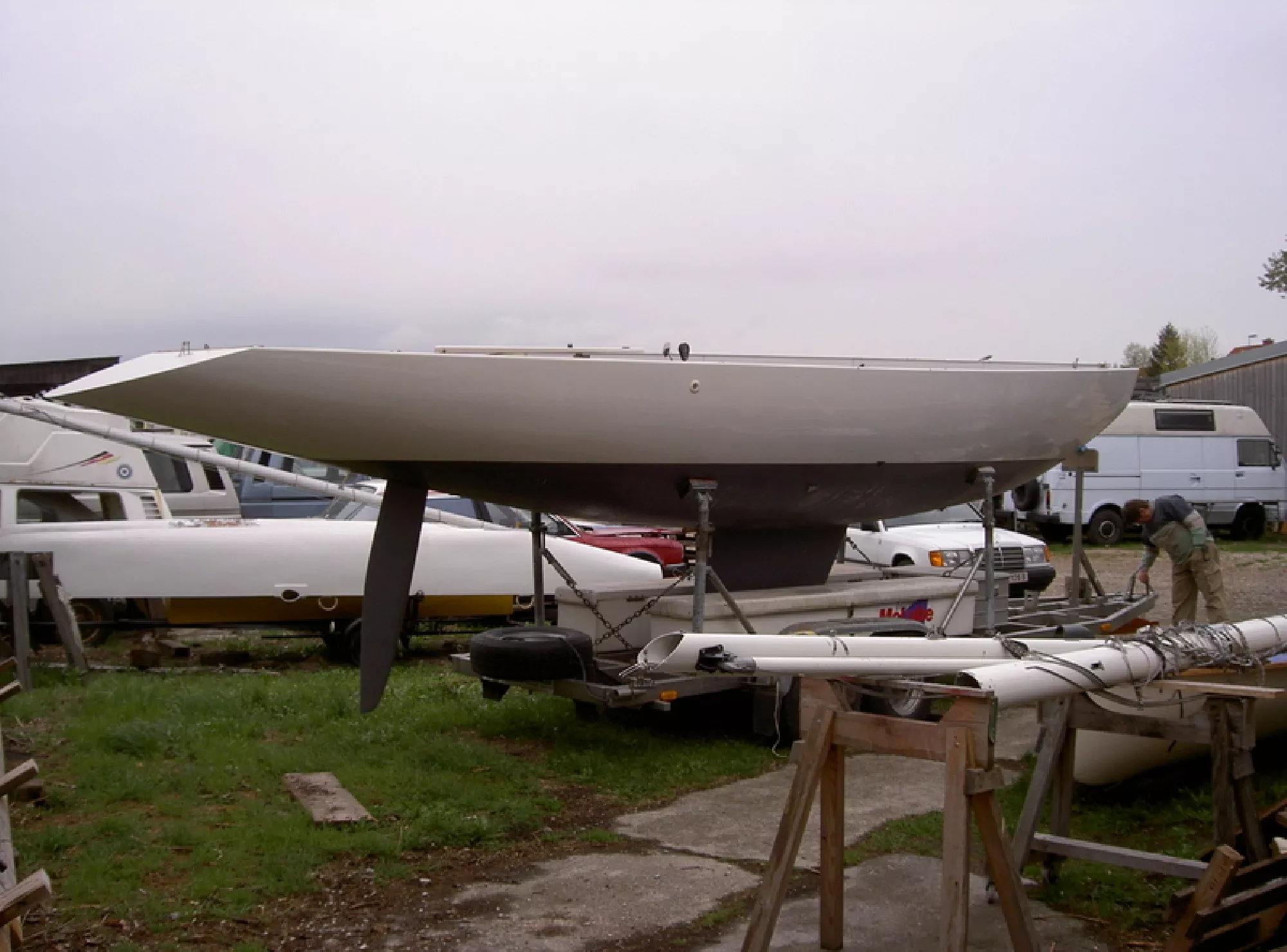 Trailer and Rudder : AUT 19 with new Rudder
(credits : )
Added by Rudolf Nemetschke
on 2010-06-03
Photo Gallery (10)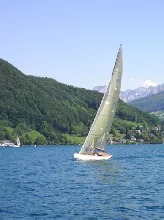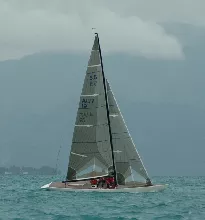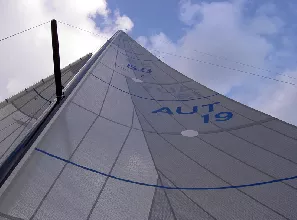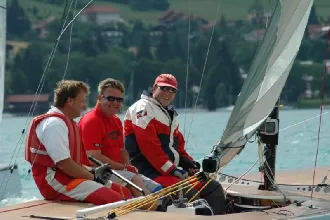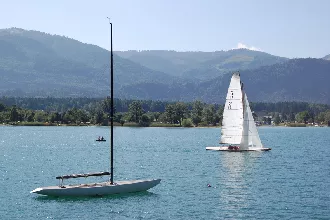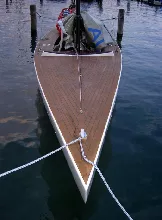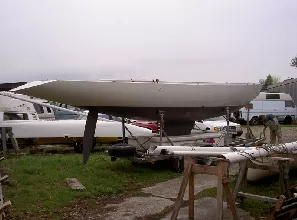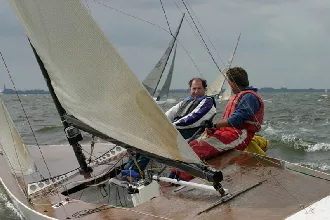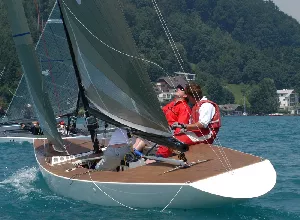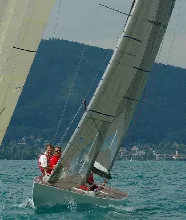 Notes (2)
5.5 AUT 19 - sold to Germany
16-05-2021
The boat has changed hands, was sold to Germany, but is told to be sailing in Greece.
5.5 AUT 19 "Spirit" - Info
27-01-2019
5.5m Evolution AUT 19 – "Spirit"

Spirit AUT 19 ist ein sehr gelungener Entwurf des Bootsdesigners Ben Lexcen, der sowohl bei leichtem, als auch bei sehr starkem Wind optimale Performance entwickelt.
Spirit AUT 19 is a successful design of famous Ben Lexcen, with optimal speed at light as well as with strong winds.
Die Bauweise ist Wood Cold Molded, LOA ist fast 9,5 Meter, die Segelfläche beträgt 29 Qm, das Gewicht liegt bei 1,97 t, zusammengenommen beträgt das Rating des Bootes 5,498.
The boat is wood cold molded, LOA is 9,5 meters, sail area is 29 Sqm, weight is 1,97 t, the overall rating of the boat is 5,498.
Seit 2004 – das neue Ruderblatt wurde bereits vor 2004 eingebaut - wurden eine Reihe wichtiger Modernisierungsmaßnahmen am Boot durchgeführt:
Ein neues, lasergeschnittenes Teakdeck wurde verlegt, das gesamte Deckslayout (Harken) wurde erneuert und auf den letzten Stand gebracht. Das Cockpit wurde verkleinert und vom Rest des Schiffes abgeschottet, die Lenzklappen liegen somit über der Wasserlinie.
Das Boot wurde mit einem neuen Karbon-Rigg (Mast, Baum und Spibaum) von C.Wilke ausgestattet. Zwei Satz Raudaschl/Doyle Segel, einer davon de facto neu, sorgen für Vortrieb.
Since 2004 – the new rudder was built in before – a large number of improvements have been done:
A new, laser cutted teak deck was built in, the decks-layout (Harken) has been renewed. The cockpit got two schotts and its base is above the waterline now.
The boat got a new Wilke Carbon Rigg (Mast, Boom, Spi-Boom) and new Raudaschl/Doyle sails. One set is de facto new.
Ausserhalb der Saison liegt das Boot auf einem spezialangefertigten NIROSTA Hänger, der mit Doppelachse und LKW Reifen ausgestattet ist. Unzerstörbar und sehr laufruhig.
Out of season the boat lies on a tailor made trailer with two axles and truck-tires. Very solid and good performing.
Spirit AUT 19 läßt sich aufgrund der Selbstwendefock problemlos alleine Segeln, auch bei stärkerem Wind.
The boat can be easily sailed alone, because of the fock. Even strong wind is no problem.

Document library (6)
Document
Size
By / When
1.52 Mb
2 Mb
136 Kb
136 Kb
161 Kb
161 Kb
86 Kb
86 Kb
100 Kb
100 Kb
64 Kb
64 Kb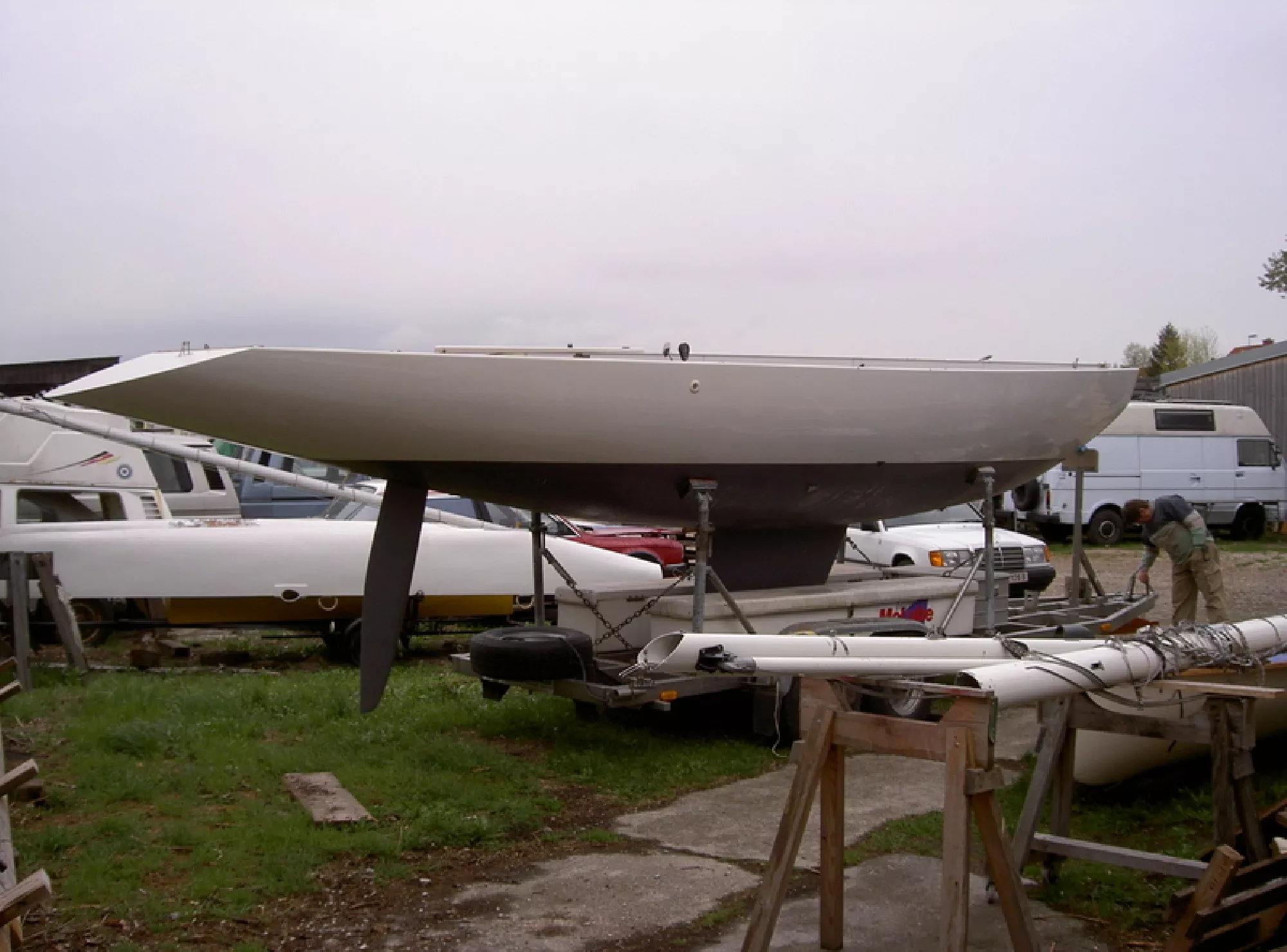 Trailer and Rudder : AUT 19 with new Rudder
(credits : )
Added by Rudolf Nemetschke on 2010-06-03
Ownership history (5)
Sail#
Name
Owner
SUI-150
"Finlandia"
SUI-150
"Tasman"
SUI-150
"Tasman"
AUT-19
"Spirit"
GER-119
"Spirit"
Results History (4)
Year
Rank
Race / Location
Skipper
Added by, on
Race :
European Championship - Evolution Class /

Location :
Attersee
Skipper :
Michael Fischer
Race :
World Championship - Evolution Class /

Location :
Medemblik
Skipper :
Michael Fischer
Race :
World Championship /

Location :
Lake Geneva
Race :
World Championship /

Location :
Pittwater (AUS)
Links Library (1)
04-06-2010