Boat details
(n°371)
Boat details
(n°371)
SWE-50
Essentials
Designer
Britton Chance Jr. (USA)
Builder
Jan Gustavsson, Gustavsson, Rosättra (SWE)
Material
Mahogany, carvel planked
1st certificate issued
04-05-1968
Original boat name
Apriori
Original country
SWE
Original sail number
50
Current location
Norrtälje, Baltic Sea (SWE)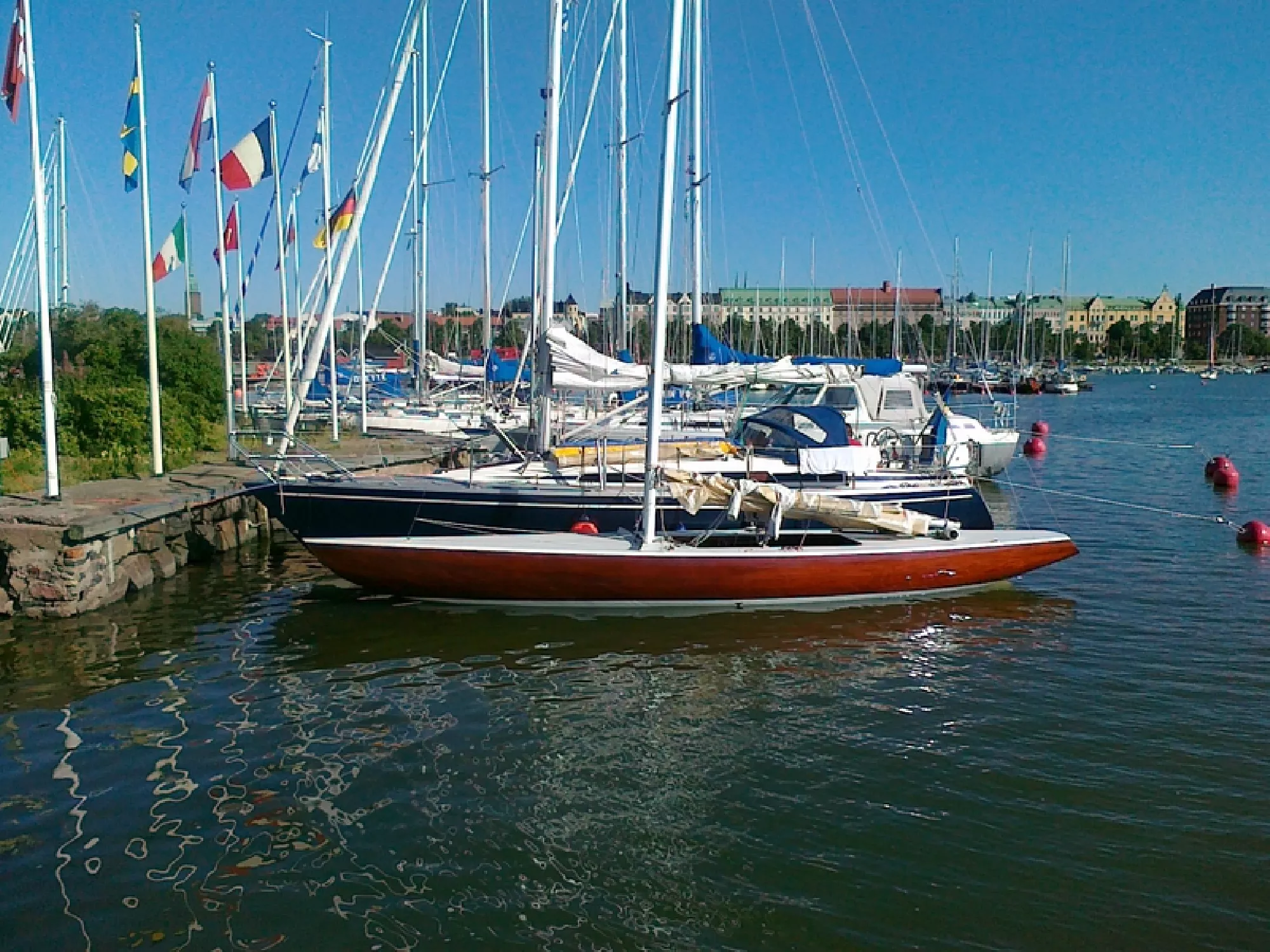 5.5 SWE 50 "Apriori" - in Helsinki, 2011 : During the World Championship, next to her tender boat
(credits : Kaspar Stubenrauch)
Added by Kaspar Stubenrauch
on 2014-02-05
Photo Gallery (10)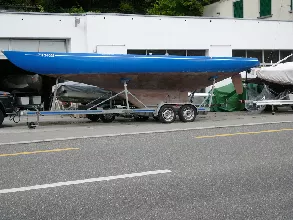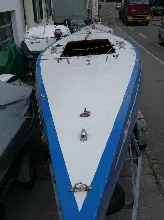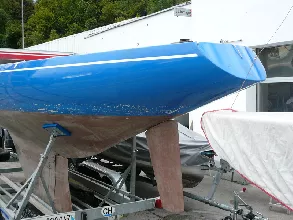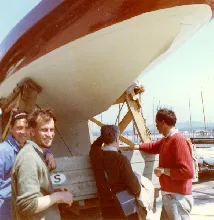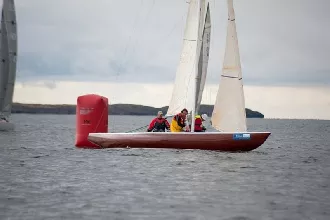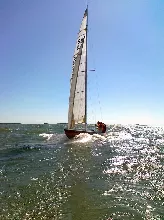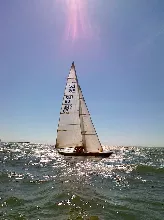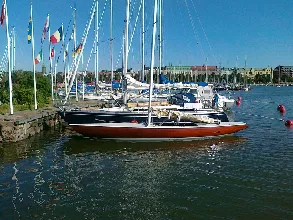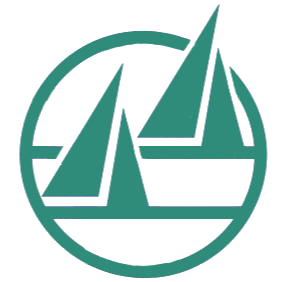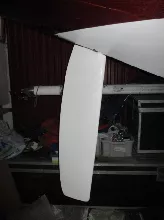 Notes (3)
5.5 SWE 50 - Back in Sweden
28-03-2009
Jan Gustavsson and Håkan Kellner have brought back "Apriori" to Sweden, planning to restore her to original beauty.
Information
19-02-2008
Quite right Jens.
Thomas Natthorst raced this boat under the name Tomatoe 1969 and 1970 in Sandhamn and Sydney. In Sandhamn 5.5 World Championship 1969 he was 3rd (Sundelin Br. was 2nd) with crew Håkan Linquist, Claes Boje. Result was 1-8-4-3-11-3-3 39.1 points. In Sydney Natthorst got to the Gold Cup finals with score 1-?-? finals 3-3-2. In the World Championship he was among the best six or eight?


Kellner brothers
18-02-2008
Håkan Kellner and his brother Rickard built the boat together with Jan Gustavsson at Rosättra during nights and weekends. In the summer of 1968 they sailed the Olympic qualification sailings and also the Europeans in Switzerland.
In the autumn -68 Nathorst bought the boat and named her Tomatoe. He is believed to have put a separate rudder on the boat in 1970.
Document library (2)
Document
Size
By / When
2.97 Mb
3 Mb
105 Kb
105 Kb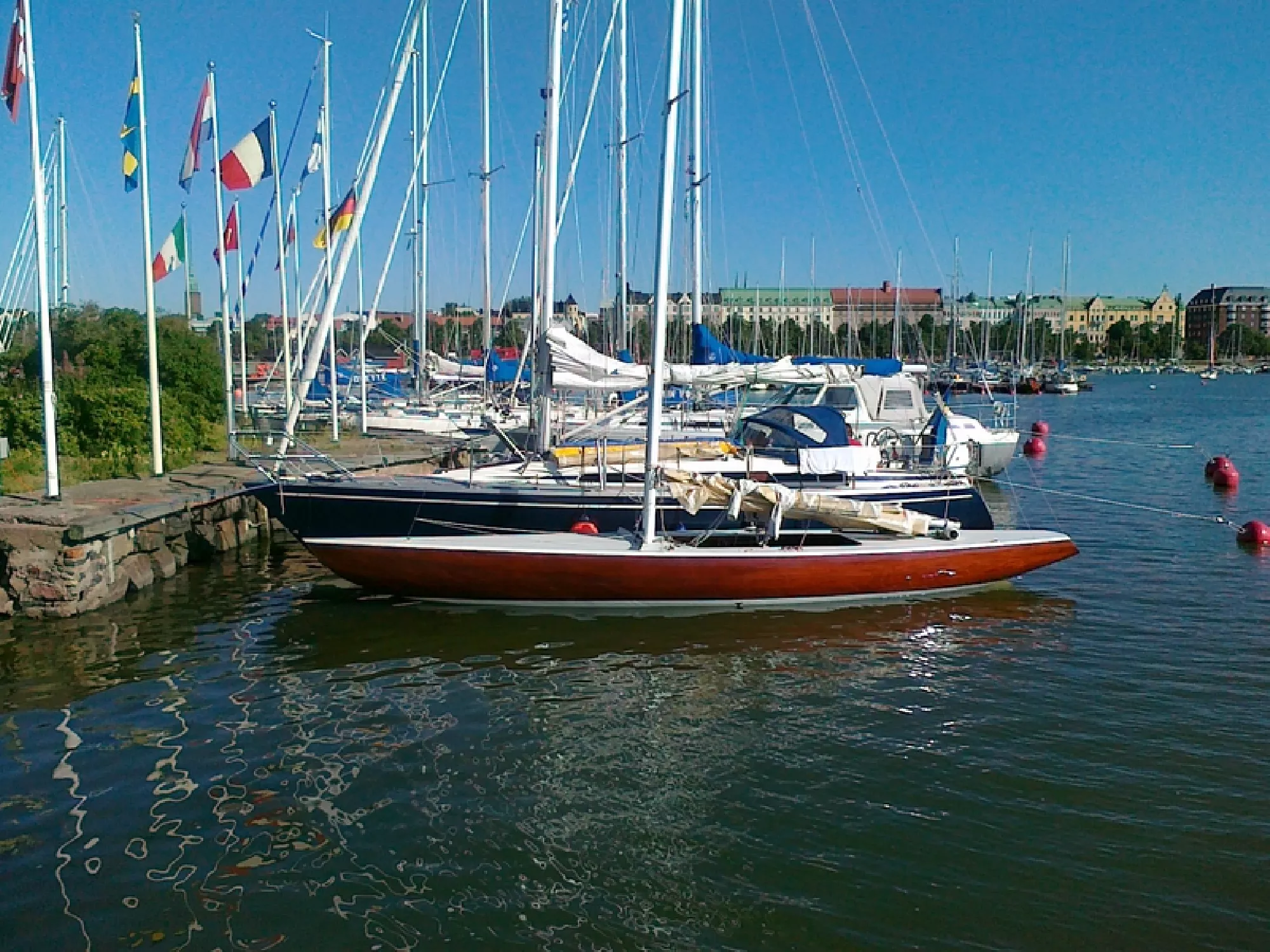 5.5 SWE 50 "Apriori" - in Helsinki, 2011 : During the World Championship, next to her tender boat
(credits : Kaspar Stubenrauch)
Added by Kaspar Stubenrauch on 2014-02-05
Ownership history (4)
Sail#
Name
Owner
SWE-50
"Apriori"
SWE-50
"Tomatoe"
SUI-101
"Galatea"
SWE-50
"Apriori"
Results History (1)
Year
Rank
Race / Location
Skipper
Added by, on
Race :
European Championship /

Location :
Neuchatel
Links Library (1)
06-02-2018
(The film from Neuchatel)