Boat details
(n°368)
Boat details
(n°368)
SWE-41
Essentials
Designer
Einar Ohlson (SWE)
Builder
S. Carlsson, Sune Carlsson Båtvarv (SWE)
Material
Mahogany, carvel planked
1st certificate issued
01-01-1966
Original boat name
Carioca II
Original country
SWE
Original sail number
41
Current location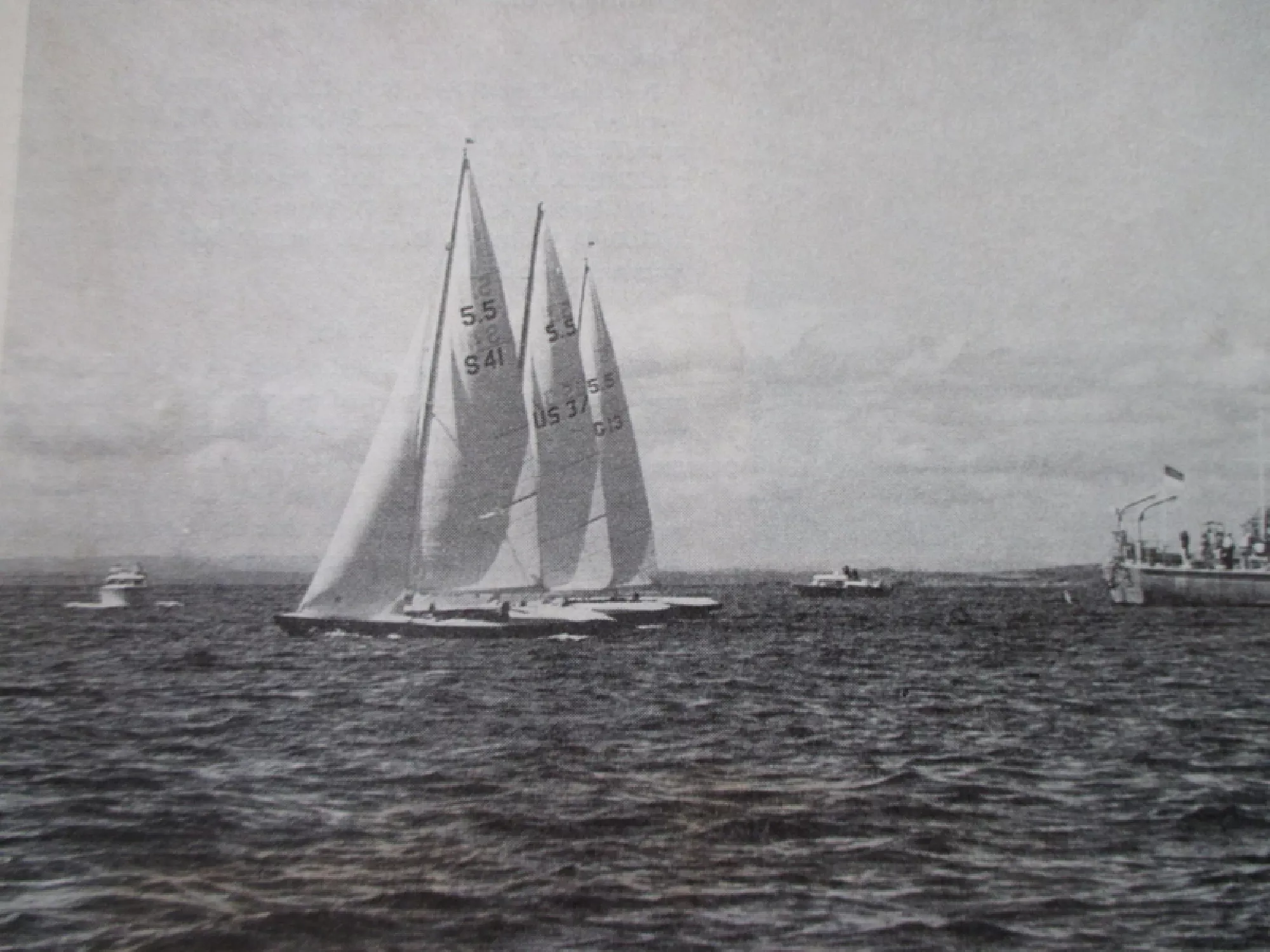 5.5 S 41 "Carioca II" - mid 60's : upwind
(credits : unknown)
Added by Kaspar Stubenrauch
on 2023-01-21
Photo Gallery (1)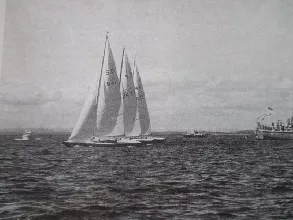 Notes (2)
Bird III
03-01-2012
Birger Wassenius, Gothenburg, sailed this boat as Bird III in the "Marstrandsregattan" in 1969. He was thinking about buying her from Patric Fredell. But there was a collision with Wasa III during the regatta. The insurance company took over the boat and sold her to a man (Rune Larsson?) who tried to restore her for many years. Finally his daughter tried to sell the boat, possibly around 1990. Was she destroyed (swedish: upphuggen) after this?
5.5 SWE 41 "Carioca II"
17-02-2008
According to a Swedish list from the end of the 80's, this boat has been lost. (Förlist och uppmuggen).
Document library (0)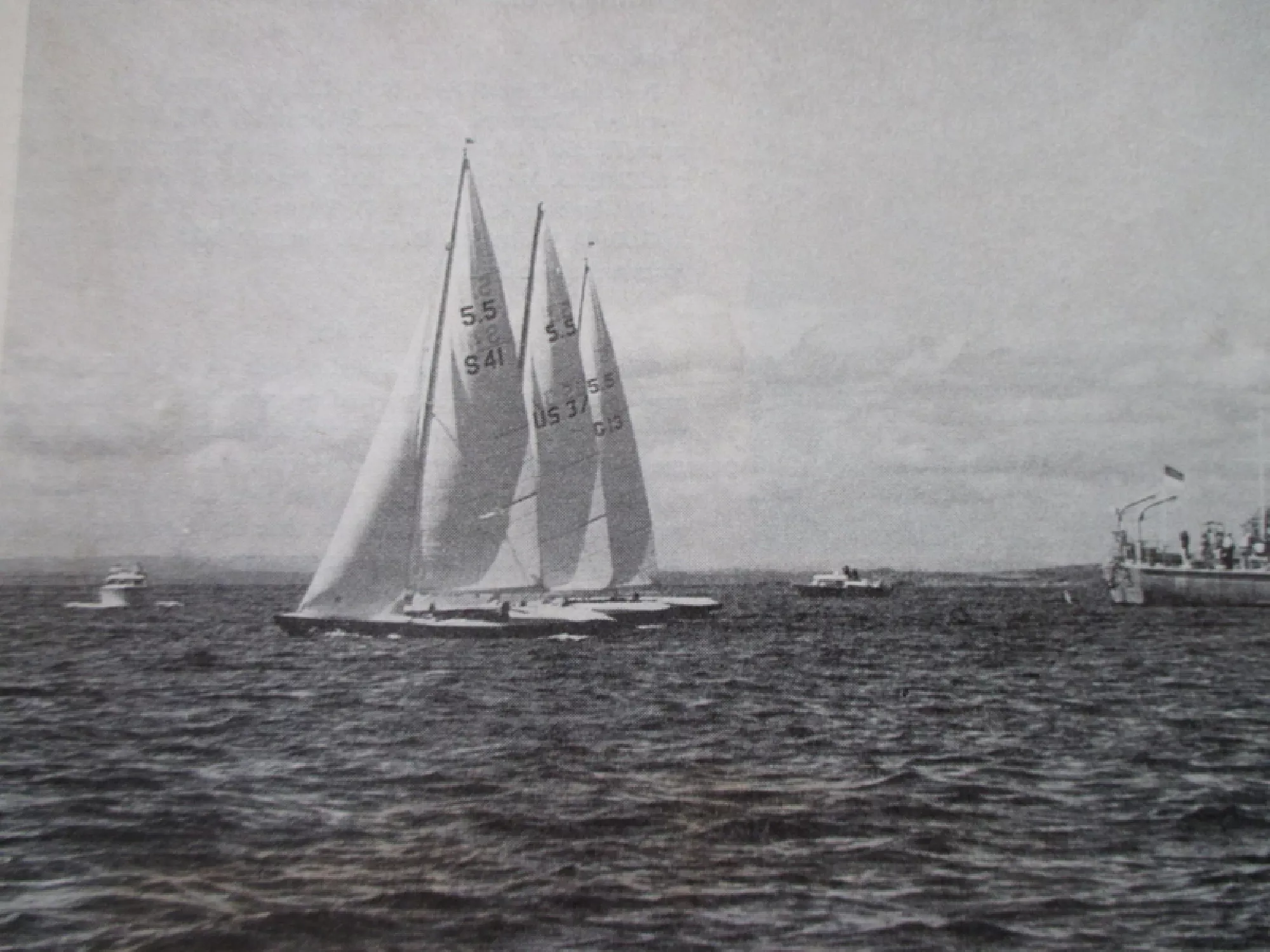 5.5 S 41 "Carioca II" - mid 60's : upwind
(credits : unknown)
Added by Kaspar Stubenrauch on 2023-01-21
Ownership history (3)
Sail#
Name
Owner
SWE-41
"Carioca II"
SWE-41
"Bird III"
SWE-41
"Carioca II"
Results History (1)
Year
Rank
Race / Location
Skipper
Added by, on
Race :
World Championship /

Location :
Copenhagen, KDY, Denmark
Skipper :
Patric Fredell, SWE
Links Library (1)
02-02-2023
(Also for 5.5 SWE 41 "Carioca II")