Boat details
(n°356)
Boat details
(n°356)
SUI-138
Essentials
Designer
Britton Chance Jr. (USA)
Builder
Emil Stäheli, Stäheli & Tschumper AG (SUI)
Material
Cold laminated mahogany
1st certificate issued
01-10-1982
Original boat name
Sapho
Original country
SUI
Original sail number
138
Current location
Mönkeberg [WVM], Kiel Firth (GER)
Mittwochsregatta unter Spi : Kiel Firth
(credits : )
Added by Kai Petereit
on 2021-08-11
Photo Gallery (25)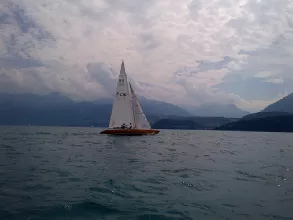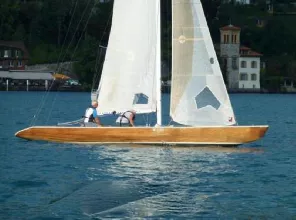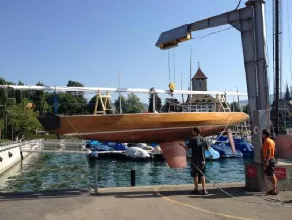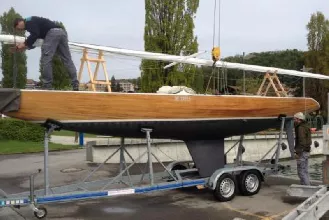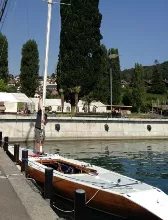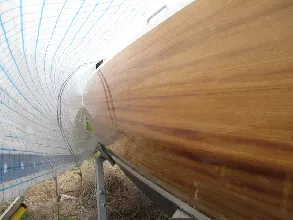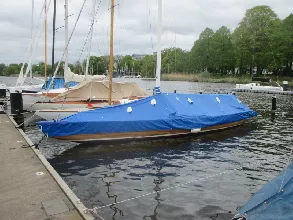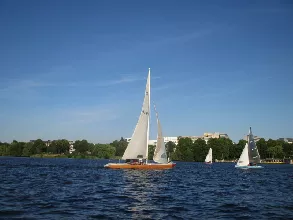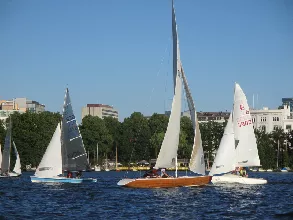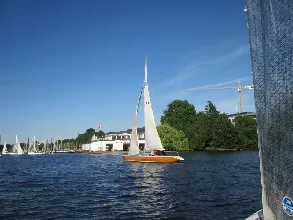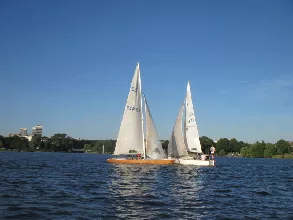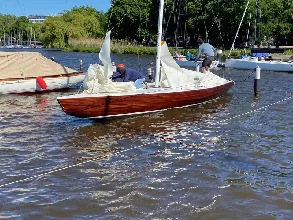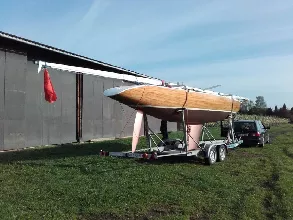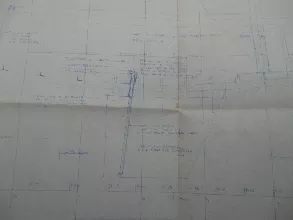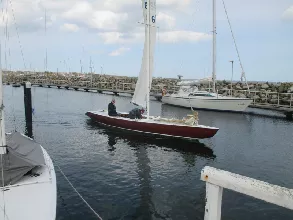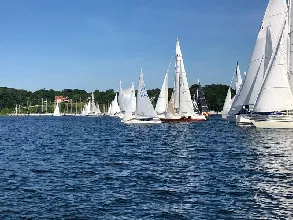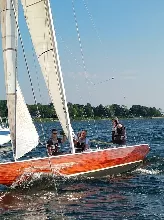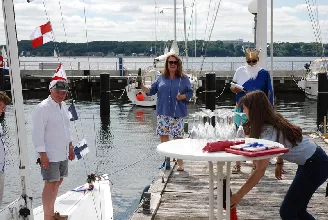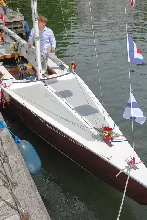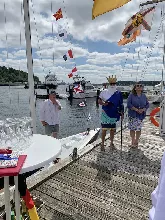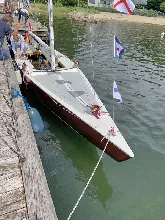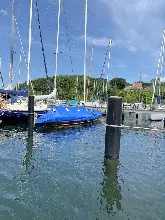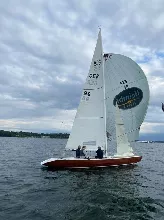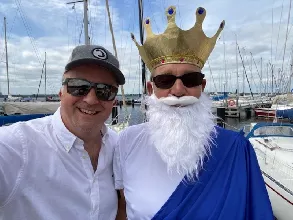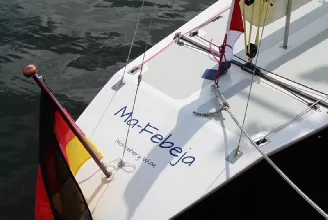 Notes (4)
5.5 GER 98 - in Austria, next
22-08-2023
The boat has reached Bregenz, on Lake Constance.
5.5 Z 138 "Sapho" - trimtab planned
21-03-2021
The original drawings for Z 138 are showing a trimtab, an image of that drawing will be added.
5.5 GER 98 "Viola" - soon racing in Hamburg
16-12-2017
This Britton Chance jr. design is now enlarging the Hamburg 5.5mR fleet. It will be seen racing in 2018 at the Wednesday evening "Kangaroo" regattas of local sailing Club HSC. There it will meet with GER 25 (Muir /Lexcen), GER 78 (A.E. Luders) and GER 32, the latter being practically a sisterboat. Why "Kangaroo"? Guenter Ahlers (Int. measurer) spent some years in Australia (end 60's) and introduced this handicap Regatta at HSC, featuring separate starts according to rating and a joint finish - if all race well.
More
Document library (2)
Document
Size
By / When
334 Kb
334 Kb
629 Kb
629 Kb
Mittwochsregatta unter Spi : Kiel Firth
(credits : )
Added by Kai Petereit on 2021-08-11
Ownership history (6)
Sail#
Name
Owner
SUI-138
"Sapho"
SUI-138
"Sirène"
SUI-138
"Rubber-Duck"
SUI-138
"Viola"
GER-98
"Viola"
GER-98
"Ma-Febeja"
Results History (0)
Links Library (0)