Boat details
(n°328)
Boat details
(n°328)
USA-6
Essentials
Designer
Alfred Edward "Bill" Luders Jr. (USA)
Builder
Fay Brothers, Seabrook Shipyard, Clear Lake, TX (USA)
Material
Mahogany, carvel planked
1st certificate issued
01-01-1956
Original boat name
Sabre
Original country
USA
Original sail number
6
Current location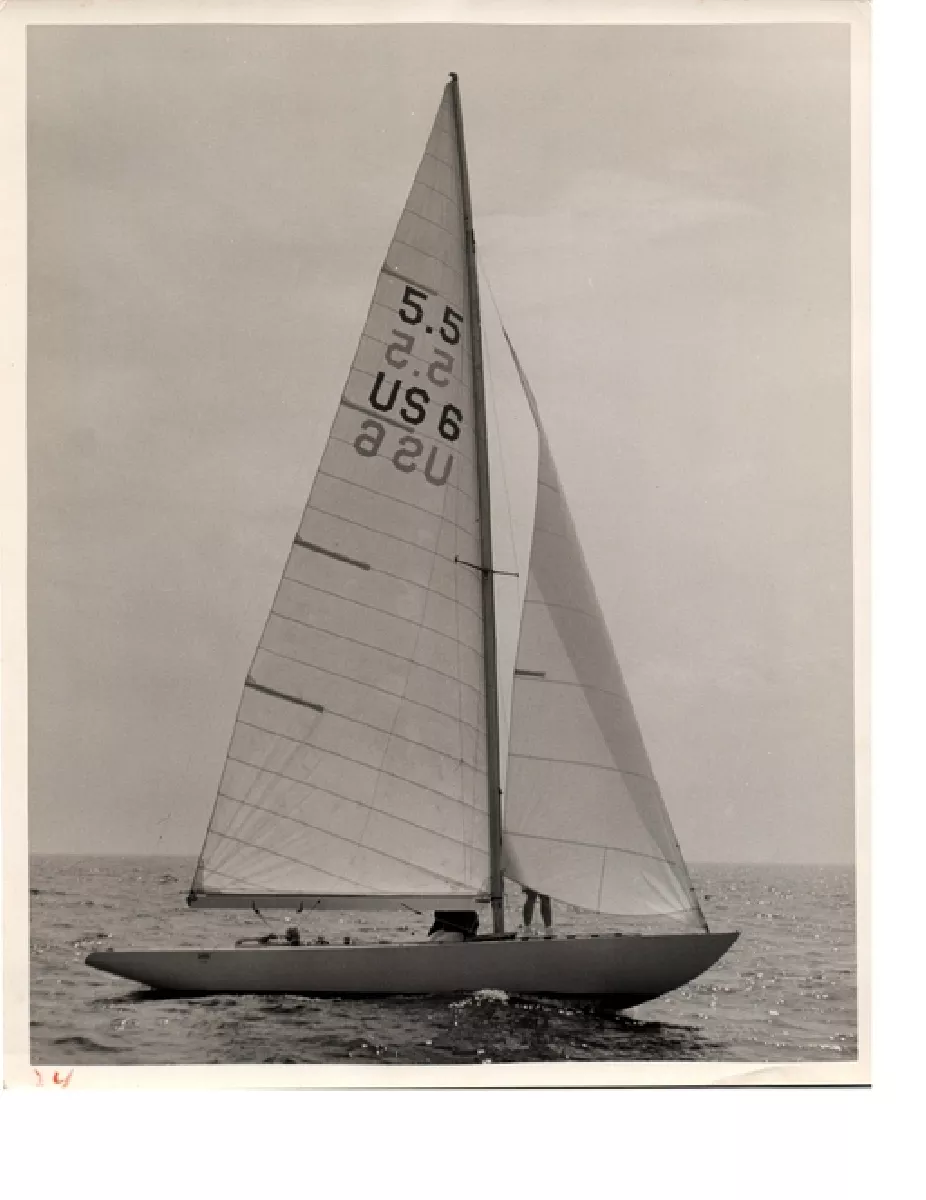 1963 World Championship - F.B. Howard : Pre Start
(credits : Howey Caufman)
Added by William Turner
on 2022-12-30
Photo Gallery (8)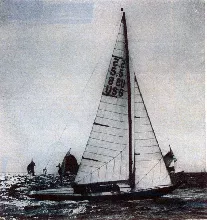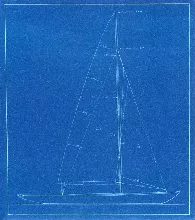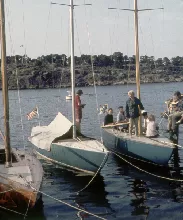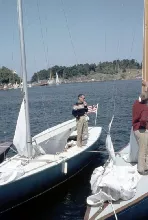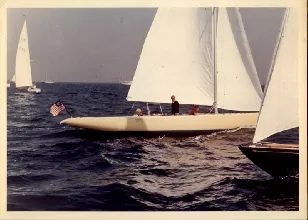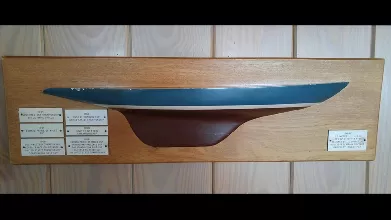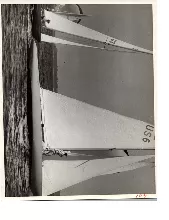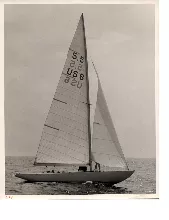 Notes (5)
Sabre location (about 1970)
11-06-2019
I saw Sabre for sale in Seabrook in about 1970. My father and I talked briefly to a broker and were able to crawl around her a bit. I was too young to understand much about her condition. I believe she went to a local Sea Scout troop.

Sabre Location
10-05-2010
Frank Howard, my grandfather, bought Sabre from Ernest Fay and raced it for a few years. I found a couple of great photographs from the 64' Olympic Trials that I might post in the future.
Each of his boats (Corinthian, Soling, 5.5) had a different fate and I just wanted to know if anyone knows the current location of Sabre.
Luders hull numbers
15-02-2008
This boat is a Luders design #986. Totally there are 66 Luders 5.5 meter designs. Sabre US-6 is third Luders 5.5 design. The first ever design which Luders mentions was never built and it has no Luders hull number. The first Luders 5.5 hull number is 785. The last design is #1098 dates from 1981.
More
Document library (2)
Document
Size
By / When
14 Kb
14 Kb
900 Kb
900 Kb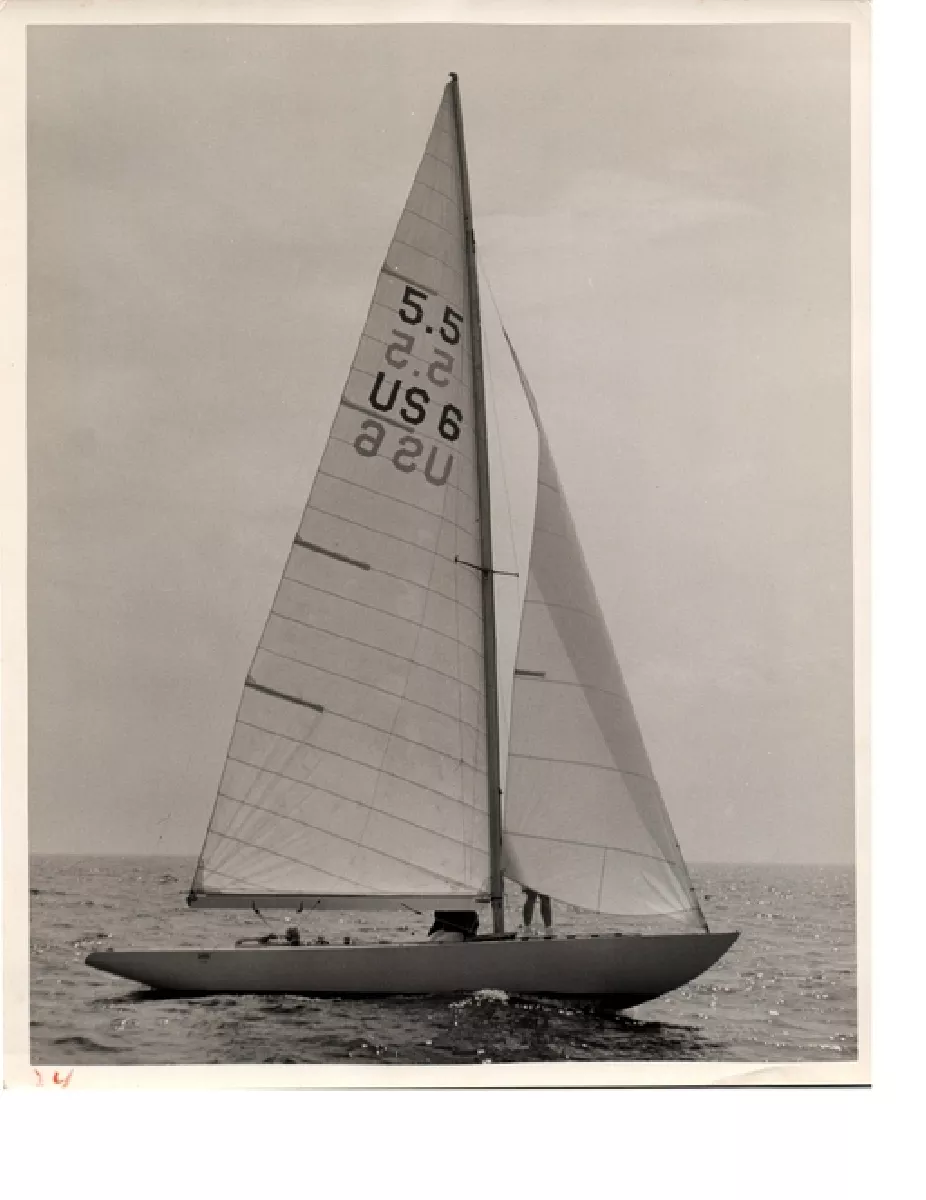 1963 World Championship - F.B. Howard : Pre Start
(credits : Howey Caufman)
Added by William Turner on 2022-12-30
Ownership history (3)
Sail#
Name
Owner
USA-6
"Sabre"
USA-6
"Sabre"
USA-6
"Sabre"
Results History (1)
Year
Rank
Race / Location
Skipper
Added by, on
Race :
U.S. Olympic Trials /

Location :
Newport(?)
Links Library (1)
27-02-2023
(The original Seabrook Shipyard)