Boat details
(n°326)
Boat details
(n°326)
SWE-14
Essentials
Designer
Stig Tiedeman (SWE)
Builder
Moronäsvarvet, Saltsjöbaden, (SWE)
Material
Mahogany, carvel planked
1st certificate issued
01-01-1952
Original boat name
Koala
Original country
SWE
Original sail number
14
Current location
Near Örebro, Mälaren (SWE)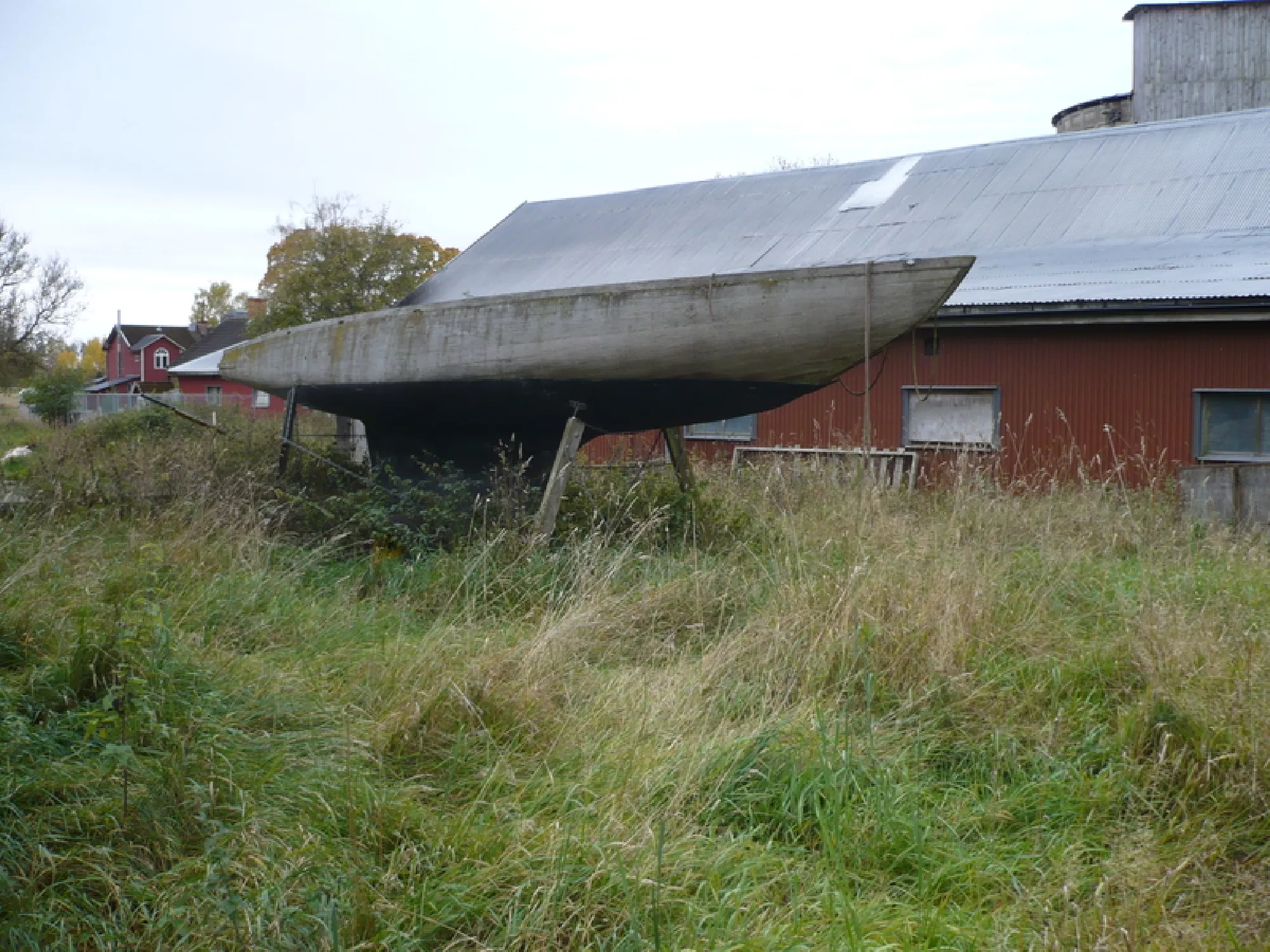 5.5 GER 63 "Charlotta" - in desperate state : Looking for a helping hand, this boat needs urgent attention
(credits : Mats Nelson)
Added by Kaspar Stubenrauch
on 2017-02-08
Photo Gallery (5)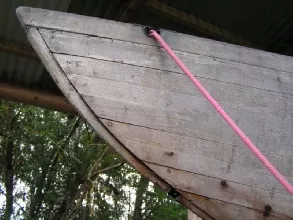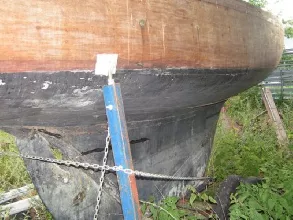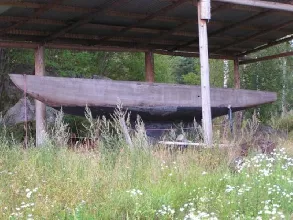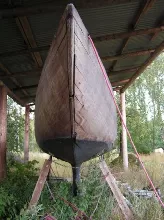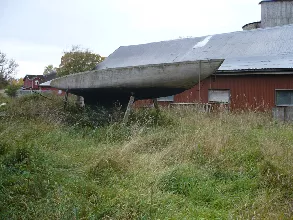 Notes (3)
5.5 S-14 "Koala" - Info from the Swedish Maritime Museum
11-11-2009
Plans of 5.5 S-14 are available at the Swedish Maritime Museum; this report from Malin Joakimson:

We have a large collection of plans made by Tiedemann. There are two designs made by Tiedemann for 5,5 metre yachts in 1951 in the collection. They are the only two 5,5 yachts in his collection.

In our database (http://samlingar.maritima.se/marketstore/) they have the accession numbers: 2000:8:37 and 2000:8:89.

No 37 have the measurements 9,76 meter in length and 1,93 meters beam. Sail area 28,99 square meters. In total 9 plans.

No 89 are only two plans, not a finished design and there are no measurements on them.


5.5 SWE 14 / boat believed to be found
22-07-2009
The boat found near Örebro is told to have been built in or near Stockholm in 1952. As all other Swedish 5.5's with such parameters are already allocated, the final match is with SWE 14; hence the addition of pictures and ownership data. Anyone having more information and pictures of SWE 14 in the time between 1952 and 2002, please add such here.
Cabin
08-07-2008
This boat got a cabin in early years. In the 60´s the Rudberg family sailed her on their summer vacations, mostly in the Stockholm arcipelago. I was lucky to know them and has sailed the boat a lot.
Document library (1)
Document
Size
By / When
834 Kb
834 Kb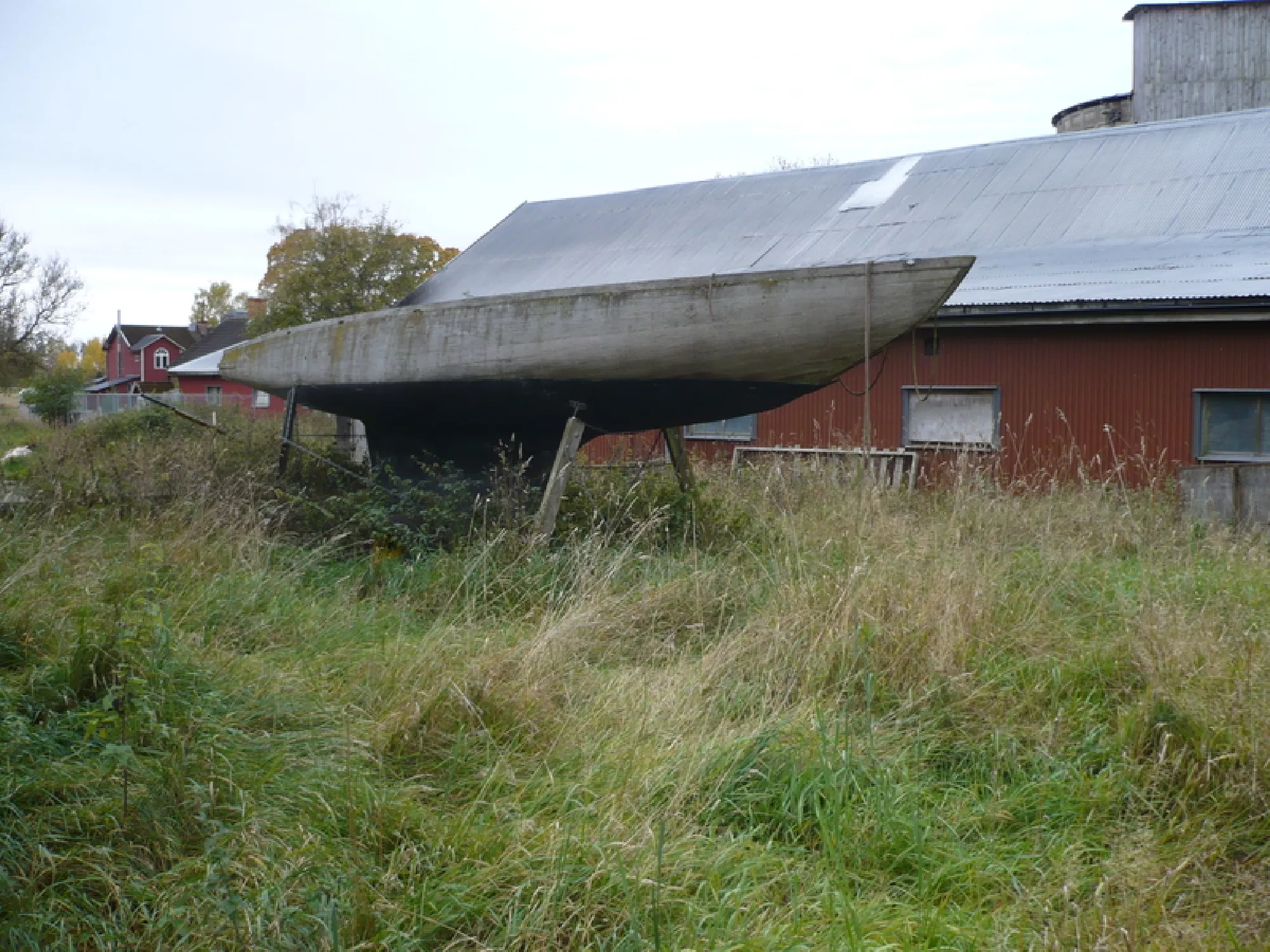 5.5 GER 63 "Charlotta" - in desperate state : Looking for a helping hand, this boat needs urgent attention
(credits : Mats Nelson)
Added by Kaspar Stubenrauch on 2017-02-08
Ownership history (7)
Sail#
Name
Owner
SWE-14
"Koala"
SWE-14
"Koala"
SWE-14
"Koala"
SWE-14
"Koala"
SWE-14
"Jasmine"
SWE-14
"Koala"
GER-63
"Charlotta"
Results History (0)
Links Library (0)