Boat details
(n°324)
Boat details
(n°324)
SWE-11
Essentials
Designer
Arvid Laurin (SWE)
Builder
Hjalmar Johansson, H. Johanssons Batvarv, Langedrag (SWE)
Material
Mahogany, carvel planked
1st certificate issued
01-01-1951
Original boat name
Iroquois
Original country
SWE
Original sail number
11
Current location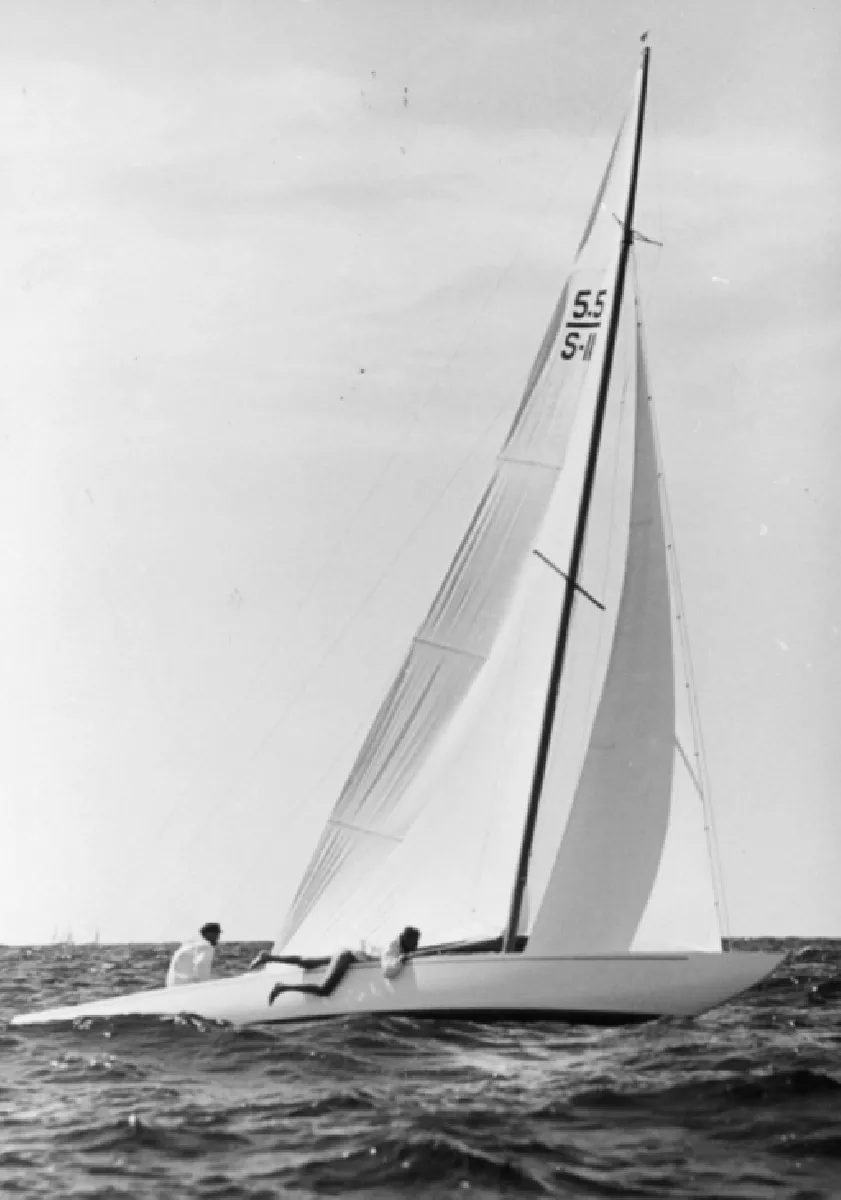 SWE-011 Charm II : Hjalmar Johansson designed Charm II (ex. Iroquois)
(credits : Unknown photographer / Swedish National Maritime Museums, the Maritime Museum)
Added by Matias Johansson
on 2011-09-30
Photo Gallery (1)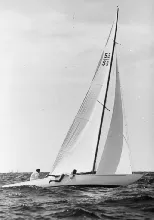 Notes (5)
Charm during the early eighties
25-02-2013
I owned this boat for a while in the early eighties. Home harbor was at Lidingö. I bought it in Stockholm and believe the boat had been in Stockholm for a while before that. At that time the mahogany hull was varnished
5.5 S-11 - not exported to Norway in the 50's
10-01-2009
Jens Bush has contirbuted these findings:

"S 11: I have data from 1951 to 1964 stating she is swedish: 1951-54 Iroquois, owner Morgan Lindström. 1955-58 Charm, Lennart (or Lasse) Berg. 1959-60: Charm II, Gösta Svensson. 1960-64 Charm II, Patric Fredell.
From 1965 she no longer appears in the archives.
This shows, I think, that the N8 is not the same boat as S11.


5.5 S-11 - to have become N-8?
03-01-2009
Lloyd's Register of 1953 is stating 5.5 N-8 "Lully IV" to be a 1951 Laurin designed and Johannsons built 5.5; assumption: S-11 became N-8, owned by Jörgen J. Lorentzen of Oslo.
If other historic data is available, please add it, to confirm or to get things right.
More
Document library (0)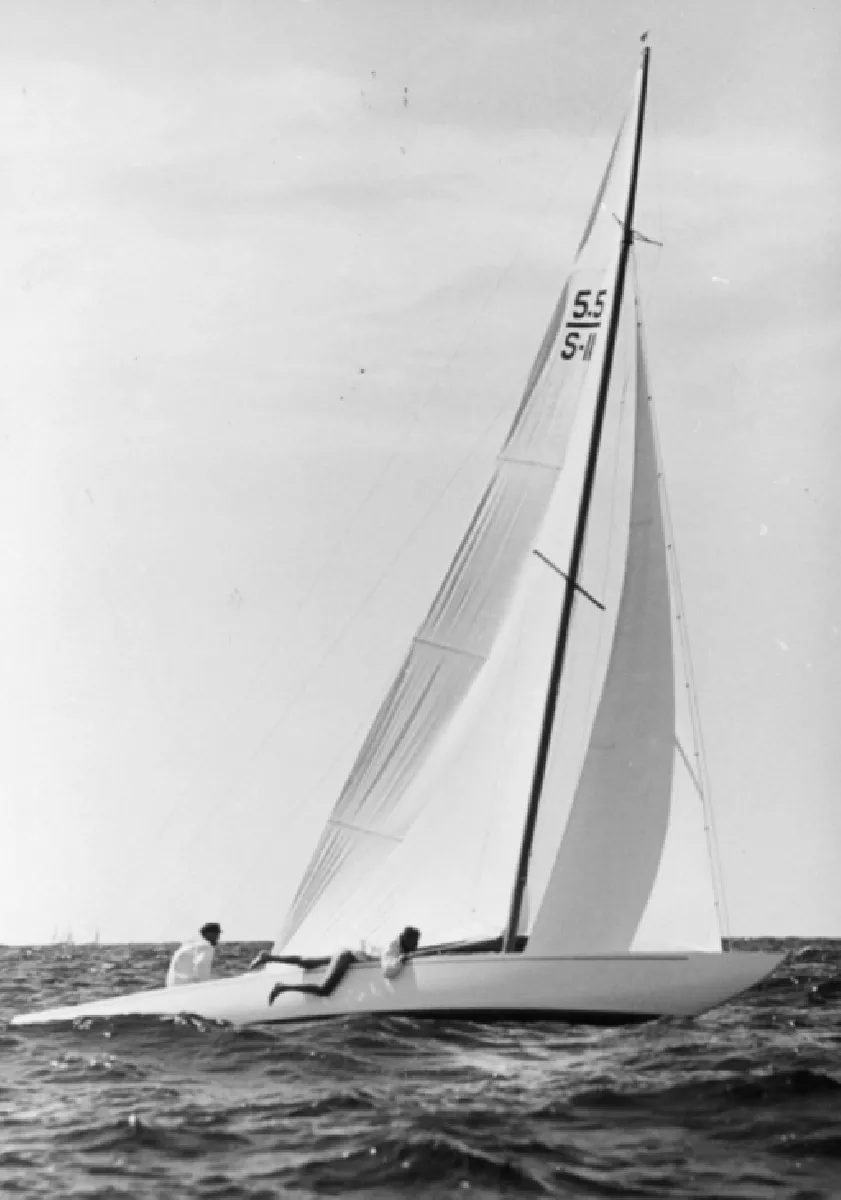 SWE-011 Charm II : Hjalmar Johansson designed Charm II (ex. Iroquois)
(credits : Unknown photographer / Swedish National Maritime Museums, the Maritime Museum)
Added by Matias Johansson on 2011-09-30
Ownership history (2)
Sail#
Name
Owner
SWE-11
"Iroquois"
SWE-11
"Charm II"
Results History (0)
Links Library (2)
24-03-2017
(Boatyard in Langedrag, Göteborg)
17-07-2017