Boat details
(n°321)
Boat details
(n°321)
GBR-1
Essentials
Designer
Charles E. Nicholson (GBR)
Builder
C. E. Nicholson, Camper & Nicholsons Ltd. (GBR)
Material
Mahogany, carvel planked
1st certificate issued
01-01-1949
Original boat name
The Deb
Original country
GBR
Original sail number
1
Current location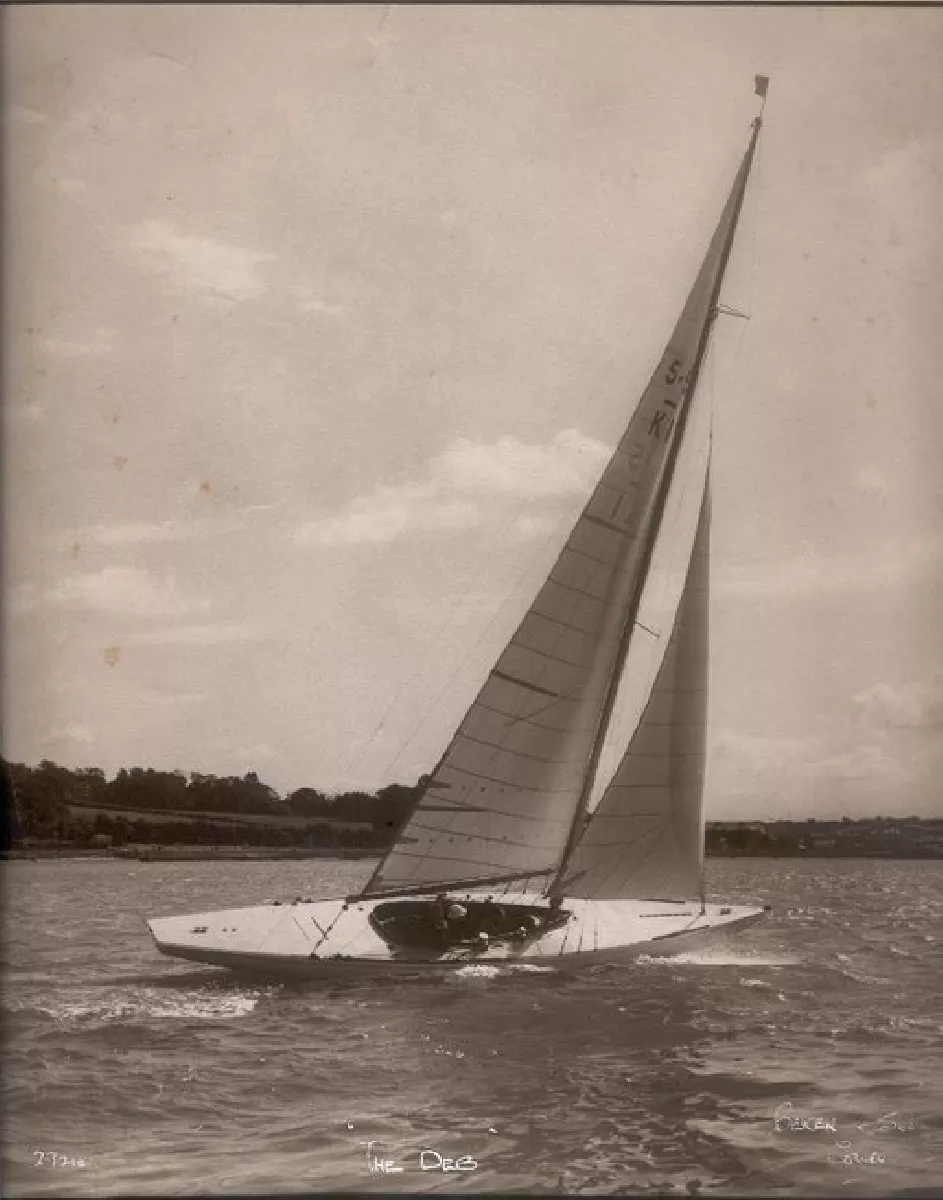 The Deb : K1
(credits : Beken of Cowes)
Added by
on 2009-08-16
Photo Gallery (3)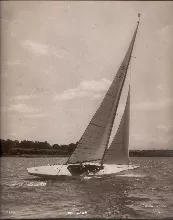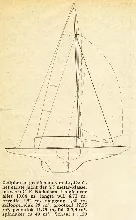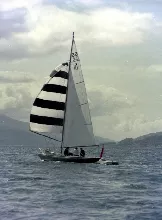 Notes (5)
5.5 K-1 "The Deb" - finally we know, where she went...
23-12-2009
David Elliot, from the British National Yachting Archive, has been doing in depth Web & Club research, on the first 5.5 ever built, 5.5 K-1 "The Deb". To be seen as an early Christmas present, here is his todays' report:

Following up on the clue given with the 1976 photograph, I have tried to track down anyone who knew the person mentioned. I failed to make any progress with the local sailing clubs, so tried other community centres and obtained an introduction from the local library to a Mr Robin Taylor, son of a local boatbuilder, who gave me the following information:

'The Deb' was bought by Alex Duncan who found it lying in a bad way in a mud berth at Penarth, North Wales – he thought it had been advertised somewhere. Alex and Robin Taylor towed it (with difficulty) behind a Volvo 244 to Rothesay, Isle of Bute, Scotland, where it was restored, painted dark green and sailed for 2-3 seasons and was chartered out occasionally. In an easterly gale in c. 1978 it broke from its moorings and was washed up on the beach and totally destroyed.
So, a real shame it has been lost, but at least we now know its fate.

David Elliott, Project Co-ordinator
British National Yachting Archive
www.bnya.org.uk
----
THANKS David!
5.5 K-1 "The Deb" - C&N #762
16-08-2009
"The Deb" was built by Camper & Nicholsons with yard number 762, in 1949
The Deb
16-08-2009
Hi Kaspar
I was born in 1957 and lived in Holywell which is a hamlet half way between East and West Coker in Somerset UK, I went to school in Yeovil
When I was young we were members of Castle Cove Sailing Club ,Weymouth
We moved up to London when I was 11yo about 1968 and it was about this time that my father sailed The Deb from Weymouth to her new home / owners at The Isle of White.
My older brother Mike remembers John Mead as the man who sold The Deb to my father, Fredrick Leon Briscoe
I can remember dad repainting her at a yard in Weymouth befor racing at Castle Cove

Paddy Briscoe
More
Document library (1)
Document
Size
By / When
1.33 Mb
1 Mb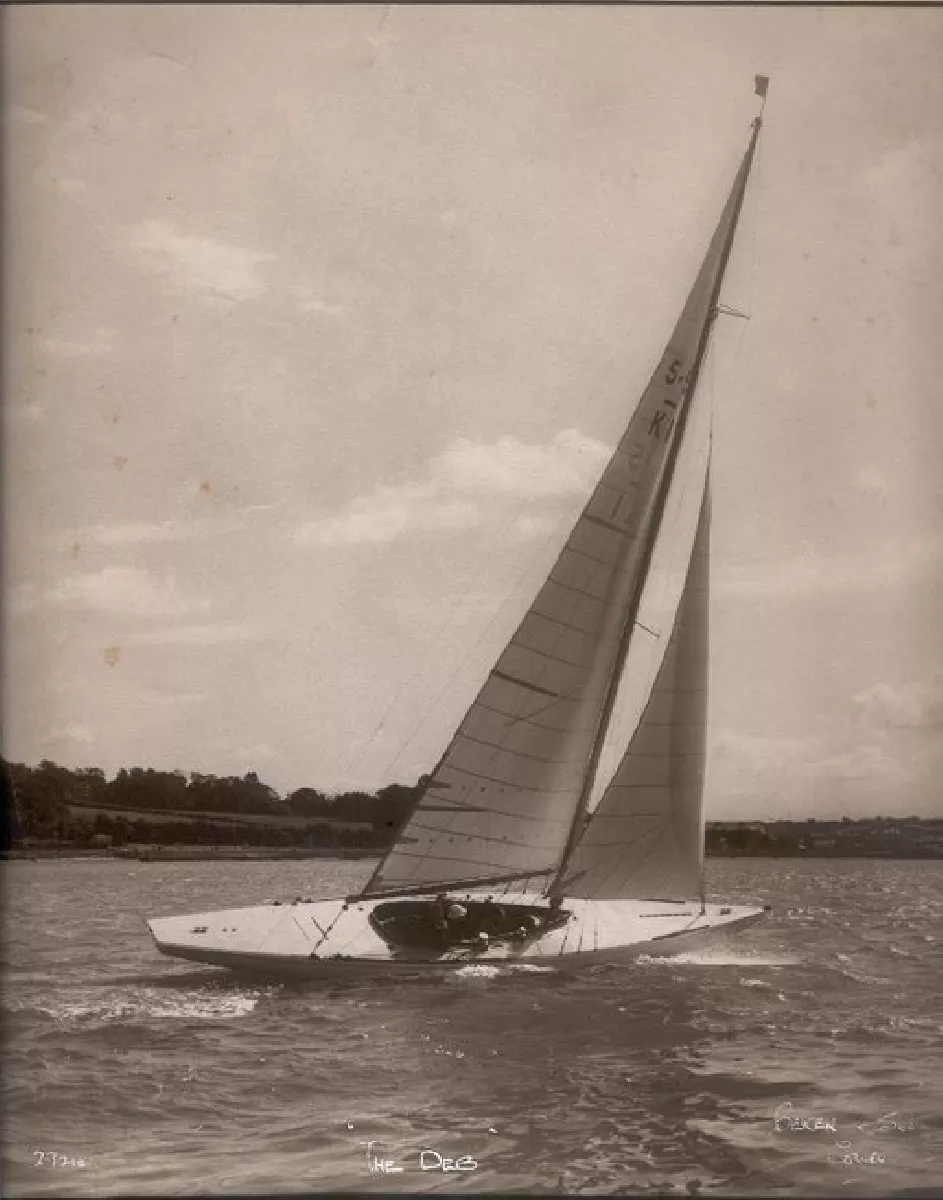 The Deb : K1
(credits : Beken of Cowes)
Added by on 2009-08-16
Ownership history (5)
Sail#
Name
Owner
GBR-1
"The Deb"
GBR-1
"The Deb"
GBR-1
"The Deb"
GBR-1
"The Deb"
GBR-1
"The Deb"
Results History (0)
Links Library (3)
15-09-2009
(Beken of Cowes, the home of Marine photography)
23-06-2020
(First issued in Good Old Boat)
23-12-2020
(Ample historic info & the archive)