Boat details
(n°319)
Boat details
(n°319)
SUI-78
Essentials
Designer
Britton Chance Jr. (USA)
Builder
Hermann Egger, Egger H., St.Aubin (SUI)
Material
Mahogany, carvel planked
1st certificate issued
04-05-1966
Original boat name
Odyssée II
Original country
SUI
Original sail number
78
Current location
Villeneuve, Lake of Geneva (SUI)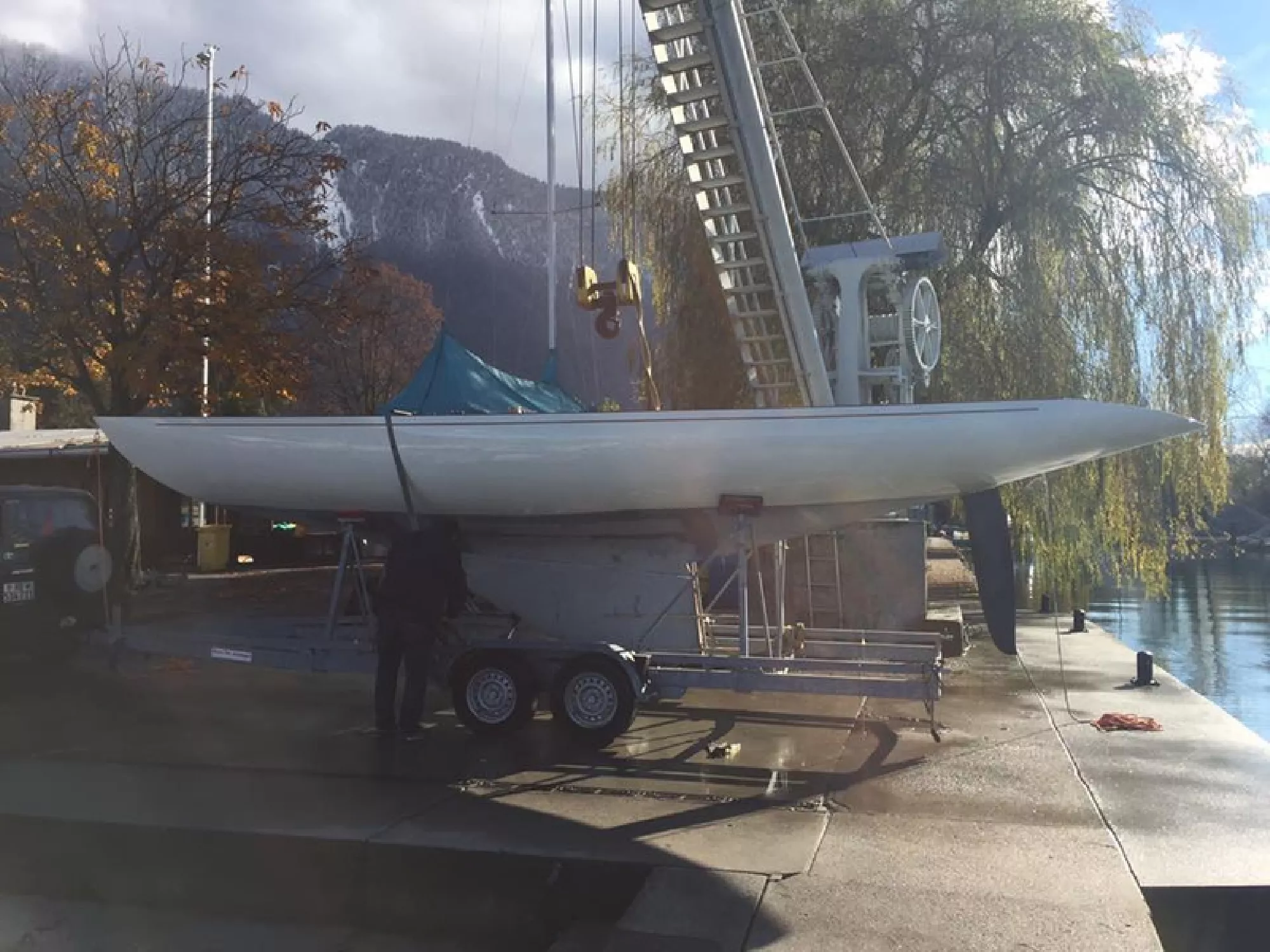 SUI 78 in Villeneuve (SUI) : After total refit (2016)
(credits : Bruno Engel)
Added by marchand alain
on 2016-11-18
Photo Gallery (20)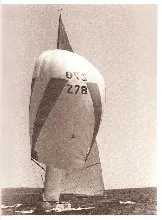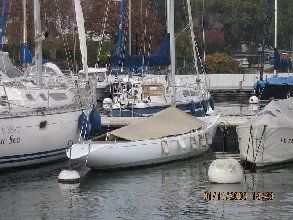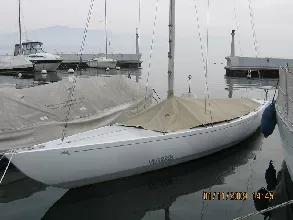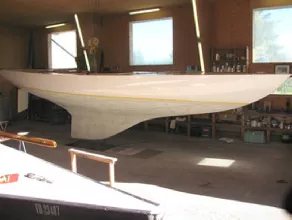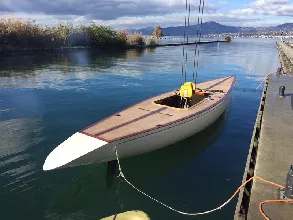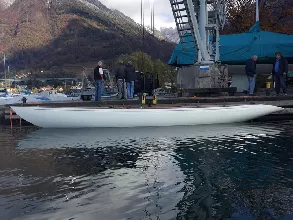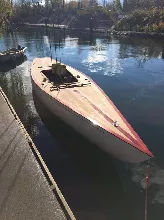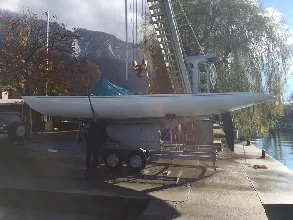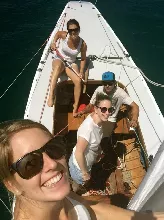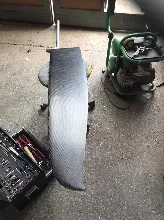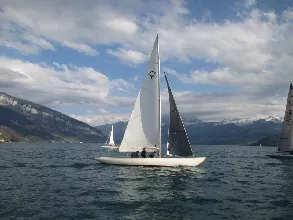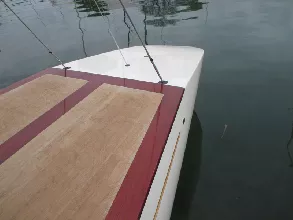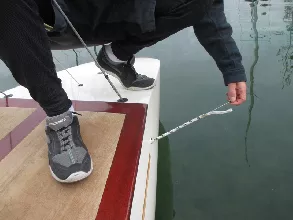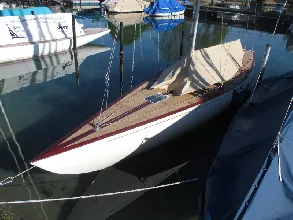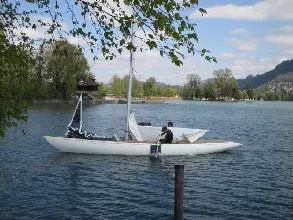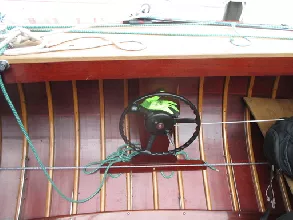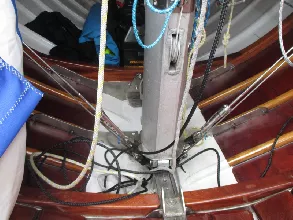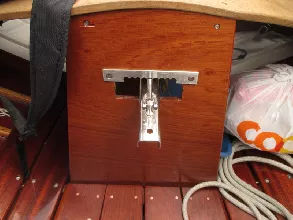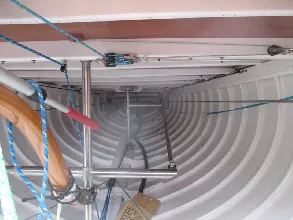 Notes (2)
Owner
18-11-2016
Last informations from actual owner, Bruno Engel, SUI 078: transom deck shape changed, new carbon rudder, trim tab in progress at the yard. She will be racing in 2017 in the class. Harbor: Villeneuve, Switzerland.
Owner
18-11-2016
Bruno Engel (boatbuilder in Villeneuve SUI, Ygor Yachting) is the owner from 2015 or before (to check) and did a general refit of SUI 078 in 2016. New teak deck and new rudder (tbc)
Document library (1)
Document
Size
By / When
594 Kb
594 Kb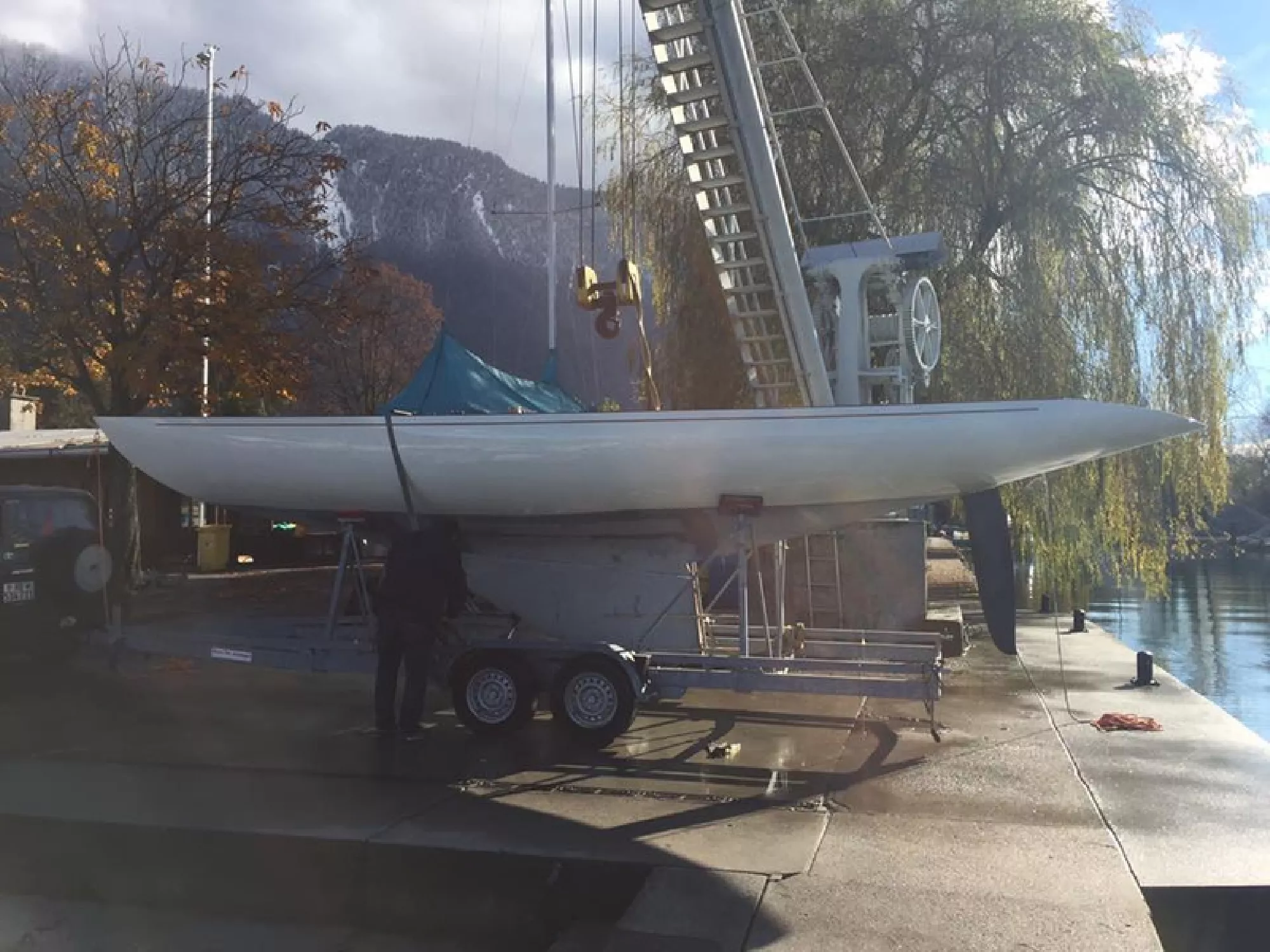 SUI 78 in Villeneuve (SUI) : After total refit (2016)
(credits : Bruno Engel)
Added by marchand alain on 2016-11-18
Ownership history (7)
Sail#
Name
Owner
SUI-78
"Odysée II"
SUI-78
"Sun"
SUI-78
"Ariane VI"
SUI-78
"Cadence"
SUI-78
"Ondée"
SUI-78
"Egeon"
SUI-78
"Belphegor"
Results History (0)
Links Library (0)