Boat details
(n°313)
Boat details
(n°313)
DEN-12
Essentials
Designer
Alfred Edward "Bill" Luders Jr. (USA)
Builder
Asker Borsholmen, Börsholmens Båtvarf (NOR)
Material
Mahogany on ash frames
1st certificate issued
01-01-1966
Original boat name
Web IV
Original country
NOR
Original sail number
12
Current location
Danmarks Museum før Lystsejlads, Svendborg (DEN)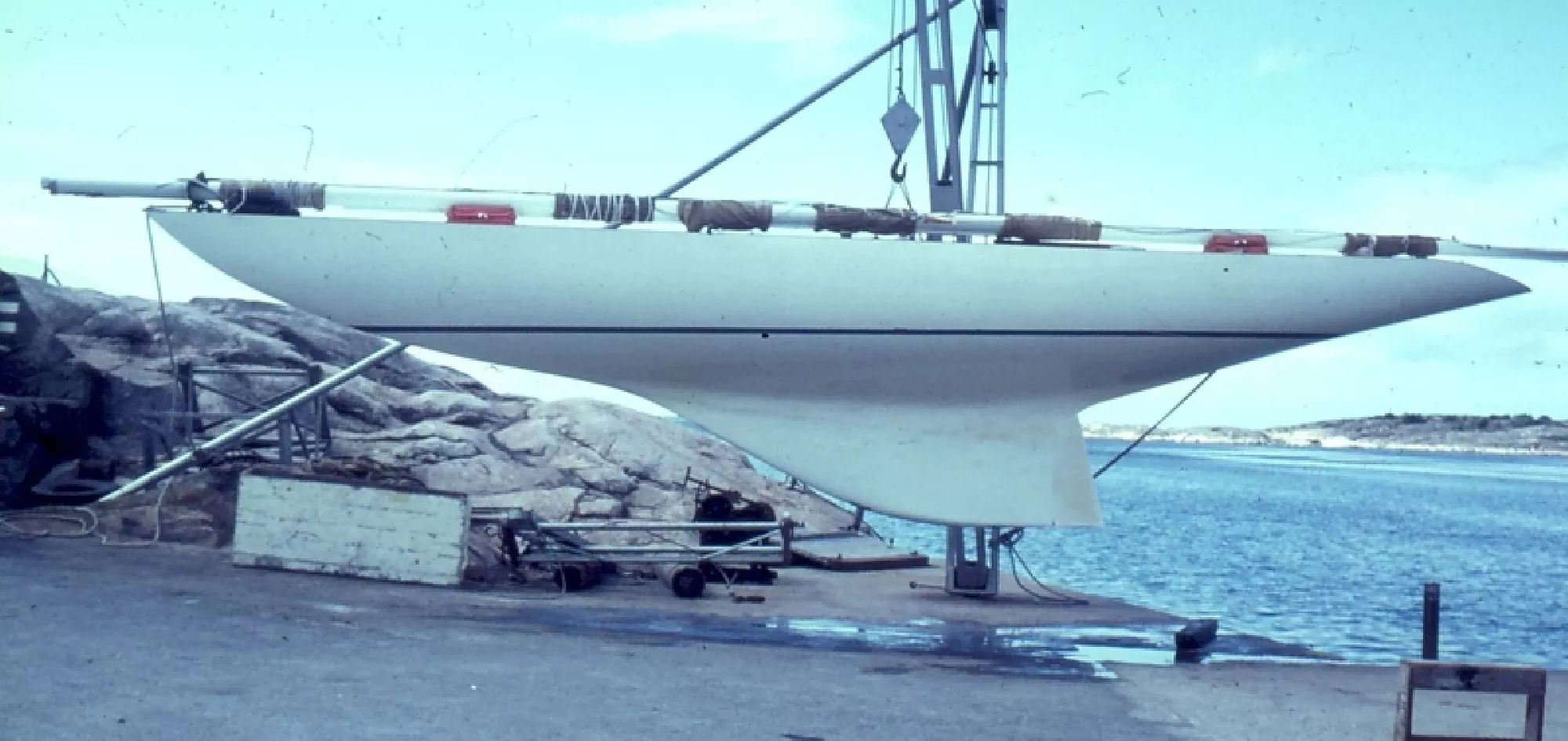 5.5 D-12 "Web IV" - Profile : Side View
(credits : Carl-Christian Lassen)
Added by Kaspar Stubenrauch
on 2016-04-10
Photo Gallery (3)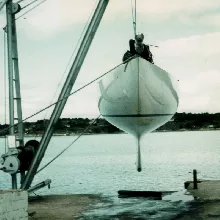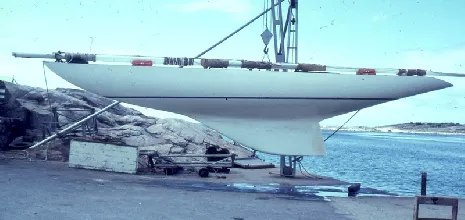 Notes (3)
1966
09-07-2015
We also sailed in 1966 in Horten and Hankø, and with KDY 100 years regatta north of Copenhagen
Web IV D-12
19-03-2014
Web IV was the last 5.5 metre of William Eldred Berntsen. The boat was built to participate the KDY 100th Anniversary Jubilee Regatta 1966 (Jubilæumsregatta 1966), the fifth World 5.5 Metre Championship sailed in Copenhagen. This regatta proved to be one of the great races in the class history with 47 entries. The world championship was won by Poul Elvström with Web III D-11 and Berntsen was placed 36th in the final standings. Later Berntsen sailed with this boat the Scandinavian Gold Cup 1966 in Hankö, Coppa d'Italia 1967 in Sandhamn (with dnc), first Europe 5.5 Metre Championship 1968 in Neuchatel, Acapulco Olympics 1968 placing 13th and the Scandinavian Gold Cup 1968 in Sandhamn. Berntsen had four Web named boats #1 (1959), #2 (1960), #3 (1964), #4 (1966) and Firklöver D-7 (1952). With Web II he won Silver medal in Rome Olympics 1960. The Scandinavian Gold Cup he sailed six times with no race wins: 1954 (Firklöver), 1956 (Firklöver), 1962 (Web), 1964 (Web III), 1966 (Web IV) and 1968 (Web IV). After 1968 there were no entries in 5.5m international regattas. Web II was sold to the US (#30) 1962 and Web III also went to the US (Jade #71) 1966, now placed in a bar lounge. The first Web is now located in Flensburg Wassersportverein Galwik.
This boat is in the list of Luders designs with #1064 L5.5 #49 (L5.5s totally 72).

D 12
27-01-2009
William Berntsen sailed the boat in Hankö in 1967 and 1968.
Document library (0)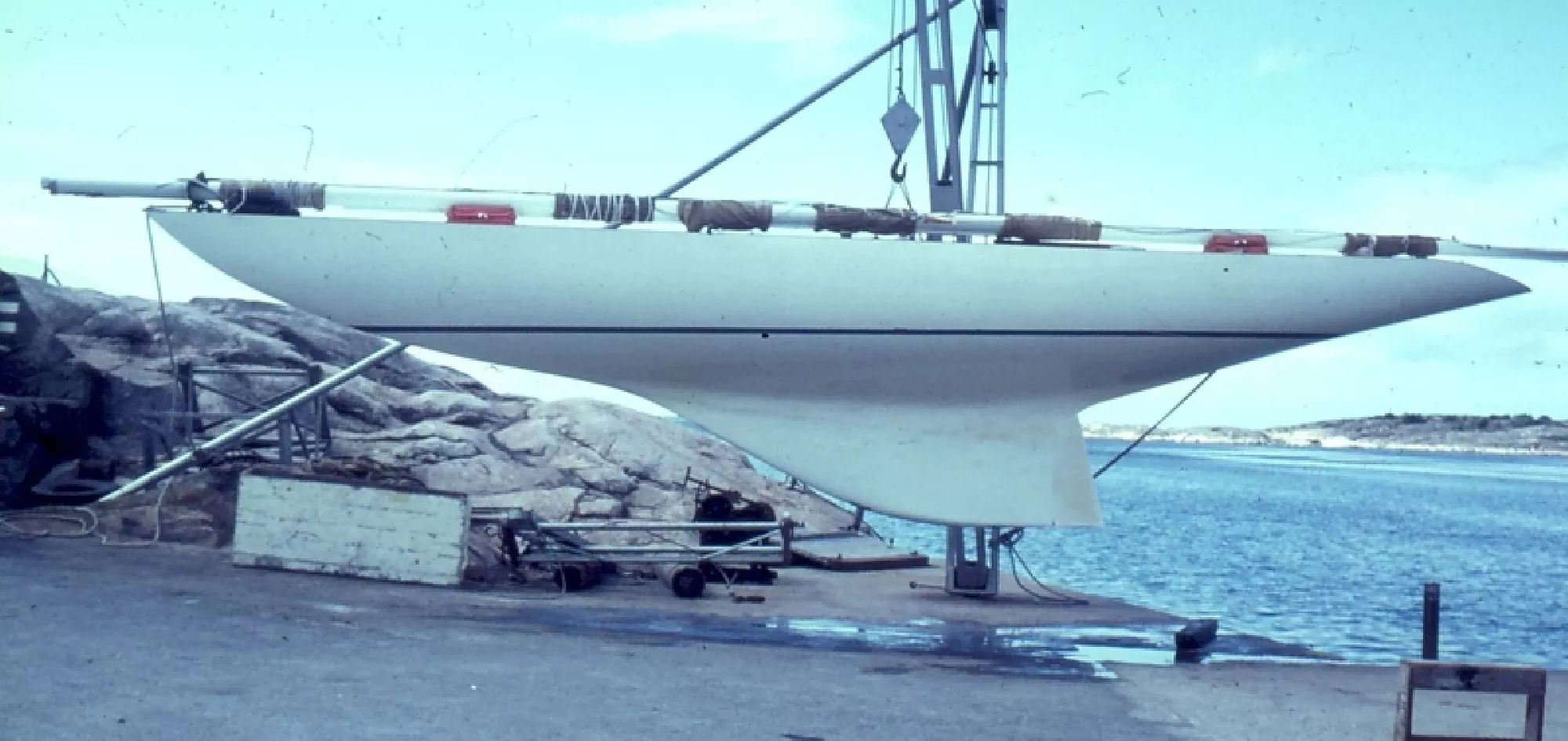 5.5 D-12 "Web IV" - Profile : Side View
(credits : Carl-Christian Lassen)
Added by Kaspar Stubenrauch on 2016-04-10
Ownership history (1)
Sail#
Name
Owner
DEN-12
"Web IV"
Results History (1)
Year
Rank
Race / Location
Skipper
Added by, on
Race :
European Championship /

Location :
Neuchatel
Links Library (1)
19-03-2014
(Web IV is in the collections in this museum in Tåsinge, Denmark)