Boat details
(n°308)
Boat details
(n°308)
SUI-116
Essentials
Designer
Britton Chance Jr. (USA)
Builder
E. Sommerfeld, Bootswerft Edmund Sommerfeld, Wentorf (GER)
Material
Vacuum laminated wood
1st certificate issued
01-07-1976
Original boat name
Artemis VII
Original country
GER
Original sail number
116
Current location
Spiez, Lake of Thun (SUI)
Thunersee : -
(credits : )
Added by Simon Bertholet
on 2011-01-07
Photo Gallery (10)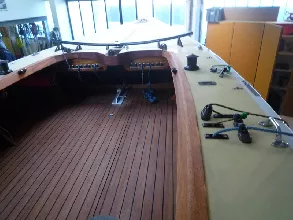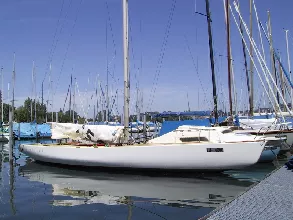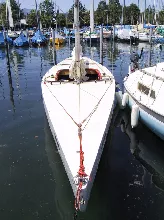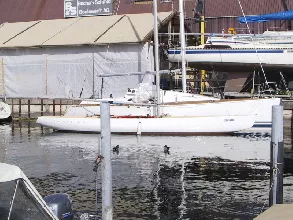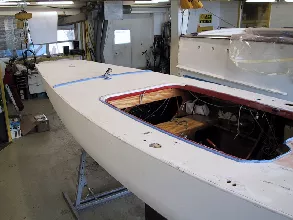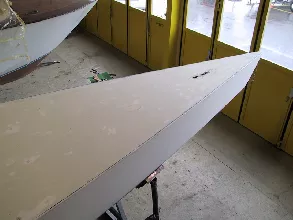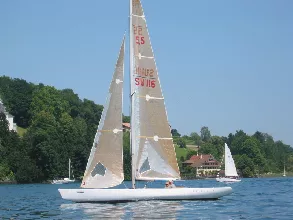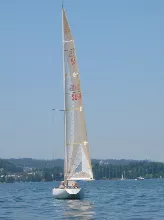 Notes (2)
Edmund Sommerfeld - boatyard location & info
31-05-2020
The enclosed Link is telling the history of the Bootswerft Edmund Sommerfeld, which was located in Wentorf, near Hamburg. The owner was an early specialist in wooden laminated hulls, which he built for other boatyards, for completion. This ranged from small size boats up to an ocean racing yacht of 16m length, for A&R. The 5.5's benefited in the 70's from the project initiated by Thomas Sprecher.
The "Sommerfeld-boats" - A Thomas Sprecher initiative
15-08-2017
These boats are sisterboats to a Britton Chance jr. design: Z-114, Z-116, Z-117, Z-118, Z-121, Z-122 and G-21 which later became Z-127.
The form is told to have been built in Switzerland, carried to company Sommerfeld in Northern Germany, back then reknown specialists for laminated hulls. The boats were delivered and finally the form returned.
Document library (2)
Document
Size
By / When
1.83 Mb
2 Mb
12.53 Mb
13 Mb
Thunersee : -
(credits : )
Added by Simon Bertholet on 2011-01-07
Ownership history (5)
Sail#
Name
Owner
SUI-116
"Artemis VII"
SUI-116
"La Diala II"
SUI-116
"La Diala II"
SUI-116
"La Diala II"
SUI-116
"La Diala II"
Results History (0)
Links Library (1)
31-05-2020
(Historic information on the specialist on laminated hulls)