Boat details
(n°302)
Boat details
(n°302)
AUS-28
Essentials
Designers
Ernest B. Fay
Alfred Edward "Bill" Luders Jr. (USA)
Builder
I.J. Perdriau, Ian J. Perdriau, Sydney (AUS)
Material
Mahogany, double carvel planked
1st certificate issued
01-12-1972
Original boat name
Arunga
Original country
AUS
Original sail number
28
Current location
Åkersberga, Stockholm Skerries (SWE)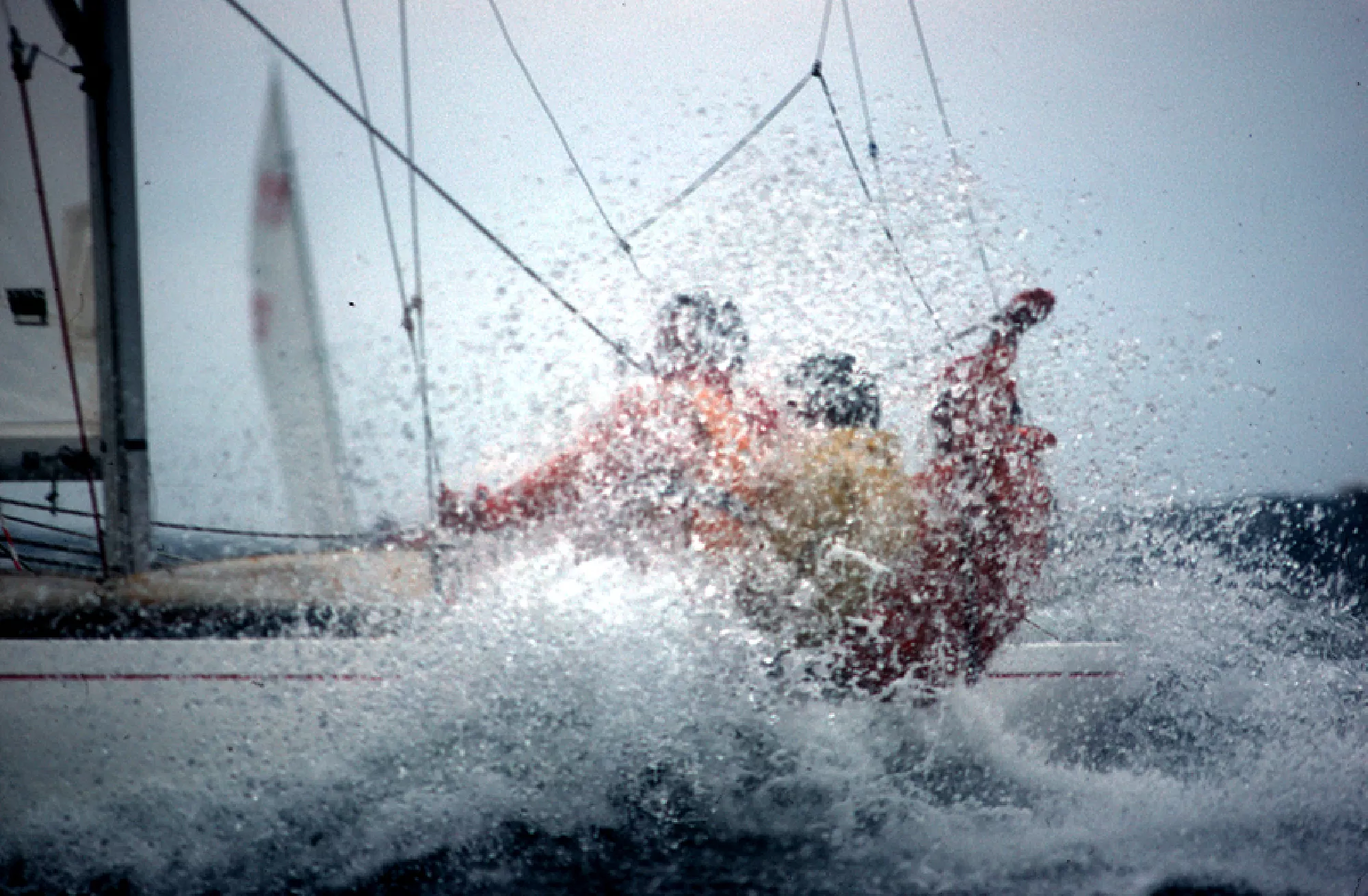 Arunga : SWE 59 Arunga during the world´s in Hankø 1983 where Jens Busch with crew Rickard Sterner (front) and Pontus Frösell (middle) finished second (23 entries).
(credits : Photo and copyright: Dan Ljungsvik Photography.)
Added by Jens Busch
on 2008-04-30
Photo Gallery (25)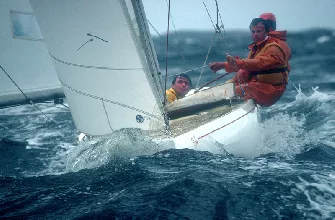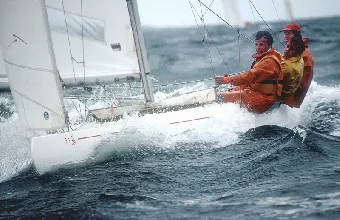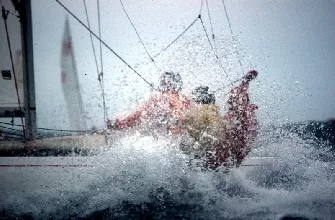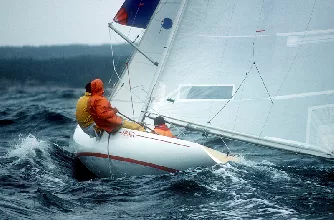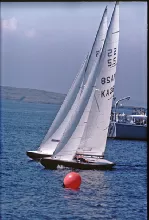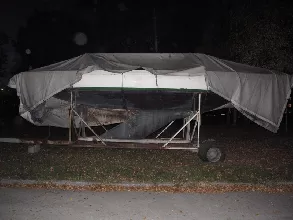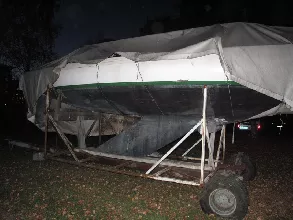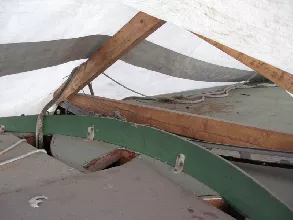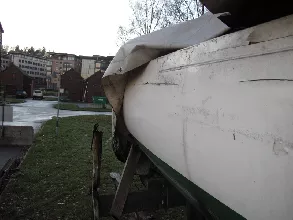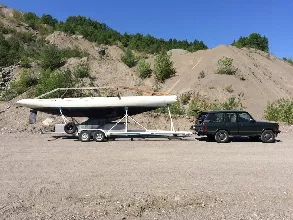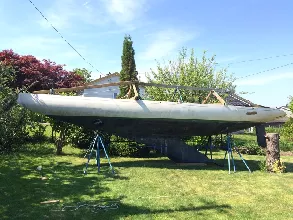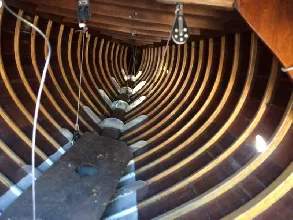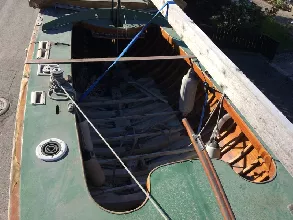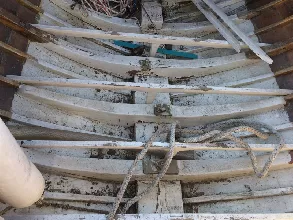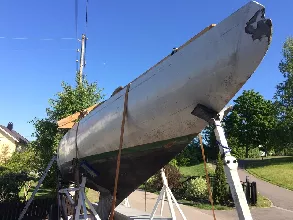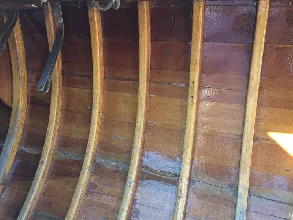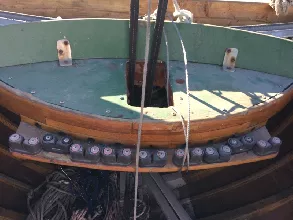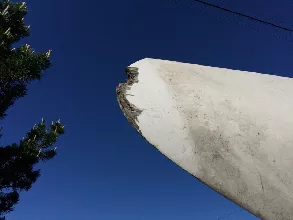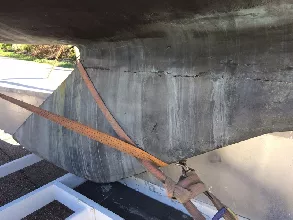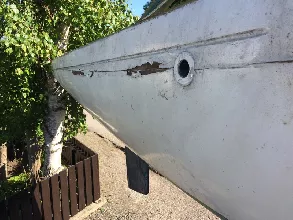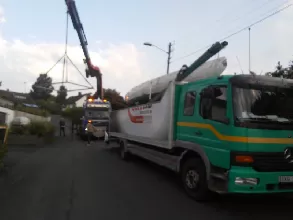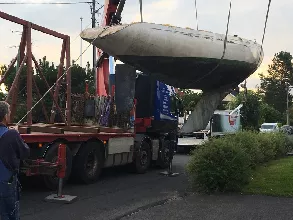 Notes (8)
5.5 NOR 39 "Arunga" - to become SWE 59 again
01-06-2020
Following a crowd funding project, to which many 5.5m sailors from Australia, Europe and North America have generously contributed, the boat is safe and will be picked up, as soon as the border between Norway and Sweden will reopen. Then, a complete renovation will be next, arranged by Mats Nelson.
5.5 NOR 39
21-12-2019
This famous Frank Tolhurst boat (KA 28) is in desperate need for restoration. This will be going far beyond TLC and does require a substantial budget. If the saviour is not found by late European springtime, dismantling & sale of the lead will be the sad consequence.
More info & images: skipper5point5.de
Designer
18-03-2008
All 5.5s with the 'canoe bow' were actually designed by Luders. He did the designs with collaboration with Ernest B. Fay. The idea of the 'canoe bow' might have been Ernie's idea. All canoe bow desings are found in the Luders drawing archives.
More
Document library (1)
Document
Size
By / When
843 Kb
843 Kb
Ownership history (6)
Sail#
Name
Owner
AUS-28
"Arunga"
SWE-59
"Arunga"
SWE-59
"Arunga"
NOR-39
"Arunga"
NOR-39
"Arunga"
SWE-59
"Arunga"
Results History (15)
Year
Rank
Race / Location
Skipper
Added by, on
Links Library (0)