Boat details
(n°298)
Boat details
(n°298)
SWE-1
Essentials
Designer
Arvid Laurin (SWE)
Builder
Oscar Schelin, Kungsörs Båtvarv AB (SWE)
Material
Mahogany, carvel planked
1st certificate issued
01-01-1951
Original boat name
Sjöhäxa
Original country
SWE
Original sail number
1
Current location
Collingwood, Georgian Bay, Lake Huron, Ontario (CAN)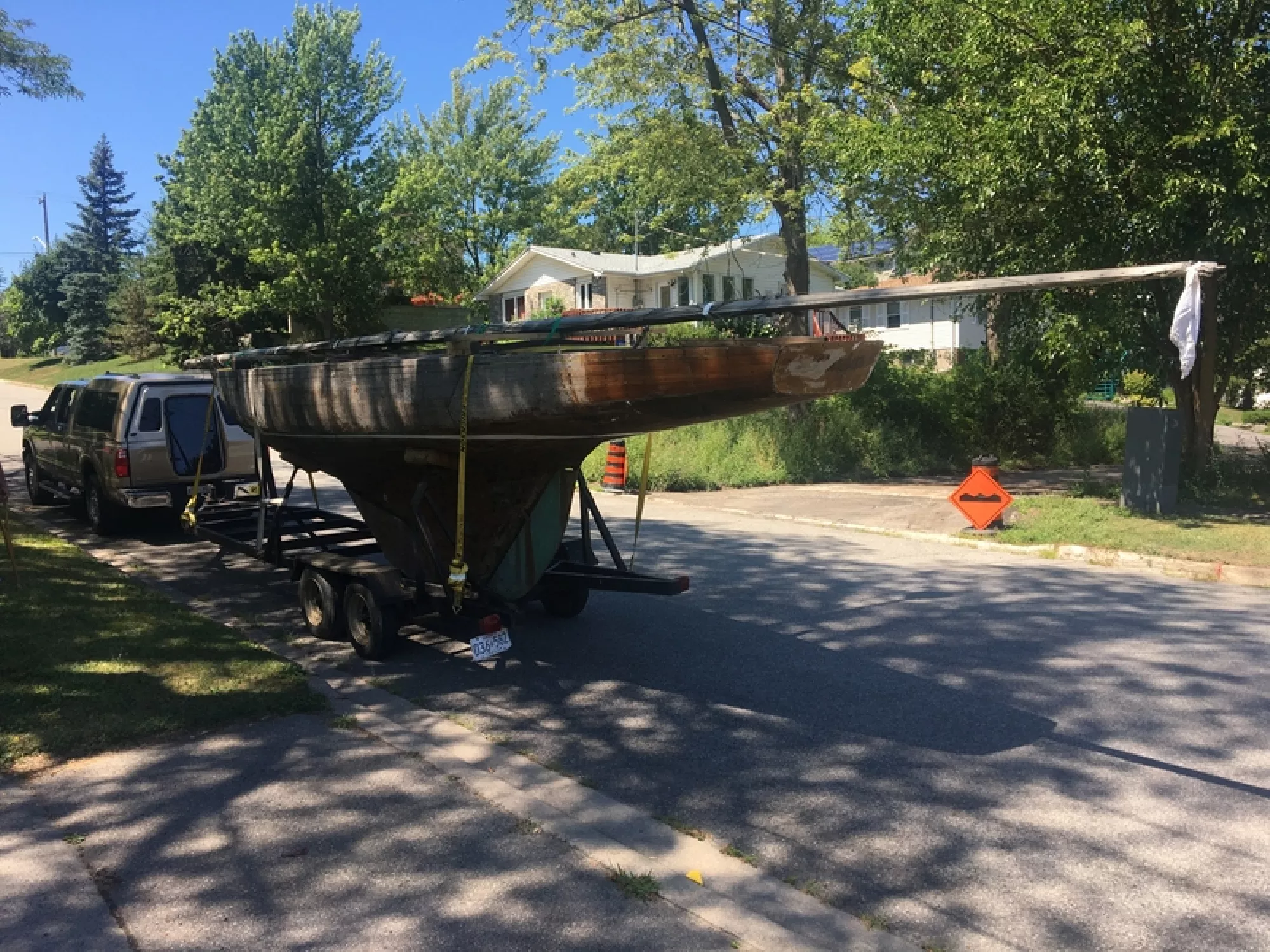 5.5 CAN 4 "Sjöhäxa" - ready to travel : Departure in the Lake Erie region, heading for Collingwood
(credits : K. Nesbitt)
Added by Kaspar Stubenrauch
on 2022-08-08
Photo Gallery (5)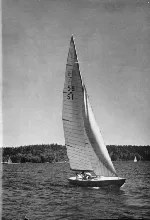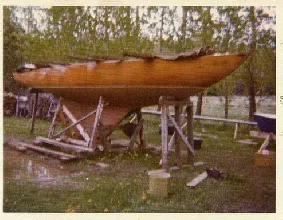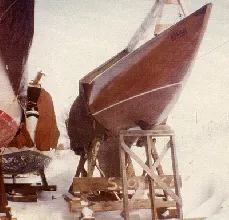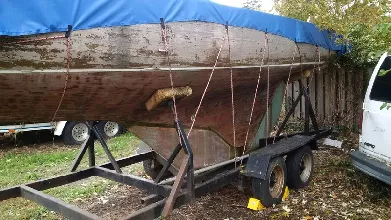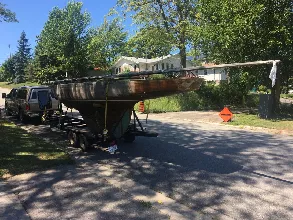 Notes (9)
5.5 CAN 4 "Sjöhäxa" - on her way to restoration
08-08-2022
The boat is on its way to Collingwood, Ontario, Canada, for a full fledged restoration. The 5.5mR sailors on Georgian Bay (Lake Huron) are looking forward to be welcoming the boat in a not too distant future, for racing.
SJOHAXA
02-01-2019
I am now or soon will be the proud owner of SJOHAXA. Currently in a state of disrepair and scheduled for restoration.
5.5 US-2 "Sjöhäxa" - Sold to Canada, which sailnumber ?
28-06-2009
The boat was sold to Canada; George Cuthbertson informs, that she was owned by Lou Winters and registered with the Port Credit Yacht Club. Who knows the Canadian sailnumber?
More
Document library (0)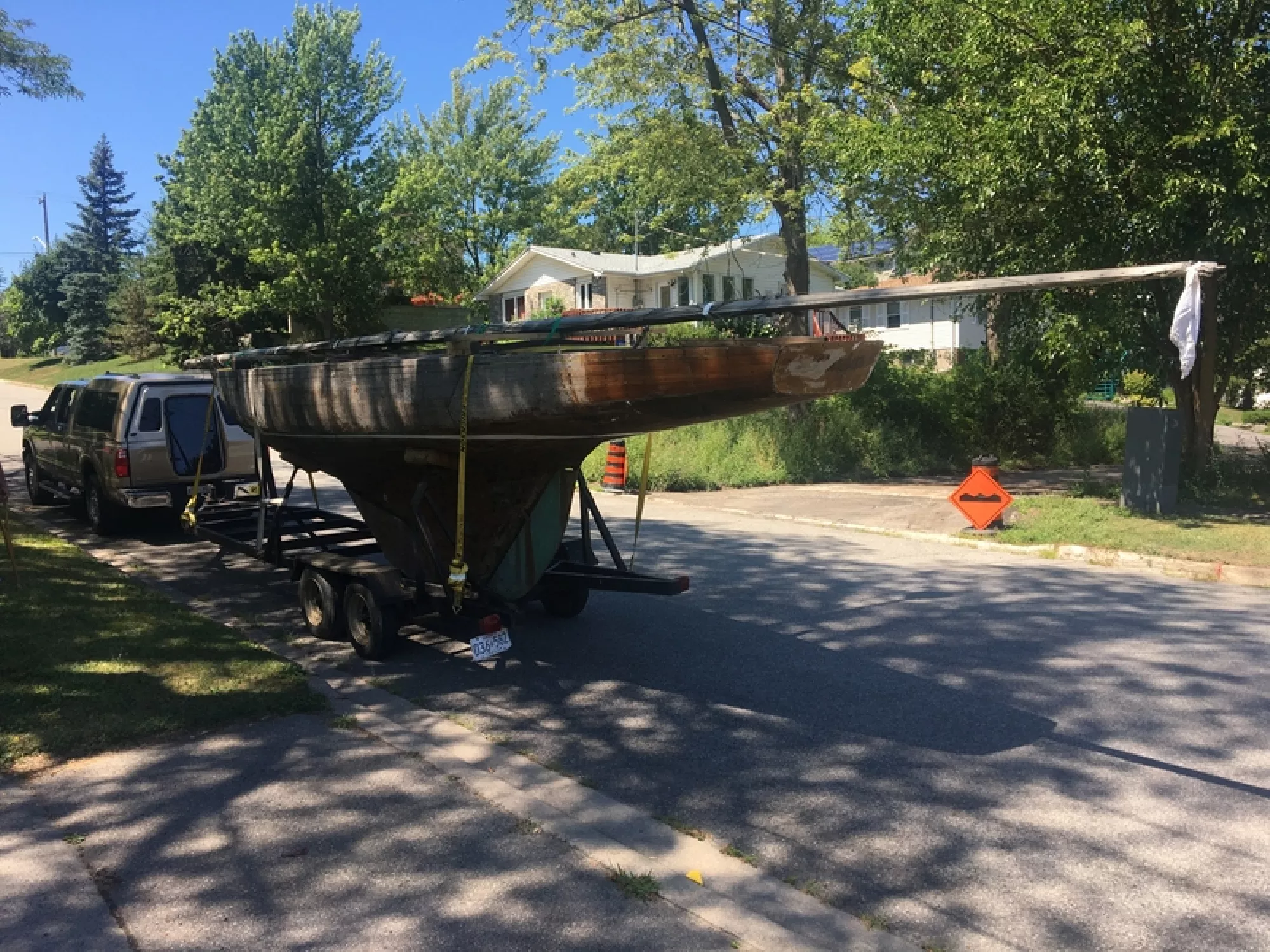 5.5 CAN 4 "Sjöhäxa" - ready to travel : Departure in the Lake Erie region, heading for Collingwood
(credits : K. Nesbitt)
Added by Kaspar Stubenrauch on 2022-08-08
Ownership history (6)
Sail#
Name
Owner
SWE-1
"Sjöhäxa"
POR-1
"Sjöhäxa"
USA-2
"Sjohaxa"
CAN-4b
"Sjöhäxa"
CAN-4b
"Sjöhäxa"
CAN-4b
"Sjöhäxa"
Results History (1)
Year
Rank
Race / Location
Skipper
Added by, on
Race :
Öresundspokalen /

Location :
Öresund
Skipper :
Hjalmar Frisell, KSSS
Links Library (0)