Boat details
(n°285)
Boat details
(n°285)
DEN-11
Essentials
Designer
Einar Ohlson (SWE)
Builder
Oscar Schelin, Kungsörs Båtvarv AB (SWE)
Material
Mahogany, carvel planked
1st certificate issued
01-01-1964
Original boat name
Web III
Original country
SWE
Original sail number
11
Current location
Long Island, Three Mile Harbour, NY (USA)
5.5 USA 71 "Jade" - East Hampton, Long Island : The 1966 World Championship winner boat, prominently placed
(credits : 5.5 Columbia Class)
Added by Kaspar Stubenrauch
on 2017-09-18
Photo Gallery (3)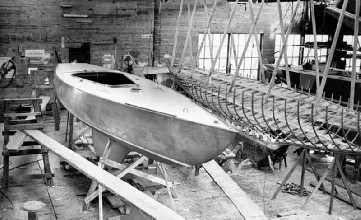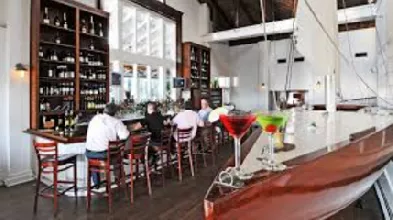 Notes (4)
Jade
09-05-2013
Jade is now preserved indoors (fully rigged, but with a shortened mast) as part of the decor of a bar at East Hampton Point Restaurant, in Three Mile Harbor, NY.
Jade US-71
15-08-2012
Sister boats
31-07-2008
These three boats are not sister boats. Each boat have different construction plans (I have them). Sister boats are identical and made with same plans. Normally Ohlson writes to the plans that only one boat can be built with these drawings.
More
Document library (2)
Document
Size
By / When
web
in "Expert Dinghy and Keelboat racing"1967
115 Kb
115 Kb
47 Kb
47 Kb
Ownership history (4)
Sail#
Name
Owner
DEN-11
"Web III"
DEN-11
"Web III"
USA-71
"Jade"
USA-71
"Jade"
Results History (2)
Year
Rank
Race / Location
Skipper
Added by, on
Links Library (3)