Boat details
(n°281)
Boat details
(n°281)
BAH-14
Essentials
Designer
Iain Murray (AUS)
Builder
Andrew Hudson, Hudson Boat Building, Sydney (AUS)
Material
Glass fiber and polyester
1st certificate issued
22-12-1990
Original boat name
John B VIII
Original country
AUS
Original sail number
14
Current location
Montreux/Clarens, Lake of Geneva (SUI)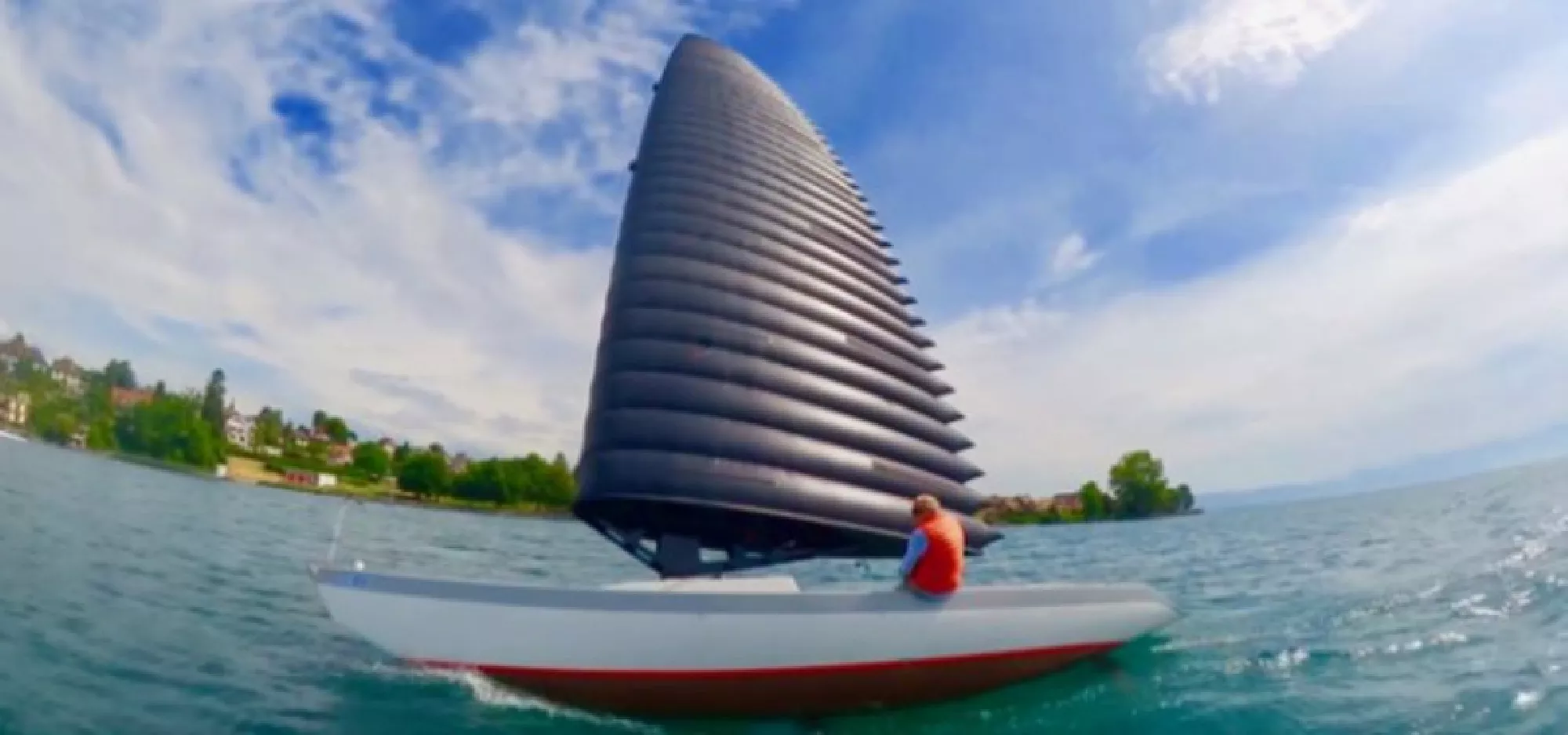 former 5.5 BAH 14 - with a unique inflatable sail : Recently tested on Lake of Geneva
(credits : Segelreporter)
Added by Kaspar Stubenrauch
on 2017-07-13
Photo Gallery (8)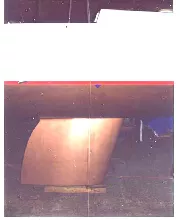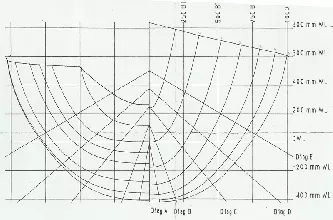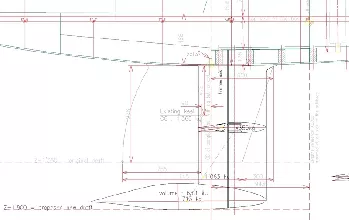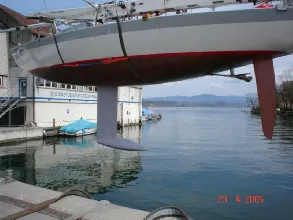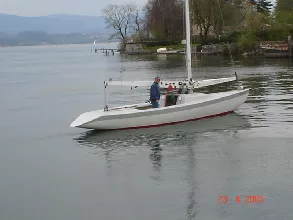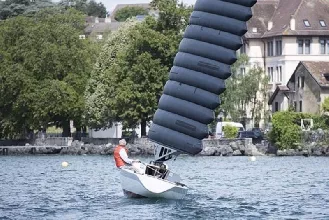 Notes (5)
BAH-014
18-10-2017
New owner from more than ten years (tbc soon) is Mr Peter Taylor how I sailed with. Boat name: Ballerina. Location: Montreux/Clarens SUI
Sail innovation - aboard former 5.5 BAH 14
13-07-2017
In a construction class discussions about new types of sails are an ongoing factor. While Gennakers or Square-top Mains might be talk of town, here comes a real constructive innovation, so far unheard of: Laurent de Kalbermatten, who in 1985 invented the first gliding choote, has been at the head of this new sail, together with professional sailor Edouard Kessi. The resulting easy-to-use wing-sail, comprises a telescopic mast and two air-pressure units, pumping up the sail. And - it works! More details in the enclosed link.
Information kindly provided by Carsten Kemmling, of nautical magazine SEGELREPORTER.
Double personality or double life ?
22-09-2011
NED-015 and -017 where modified in 1990 (following Robert Smolders' source, but following Kaspar Stubenrauch' ones, it would more realistically 1992-1993 ???).
The decks, mast and keels where send to Franklin Eldrige in UK, somewhere around Manchester..
The two original hulls (from Iain Murray & Hudson, AUS.) have been sold to Peter Taylor in Zürich (SUI). Peter transformed them by himself to a new boat using one of the two hulls and fitted her with a cabin, a carbon fiber aerorig (Peter was working at Sauber Formula 1 Team in Hinwil near Zürich), plus during winter 2003-2004 a deeper keel with bulb draft extended to 1.80 m (see pictures attached).
The keel of the picture is not the original one, neither the latest, may be from Josi Steinmayer ?
Anyway, this is obviously no more an official 5.5 within the rating rules. So she will not have a dedicated number in this database. She's sailing in Switzerland with the name "Ballerina" and the sail number "GBR X1" (source: ranking of the Bol d'Or 2006 where Peter finished at the 168th place after more than 26 hours of race... (http://www.boldormirabaud.com/fr-ch/file.cfm/2006.pdf?contentID=325).
During that time, NED 15 and 17 received a new designed hull (by Ian Howlett, we guess ?), wider in the back and a new bulbkeel for NED-017.
The old deck was used.
Long rudder placed
NED-017 had a new, stiffer mast !
NED-015 kept same mast.
With new sails and well handeled they can be fast starting at Bfrt 3 - 4 and up! Then the formula starts to work. A great stable ship with Bfrt 6. Moreover under spinaker.
Sources compiled from: Robert Smolders (14.09.2011), Frits Kruijt (15.09.2011), Peter Taylor (19.09.2011) and Kaspar Stubenrauch (20.06.2011).
More
Document library (1)
Document
Size
By / When
1.36 Mb
1 Mb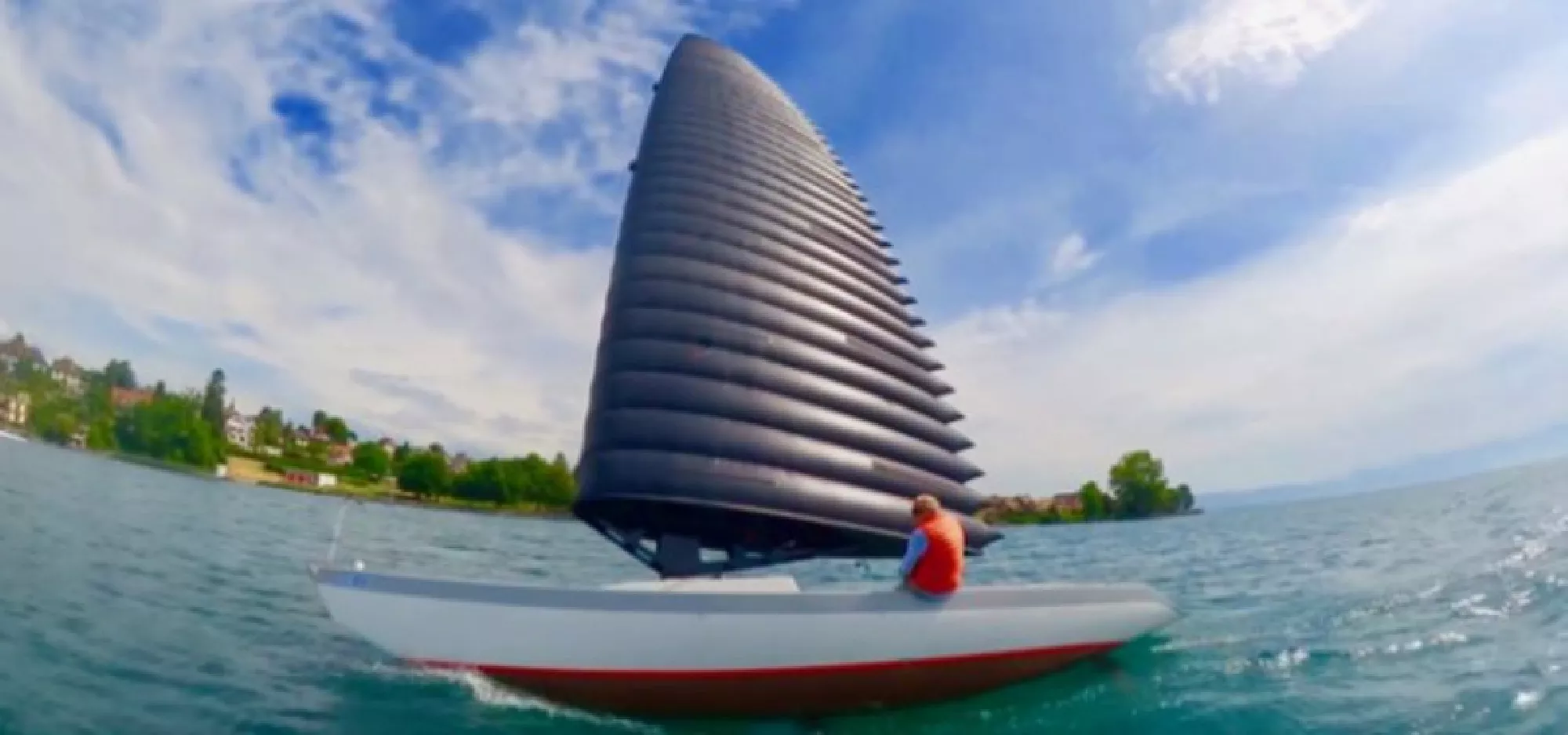 former 5.5 BAH 14 - with a unique inflatable sail : Recently tested on Lake of Geneva
(credits : Segelreporter)
Added by Kaspar Stubenrauch on 2017-07-13
Ownership history (1)
Sail#
Name
Owner
BAH-14
"John B VIII"
Results History (0)
Links Library (3)
13-07-2017
(Having been a test-unit for new sail inventions, here is another one)
18-10-2017
24-10-2018
(Featuring the unique abilities of this innovation - aboard former 5.5 BAH 14)