Boat details
(n°278)
Boat details
(n°278)
AUS-52
Essentials
Designer
Iain Murray (AUS)
Builder
Andrew Hudson, Hudson Boat Building, Sydney (AUS)
Material
Glass fiber and polyester
1st certificate issued
22-12-1990
Original boat name
Arunga X
Original country
AUS
Original sail number
52
Current location
Vaucluse (VYC), Sydney, NSW (AUS)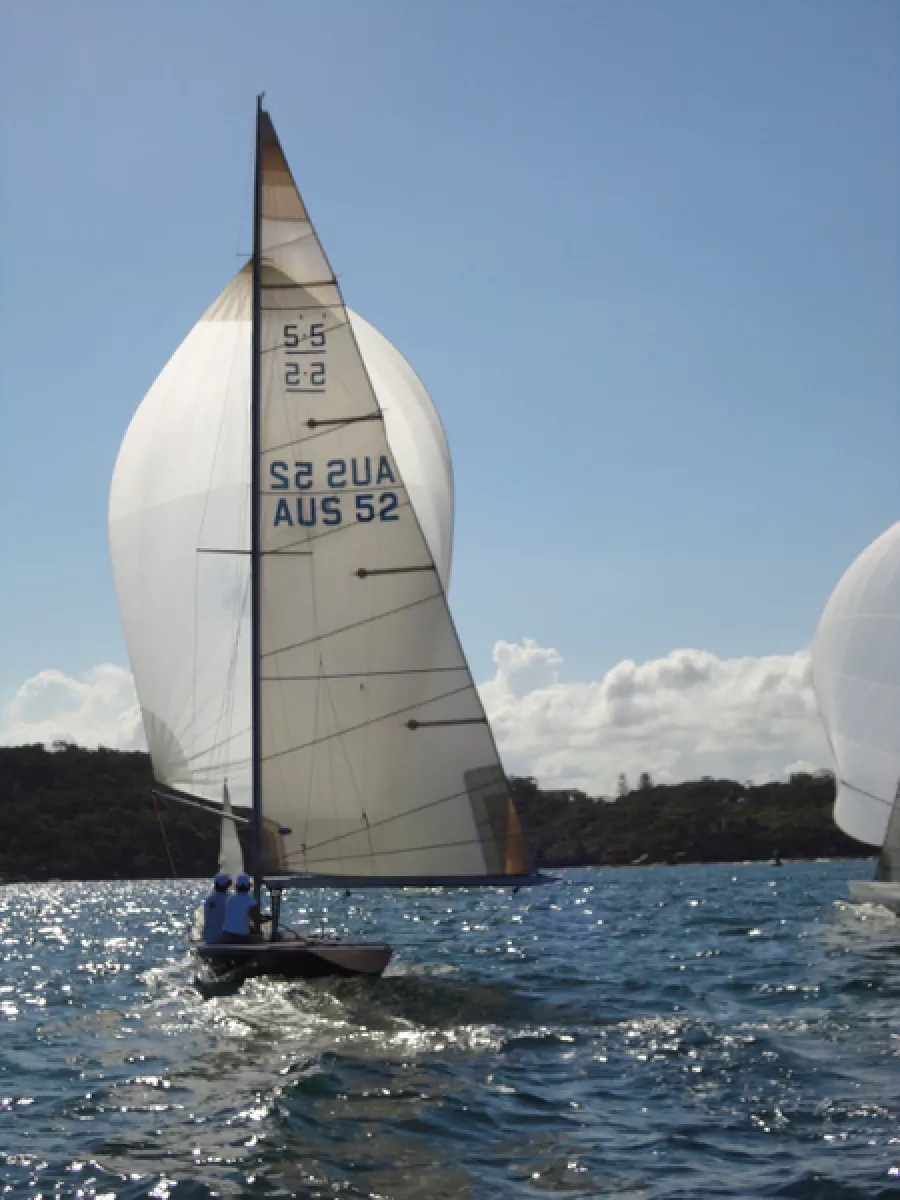 5.5 AUS 52 "Arunga X" - Australian Nationals 2015 : Downwind, in Sydney
(credits : Tannis McDonald)
Added by Kaspar Stubenrauch
on 2015-03-14
Photo Gallery (8)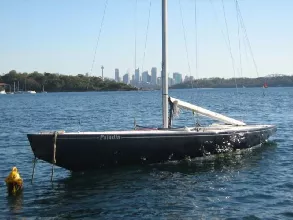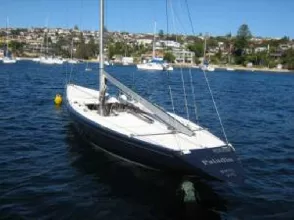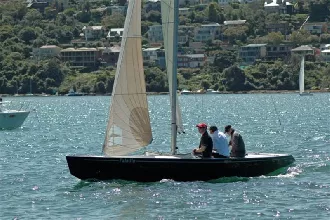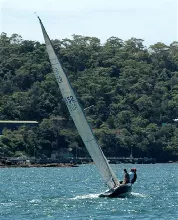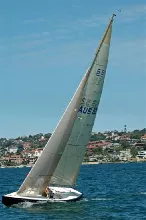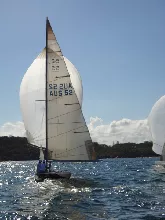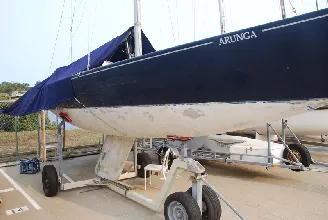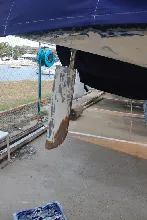 Notes (2)
Note received from Dave De Coster on 12.10.07
22-04-2008
Just a quick update on some of the Aust boats specifically Baragoola
AUS-052 originally Arunga X Frank Tolhurst then called Patricia now called Paladin owned by me
AUS-017 Jubiru now owned by me

First notes and elements (to be refined...)
07-02-2008
This boat is one of the six (?) sister-ships built in a row in Australia off the same mould, I guess between about 1991 to 1992 (?) : AUS-052 "Arunga X" to Franck Tolhurst, AUS-054 "Sic Em Rex" to Colin Ryan, BAH-014 "John B VIII" to Robert Symonette, FIN-037 "Carmen" to Vladimir Marschan, GBR-038 "Salamander IV" to Jonathan Janson and GER-024 "Lovana II" to Hans-Juergen Queisser.
I remember Colin Ryan presenting the project in 1991 at Le Crouesty (FRA) european's. None of the boats were present there yet, but at the worlds 1992 in Nassau, Bahamas, all were participating except FIN-037 "Carmen".
In August 1992, we have been consulted to analyse the design and to propose eventual rooms for performances improvement. Pointed-out troubles were essentially located in the bulbed keel - too much pitching and lower aspect ratio of the fin - and in the excess of flare (very wide beam at deck) which induced shorter and deformed waterlines at heel. Sorry Iain, Bobby asked us to provide a frank and free eye, and this was only our opinion at this time. Other ones to be expressed ?
Document library (0)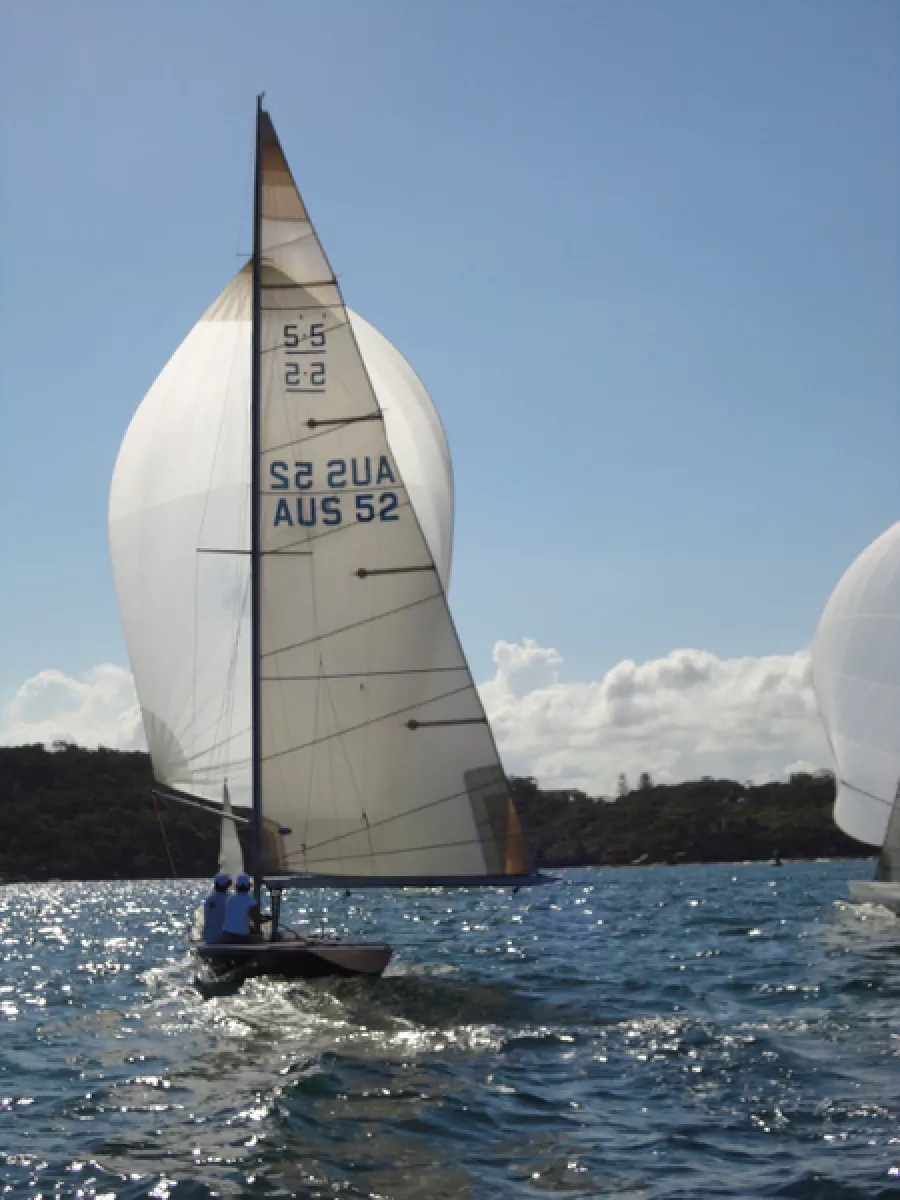 5.5 AUS 52 "Arunga X" - Australian Nationals 2015 : Downwind, in Sydney
(credits : Tannis McDonald)
Added by Kaspar Stubenrauch on 2015-03-14
Ownership history (5)
Sail#
Name
Owner
AUS-52
"Arunga X"
AUS-52
"Paladin"
AUS-52
"Patricia 8"
AUS-52
"Arunga X"
AUS-52
"Arunga X"
Results History (2)
Year
Rank
Race / Location
Skipper
Added by, on
Race :
1994 Australian Championship /

Location :
Sydney, Australia
Skipper :
Iain Murray, Steve Hatch, John Hatch
Race :
Australian National Championship /

Location :
Vaucluse
Links Library (0)