Boat details
(n°277)
Boat details
(n°277)
GBR-38
Essentials
Designer
Iain Murray (AUS)
Builder
Andrew Hudson, Hudson Boat Building, Sydney (AUS)
Material
GRP
1st certificate issued
22-12-1990
Original boat name
Salamander IV
Original country
AUS
Original sail number
38
Current location
Glücksburg (FSC), Flensburg Firth (GER)
5.5 GER 85 "Hamilton" - the rebuilding ... : ... still in progress: the new deck
(credits : Thies-H. Först)
Added by THIES-HENDRIK FÖRST
on 2015-07-11
Photo Gallery (8)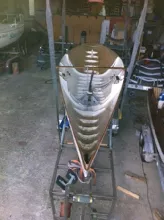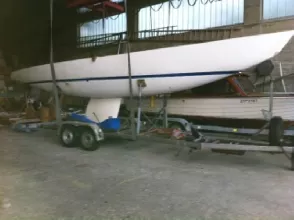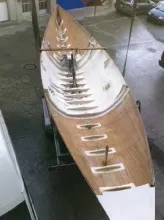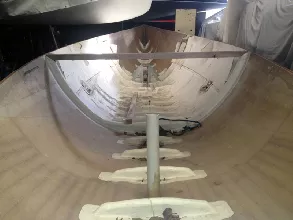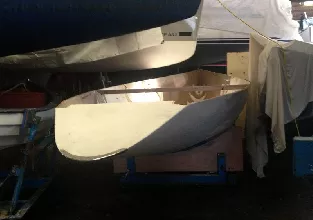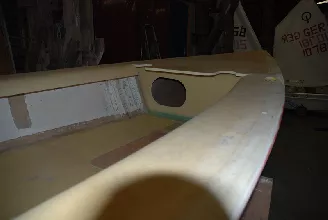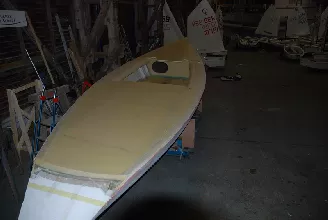 Notes (8)
5.5 GER 85 "Hamilton" - Project in process
21-04-2020
The German Sailing Federation (DSV) has reconfirmed the earlier official issueing of sailnumber GER 85 for this boat and is, together with the German 5.5m Class Association, looking forward to seeing the boat being brought back to racing, in the future.
Out of Class
18-04-2020
This boat seems to be outclassed from the 5.5 register. It is not a five point five any more. How can this boat have a German 5.5m class number? Where is the certificate issued.
5.5 GER 85 "Hamilton" - refit
07-09-2018
And finally , the boat has been taken care of and will be returned to - almost - racing condition. Better still, she will be based in Glücksburg, Flensburg firth, right next to GER 37, one of her sisterboats.
More
Document library (0)
5.5 GER 85 "Hamilton" - the rebuilding ... : ... still in progress: the new deck
(credits : Thies-H. Först)
Added by THIES-HENDRIK FÖRST on 2015-07-11
Ownership history (2)
Sail#
Name
Owner
GBR-38
"Salamander IV"
GER-85
"Hamilton"
Results History (0)
Links Library (0)