Boat details
(n°27)
Boat details
(n°27)
FIN-23
Essentials
Designer
C. Raymond Hunt (USA)
Builder
Oy Vator, Vator Oy AB. Helsinki (FIN)
Material
Mahogany, carvel planked
1st certificate issued
01-01-1961
Original boat name
Chaje
Original country
FIN
Original sail number
23
Current location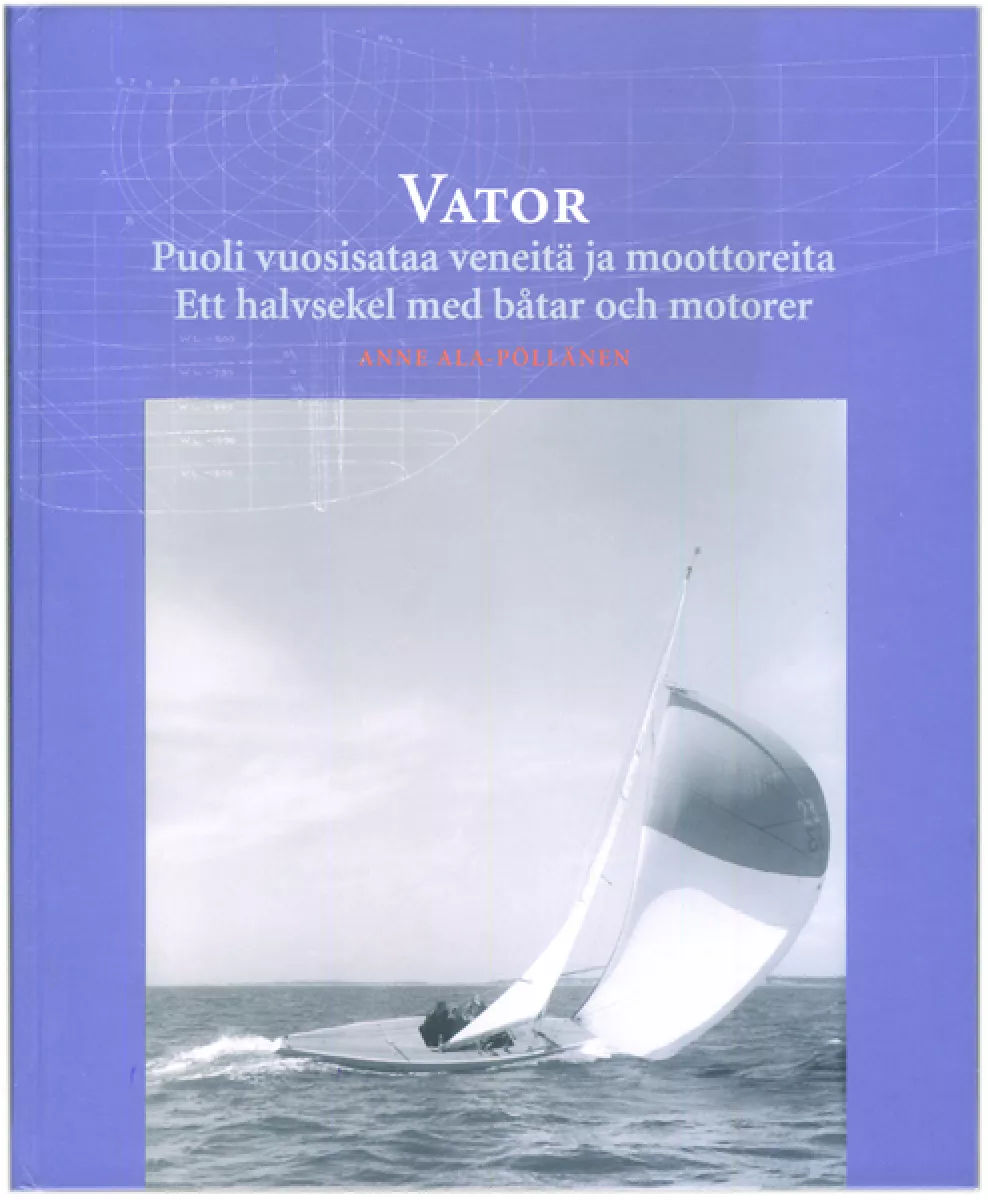 Chaje L-23, Vator book cover : PHoto of Chaje in Poole 1962, cover of Vator history book:"50 years with boats and motors"
(credits : Vator)
Added by Matti Muoniovaara
on 2008-03-19
Photo Gallery (5)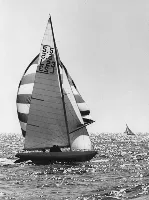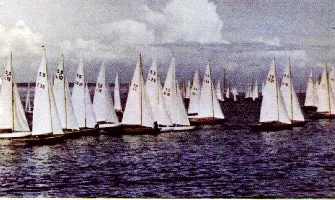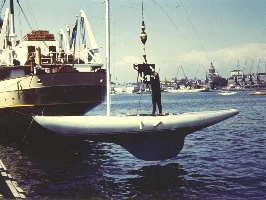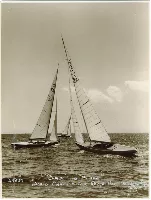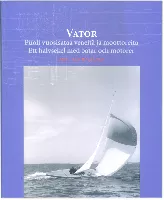 Notes (8)
5.5 CAN 44 - is no longer
08-03-2017
Sad news from Canada: A restoration of CAN 44 was finally not seen as a possible venture. The boat has been cut apart. Gladly the rigg and some equipment will find its way onto other boats, in order to keep those racing.
Saving famous 5.5 L-23
06-02-2017
This historic 5.5mR boat, is awaiting someone to take good care of her. The document section is providing images of the actual status. Yes, lots of work and funds needed. But then again it is the old saying with wooden boats: You never own them, you just take care of them. Who will? Please contact boats5.5class.org
5.5 CAN 44 "Stranger III"
10-11-2012
John Lister reports from Canada: "...Stranger III is currently owned by Don Cameron of London Ontario, where she is under cover and in waiting of a restoration by her owner. Prior to Don acquiring the then Chaje, she had sailed out of RCYC and was owned by John Millen, who also owned Grasshopper (CAN 22) at the same time. Don hopes to have her restored but has not announced a date to see her launched again..."
More
Document library (1)
Document
Size
By / When
1.5 Mb
2 Mb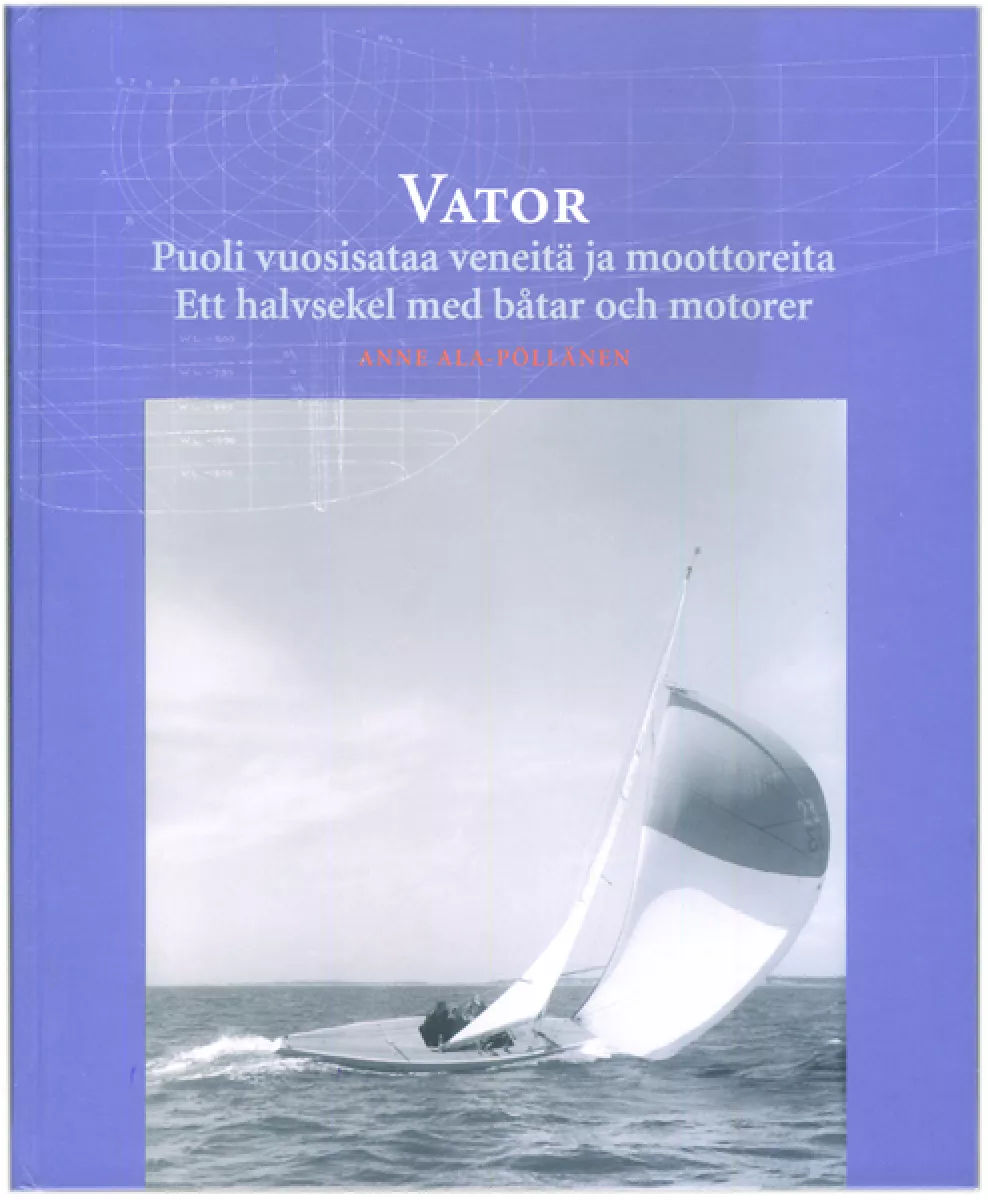 Chaje L-23, Vator book cover : PHoto of Chaje in Poole 1962, cover of Vator history book:"50 years with boats and motors"
(credits : Vator)
Added by Matti Muoniovaara on 2008-03-19
Ownership history (4)
Sail#
Name
Owner
FIN-23
"Chaje"
USA-44
"Chaje"
CAN-44
"Stranger III"
CAN-44
"Stranger 3"
Results History (2)
Year
Rank
Race / Location
Skipper
Added by, on
Race :
1st World Championship /

Location :
Helsinki, Finland
Skipper :
Christian Weber
Race :
2nd World Championship /

Location :
Poole, Great Britain
Links Library (1)
16-10-2007
(The home of Marine photography)