Boat details
(n°263)
Boat details
(n°263)
SUI-103
Essentials
Designers
Carl-Eric Ohlson (SWE)
Einar Ohlson (SWE)
Builder
Louis Plojoux, Corsier-Port, Genève (SUI)
Material
Cedar planks on oak frames, carvel below & diagonal above the waterline, deck in plywood
1st certificate issued
01-01-1967
Original boat name
Pacha V ?
Original country
SUI
Original sail number
103
Current location
Kappeln, Schlei (GER)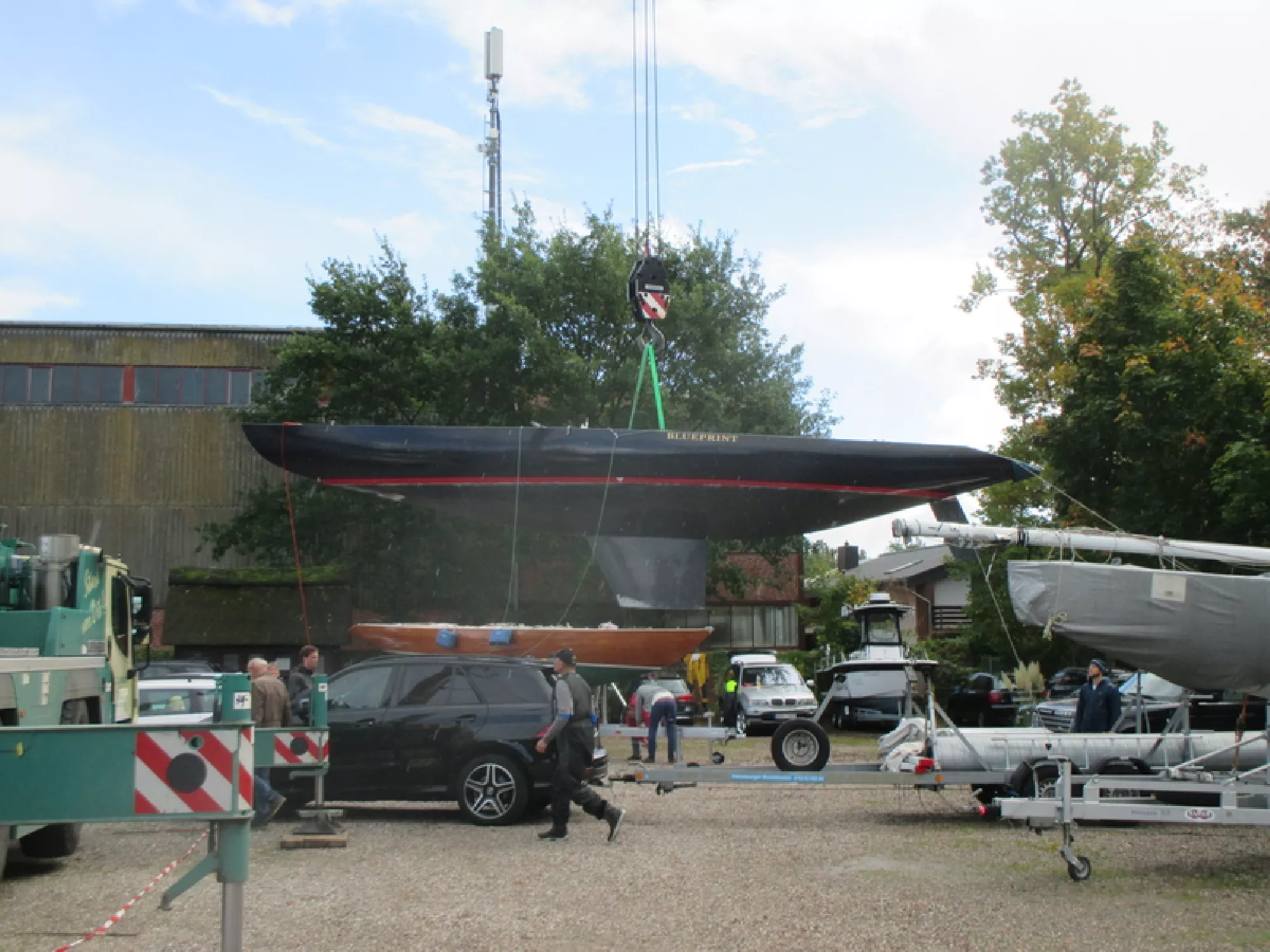 5.5 GER 33 "Blueprint" - in Niendorf : Craning
(credits : Kaspar Stubenrauch)
Added by Kaspar Stubenrauch
on 2017-10-03
Photo Gallery (8)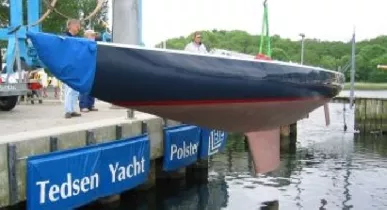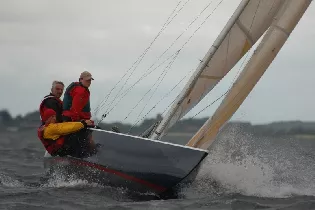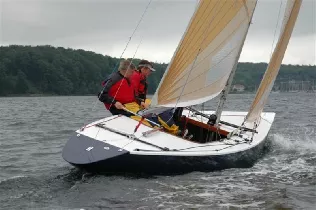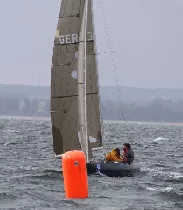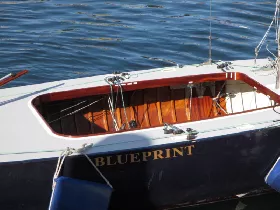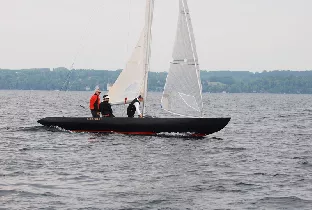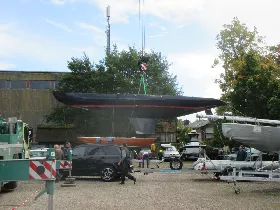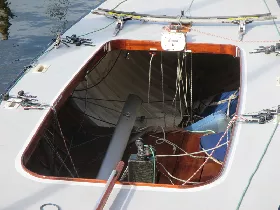 Notes (3)
Design features
01-09-2008
Blueprint's design is very close to Malloh Ru (FRA-40, ex-SUI 88 Toucan VIII). Though Blueprint's keel was changed in the 1980's she already had a separate rudder like Malloh Ru has. The designs of both boats look very similar, not unexpected as their initial certificates are from very similar dates (1967 and 1968).
Material
01-09-2008
Frames oak, planks in cedar, carveel below the water-line, diagonally planked above the water -line. Deck in plywood.
Incomplete 2nd owner
01-09-2008
Correct name: Birbaum & Jaquet, Poully/CH
Document library (1)
Document
Size
By / When
1.07 Mb
1 Mb
Ownership history (4)
Sail#
Name
Owner
SUI-103
"Pacha V"
SUI-103
"Squale"
SUI-103
"Pacha V"
GER-33
"Blueprint"
Results History (20)
Year
Rank
Race / Location
Skipper
Added by, on
Links Library (2)