Boat details
(n°259)
Boat details
(n°259)
SWE-10
Essentials
Designer
Arvid Laurin (SWE)
Builder
Oscar Schelin, Kungsörs Båtvarv AB (SWE)
Material
Mahogany, carvel planked
1st certificate issued
01-01-1951
Original boat name
Rush IV
Original country
SWE
Original sail number
10
Current location
5.5 S 10 : "Rush IV"
(credits : Kungsör Batvarv)
Added by Kaspar Stubenrauch
on 2008-02-03
Photo Gallery (3)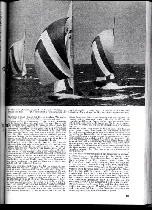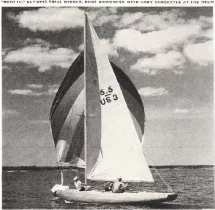 Notes (2)
5.5 USA 3 - Boat search
02-05-2023
Last location known: 1978, Pine Orchard, CT. Who has info on her current location?
5.5 US-3 "Rush IV" - 1956 Melbourne
16-01-2017
Charles Perry has provided the participant list of the Australian Yachting Federation, reconfirming "Rush IV" to have reached 4th place, with V.F. Sheronas at the helm and Crew F.B. Schoettle jr. & R. Stinson, reserve man J. Bryant.
Document library (0)
5.5 S 10 : "Rush IV"
(credits : Kungsör Batvarv)
Added by Kaspar Stubenrauch on 2008-02-03
Ownership history (2)
Sail#
Name
Owner
SWE-10
"Rush IV"
USA-3
"Rush IV"
Results History (1)
Year
Rank
Race / Location
Skipper
Added by, on
Race :
Olympic Games /

Location :
Melbourne
Links Library (1)
16-08-2018
(Reference to Kungsörs Båtvarv AB)