Boat details
(n°249)
Boat details
(n°249)
SUI-47
Essentials
Designer
Henri Copponex (SUI)
Builder
Louis Plojoux, Corsier-Port, Genève (SUI)
Material
Cedar, Mahogany, carvel planked on acacia ribs
1st certificate issued
01-01-1962
Original boat name
Ballerina V
Original country
SUI
Original sail number
47
Current location
Kudelstaart, Westeinderplassen (NED)
"Ballerina" - former Z-47 : Renovated, featuring again her race cockpit
(credits : Jaap van der Weijden)
Added by Kaspar Stubenrauch
on 2013-06-17
Photo Gallery (6)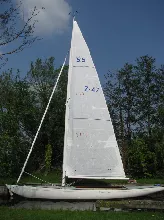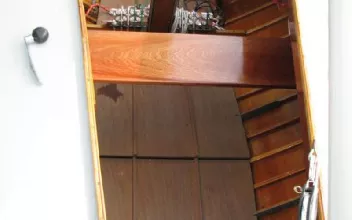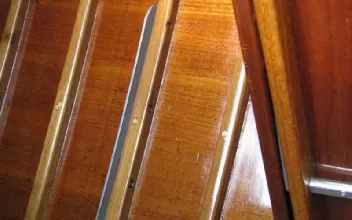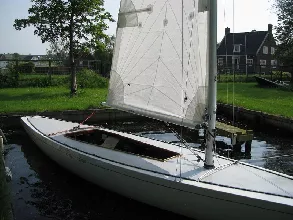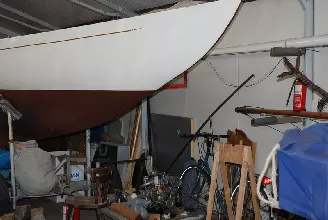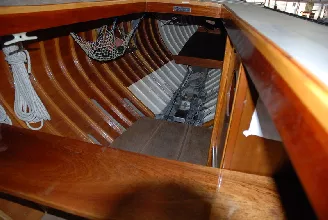 Notes (1)
Design details
29-06-2008
Five specific drawings are consultable at le Musée du Léman (see link on home page) where the archives of Henri Copponex are conserved. Reference numbers are : HC030, HC052, HC053 (dated August 1961), HC120 (dated Oct. 1961) and HC065 (dated 11.11.1963).
Boat's classification done by bureau Veritas n°900'189 dated 20.02.62.
One of the measurement made by Oskar Weber in Spiez (lake of Thun), 05.?.66.
Another swiss measurement made in 13.01.1967 for the new ownership of H.F. Leu.


Document library (2)
Document
Size
By / When
666 Kb
666 Kb
49 Kb
49 Kb
"Ballerina" - former Z-47 : Renovated, featuring again her race cockpit
(credits : Jaap van der Weijden)
Added by Kaspar Stubenrauch on 2013-06-17
Ownership history (5)
Sail#
Name
Owner
SUI-47
"Ballerina V"
SUI-47
"?"
SUI-47
"?"
NED-32
"Ballerina"
NED-32
"Ballerina"
Results History (0)
Links Library (0)