Boat details
(n°245)
Boat details
(n°245)
GER-31
Essentials
Designer
Willi Lehmann (GO_)
Builder
Willi Lehmann, Yacht- und Bootswerft Gebr. Lehmann, Woltersdorf (GO_)
Material
Mahogany, strip planking, laminated
1st certificate issued
01-01-1966
Original boat name
Kobold XXI
Original country
GO_
Original sail number
31
Current location
Bekmünde, Stör (GER)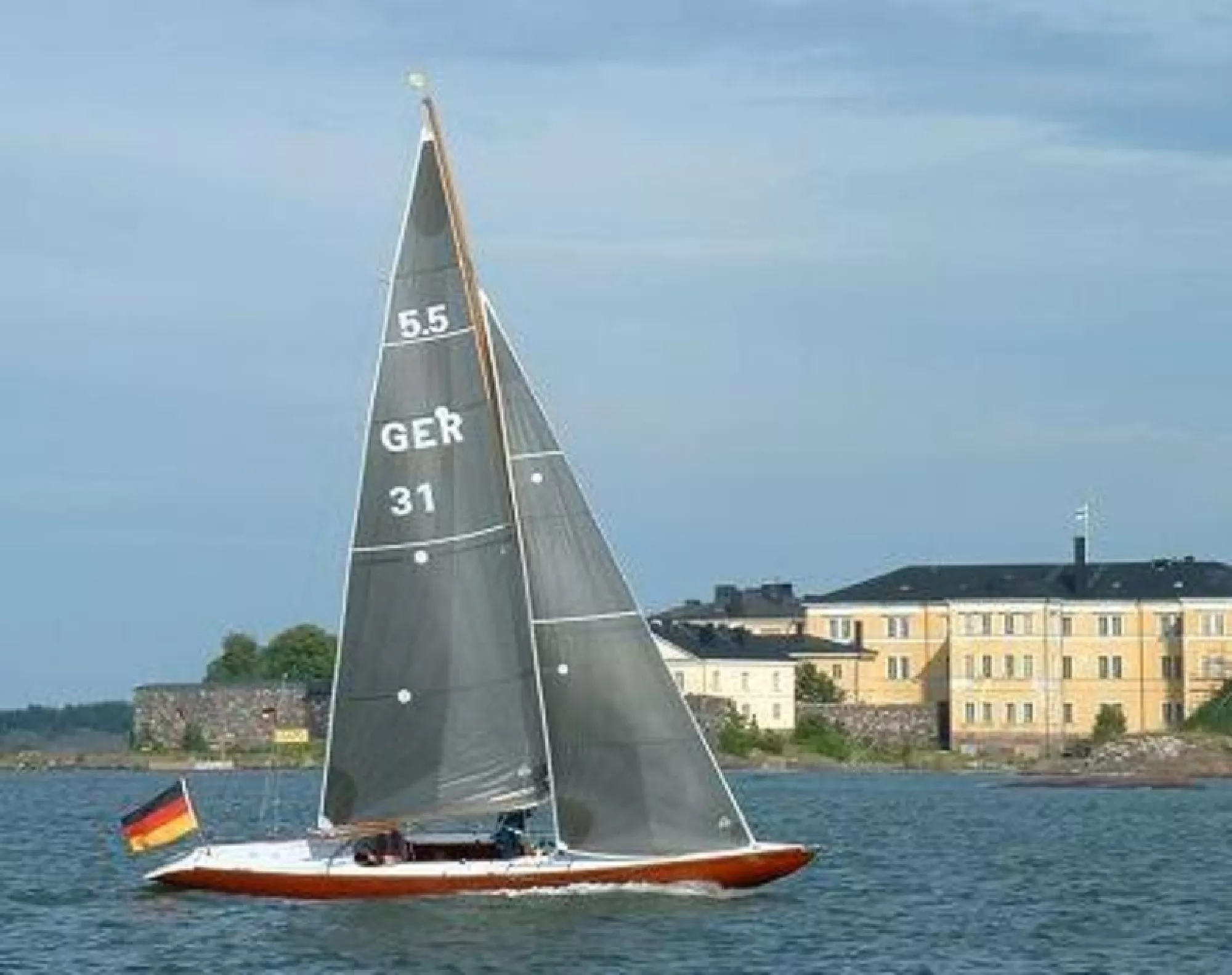 5.5 GER 31 "Aero" : Sailing in Helsinki
(credits : )
Added by Kaspar Stubenrauch
on 2008-02-03
Photo Gallery (8)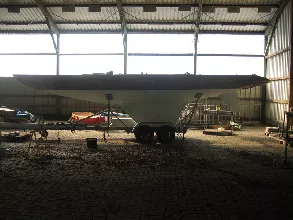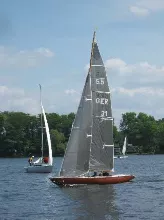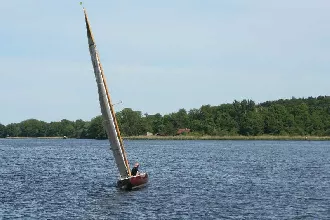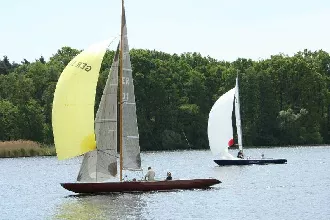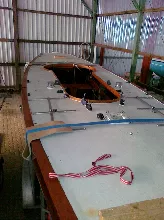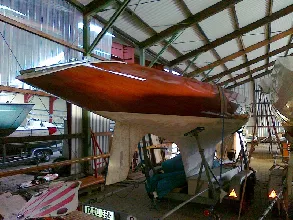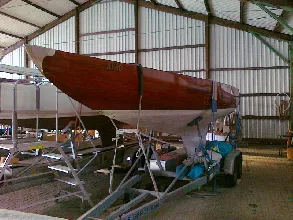 Notes (2)
Kobold XXI°
08-03-2008
I am Etchells sailor and I know the history of the boat in the races (Kiel and Travemunde).
I am very glad to know Kobold XXI° to sail still. I have find it for many years, I suspected Kobold XXI° was measured as 5.5.
I think is interest for all to see detailed pictures of the boat (hull,keel,rudder). If the owner consents. Friends, I woulk like to discuss with you about the boat. Good wind
Andrea
The prototype
03-02-2008
This boat has a unique history, as she was originally built as a contender to become the new 3-man keelboat for the 1972 Olympics.
Constructed and built by Willy Lehmann (East Germany) for the President of the German Sailing Federation (DSV, West Germany) "Kobold" was raced in the 1966 + 1967 elimination regattas in Travemünde and Kiel, against boats constructed by Linge, Etchells, Chance jr. and others. After the "Soling" had been chosen, "Kobold" was changed slightly in weight to meet the 5.5m rules and was since then sailed as a 5.5m.
Document library (5)
Document
Size
By / When
924 Kb
924 Kb
862 Kb
862 Kb
857 Kb
857 Kb
826 Kb
826 Kb
860 Kb
860 Kb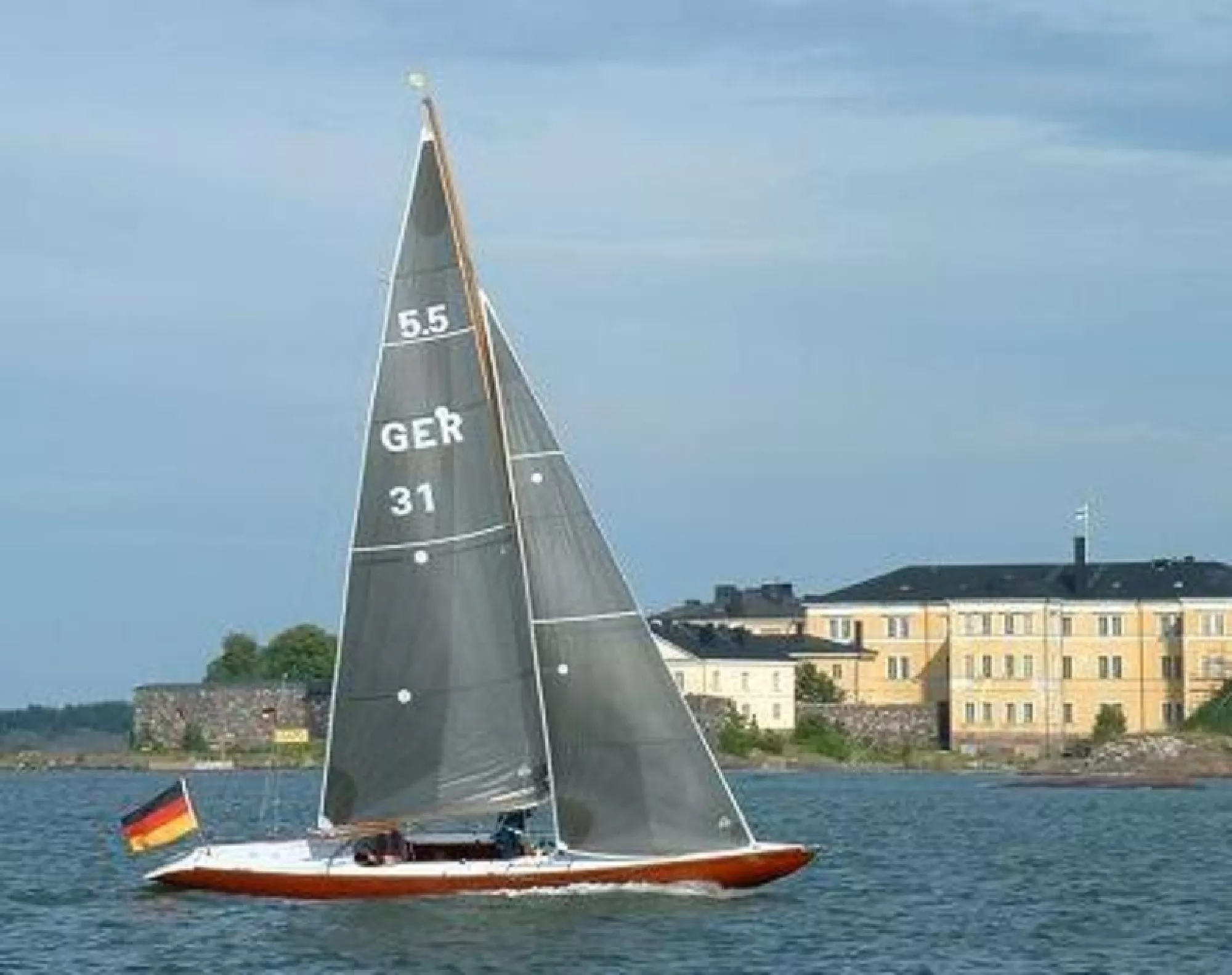 5.5 GER 31 "Aero" : Sailing in Helsinki
(credits : )
Added by Kaspar Stubenrauch on 2008-02-03
Ownership history (3)
Sail#
Name
Owner
GER-31
"Kobold XXI"
GER-31
"Janna"
GER-31
"Aero"
Results History (1)
Year
Rank
Race / Location
Skipper
Added by, on
Race :
Willi Lehmann Preis /

Location :
Langer See, Schmoeckwitz, Berlin
Skipper :
Kaspar Stubenrauch
Links Library (0)