Boat details
(n°241)
Boat details
(n°241)
GO_-10
Essentials
Designer
Willi Lehmann (GO_)
Builder
Willi Lehmann, Yacht- und Bootswerft Gebr. Lehmann, Woltersdorf (GO_)
Material
Mahogany, carvel planked
1st certificate issued
23-04-1963
Original boat name
Hokus Pokus
Original country
GO_
Original sail number
10
Current location
Stralsund, Baltic Sea (GER)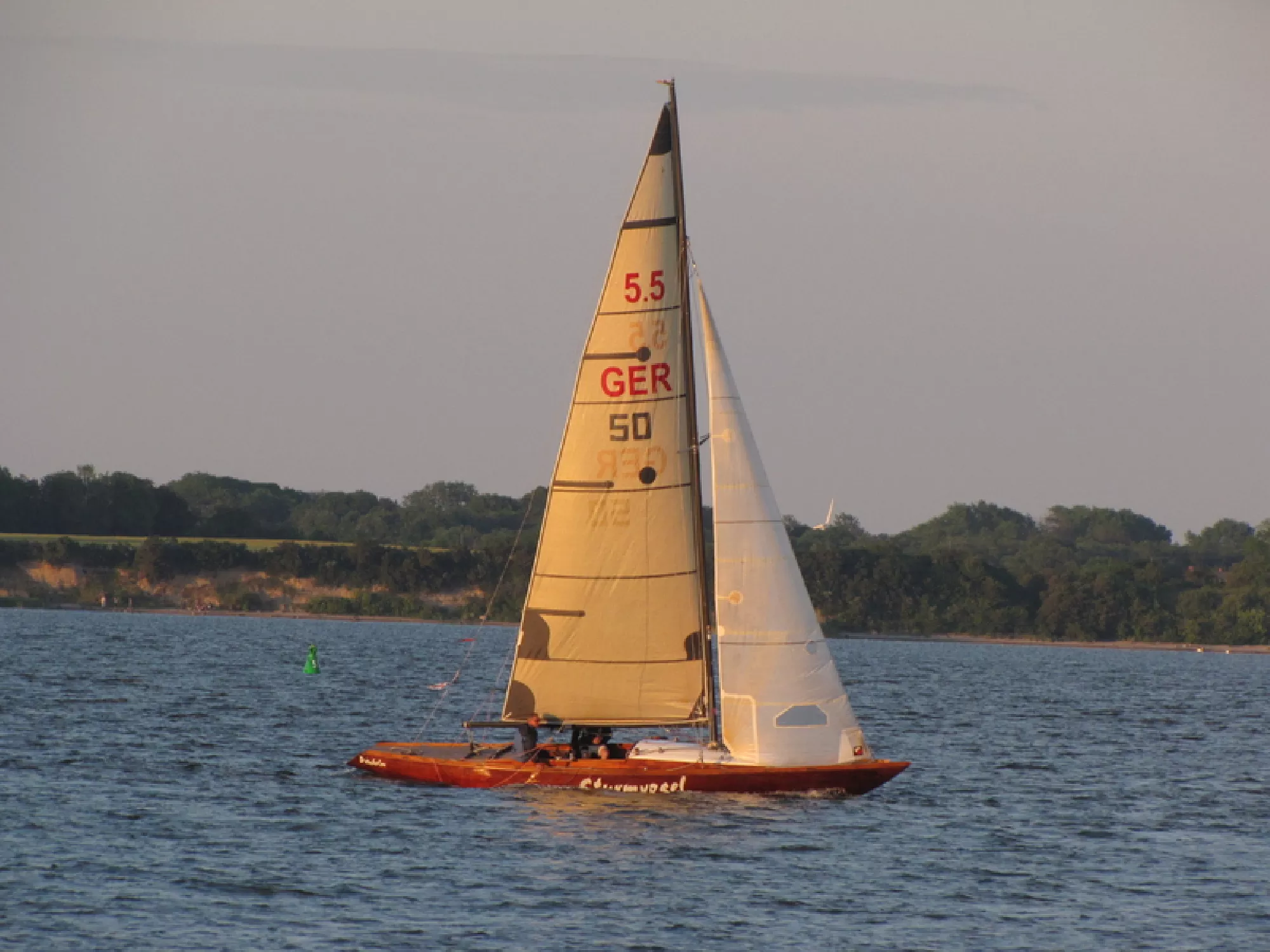 5.5 GER 50 "Sturmvogel" - after racing : Returning to Stralsund
(credits : Elke Petersen)
Added by Kaspar Stubenrauch
on 2018-01-07
Photo Gallery (5)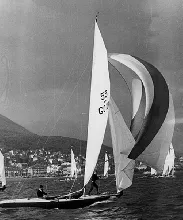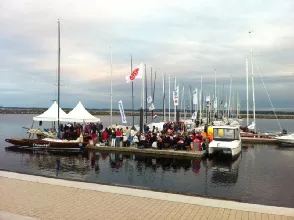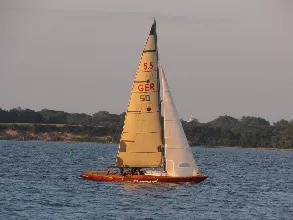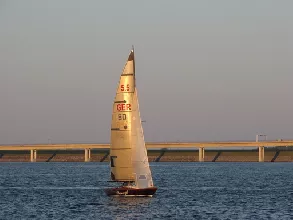 Notes (1)
GO 10 - Double numbers / unresolved boat search
09-02-2008
The sailnumber GO 10 has been given out at least twice. On the measuring certificate of GO 10, 1963 we can find a note: GO 10 reserved for new boat in 1964 - and we have two certificates.
Meas. cert.# 5439; built 1963; "Hokus Pokus"
Meas. cert.# 5746; built 1964; "Fidibus"
Then we have another certificate of a 1964 GO 10, however this might be just the 1964 built boat, modified; name: Fidibus Düvel; cert. DSRK01095
There is contact with boatbuilders who have worked for Lehmann and with Olympic Sailors, but so far the number question remains unsolved.
Anyone who can help?
Full boat details can be found in the attached document, listing all GDR boats.
Document library (4)
Document
Size
By / When
169 Kb
169 Kb
731 Kb
731 Kb
735 Kb
735 Kb
593 Kb
593 Kb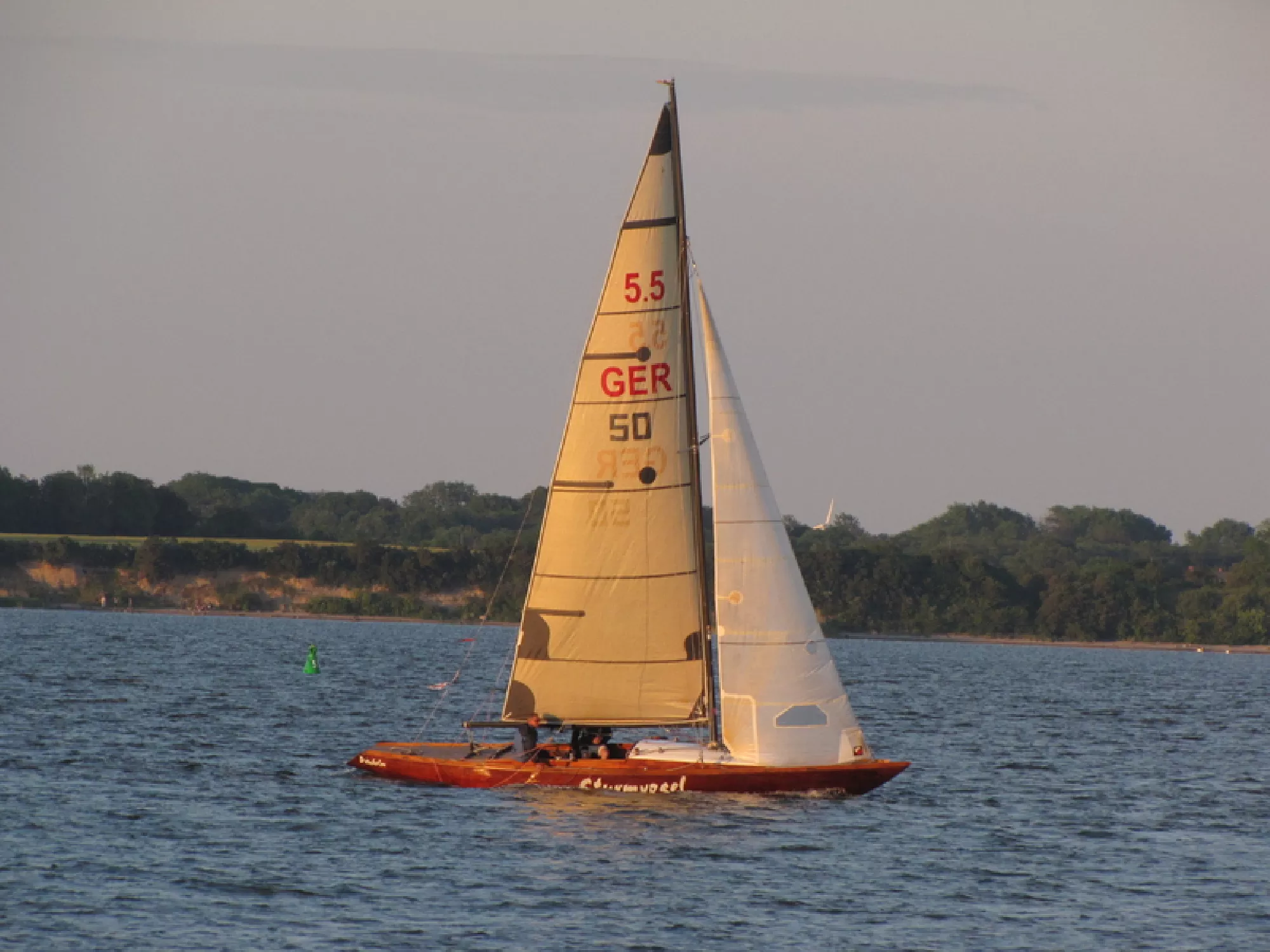 5.5 GER 50 "Sturmvogel" - after racing : Returning to Stralsund
(credits : Elke Petersen)
Added by Kaspar Stubenrauch on 2018-01-07
Ownership history (2)
Sail#
Name
Owner
GO_-10
"Hokus Pokus"
GER-50
"Sturmvogel"
Results History (0)
Links Library (0)