Boat details
(n°239)
Boat details
(n°239)
GO_-16
Essentials
Designer
Willi Lehmann (GO_)
Builder
Willi Lehmann, Yacht- und Bootswerft Gebr. Lehmann, Woltersdorf (GO_)
Material
Mahogany, carvel planked
1st certificate issued
25-08-1965
Original boat name
Herz Dame
Original country
GO_
Original sail number
16
Current location
Copenhagen (KAS), Oeresund (DEN)
GER 26 Willy Lehmann : GO in Flenburg
(credits : Linda)
Added by Dietmar Löhndorf
on 2011-06-08
Photo Gallery (17)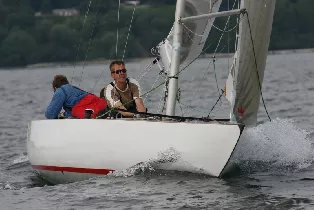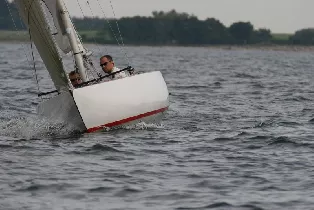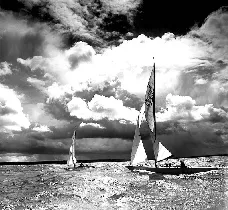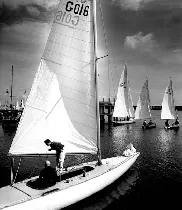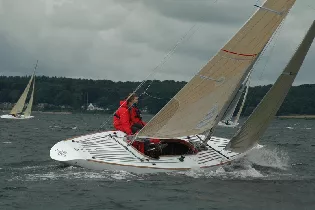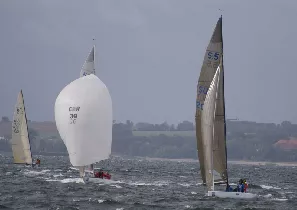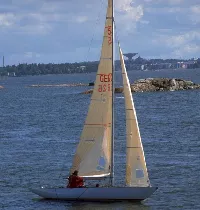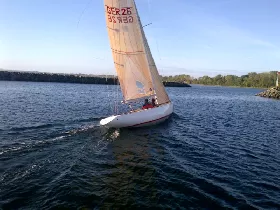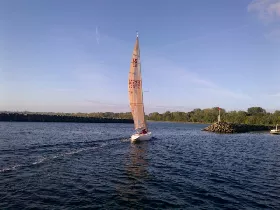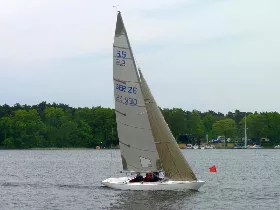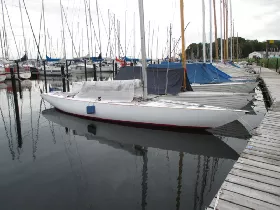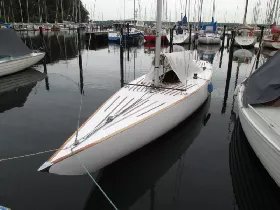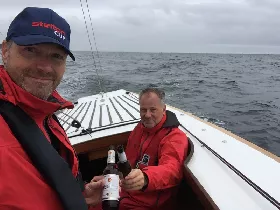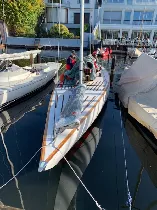 Notes (2)
5.5 GO 16 - additional history information
29-12-2009
Research has reveiled, that the GDR stepped back from Olympic 5.5m racing after 1964, hence GO 16 was up for sale, prior to 1968. An article in "YACHT" magazine tells about an intent of a potential buyer from West-Berlin to enter the (Western) elimination races for the Acapulco ticket.
Olympics 1968
10-09-2008
GO 16 Herz Dame was participating in the Eat German Olympic trials for Acapulco 1968, but did not make the internal qualification. After the end of the 5.5 in the Olympics the boat was sold in the early 1970th to West Germany. Now she is sailing for more than 40 years and has this winter (2007/2008) undergone a refit of the keel (shape of the keel was untouched) and hopefully gives her crew a lot of sailing fun for the next 40 years.
Document library (4)
Document
Size
By / When
Messbrief
Messbrief GER 26 Willy Lehmann (Herz Dame GO 16)
239 Kb
239 Kb
594 Kb
594 Kb
736 Kb
736 Kb
604 Kb
604 Kb
GER 26 Willy Lehmann : GO in Flenburg
(credits : Linda)
Added by Dietmar Löhndorf on 2011-06-08
Ownership history (2)
Sail#
Name
Owner
GO_-16
"Herz Dame"
GER-26
"Willy Lehmann"
Results History (1)
Year
Rank
Race / Location
Skipper
Added by, on
Race :
Stelton Cup /

Location :
Vedbaek
Links Library (1)
25-09-2021
(Historic info, in German)