Boat details
(n°236)
Boat details
(n°236)
GO_-13
Essentials
Designer
Willi Lehmann (GO_)
Builder
Willi Lehmann, Yacht- und Bootswerft Gebr. Lehmann, Woltersdorf (GO_)
Material
Mahogany, carvel planked
1st certificate issued
26-06-1963
Original boat name
Herz Dame
Original country
GO_
Original sail number
13
Current location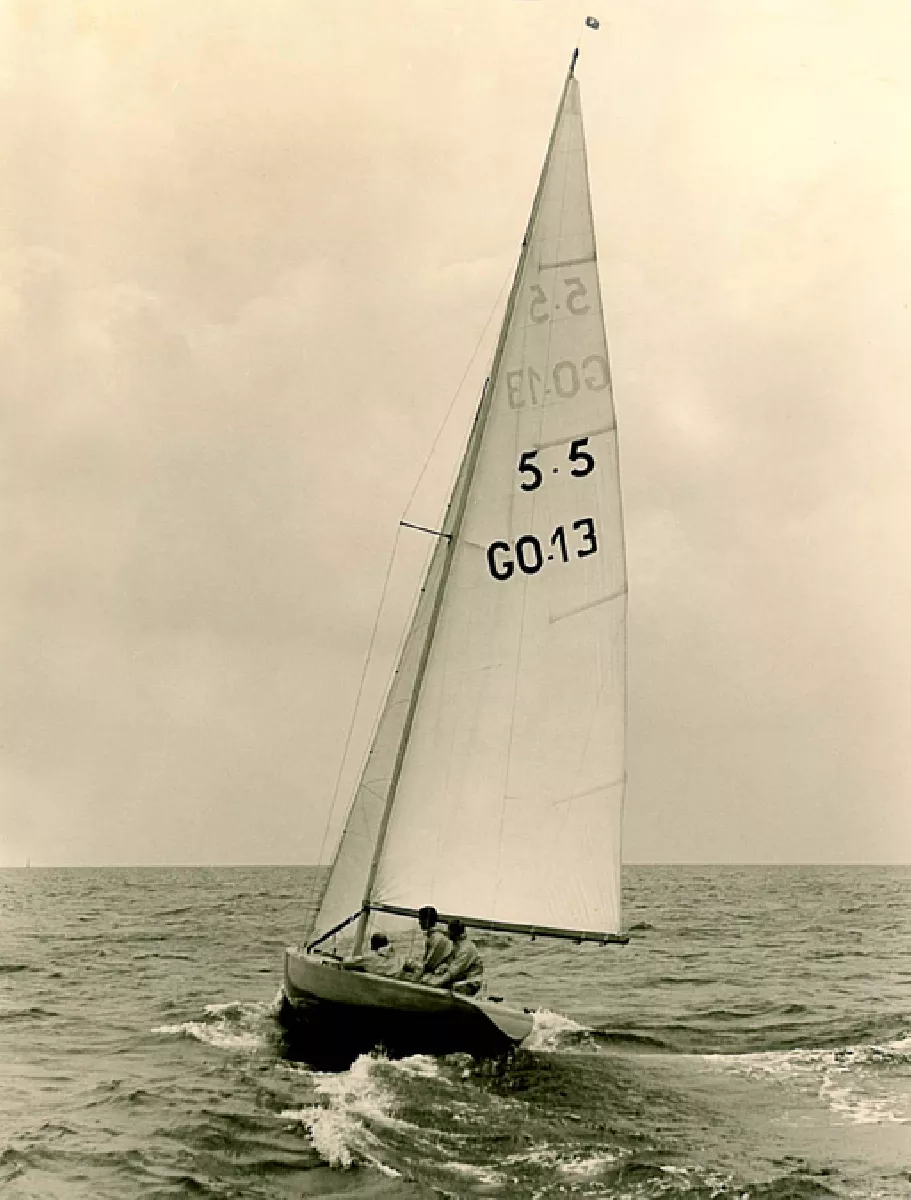 5.5 GO 13 : Downwind
(credits : Der Segelsport)
Added by Kaspar Stubenrauch
on 2008-02-04
Photo Gallery (3)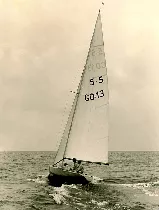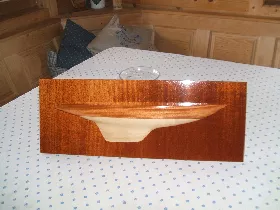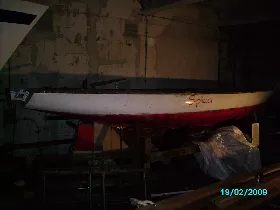 Notes (2)
5.5 GER 53 - sold to The Netherlands, and lost?
25-04-2017
The boat is told to have been sold to The Netherlands, Almere region. As the asking price was less then the lead value and search for the boat has so far been unsuccessful, it is possible, that it was scrapped.
Restoration project - Willy Lehmann Challenge Trophy
09-02-2008
This is one of few Lehmann boats transformed to cruising with "full cabin option". Luckily, she will be brought back to original condition and beauty by her present owner.
The boatbuilder working in 1963 on this boat at the Lehmann yard, is just now preparing a half model of "GO 13", which will be given as a Challenge Trophy to the fastest Lehmann built boat, in the annual Willy Lehmann Regatta in Berlin.
We are awaiting the day, when the rebuilt GO 13 will claim this trophy.
Document library (4)
Document
Size
By / When
654 Kb
654 Kb
694 Kb
694 Kb
722 Kb
722 Kb
674 Kb
674 Kb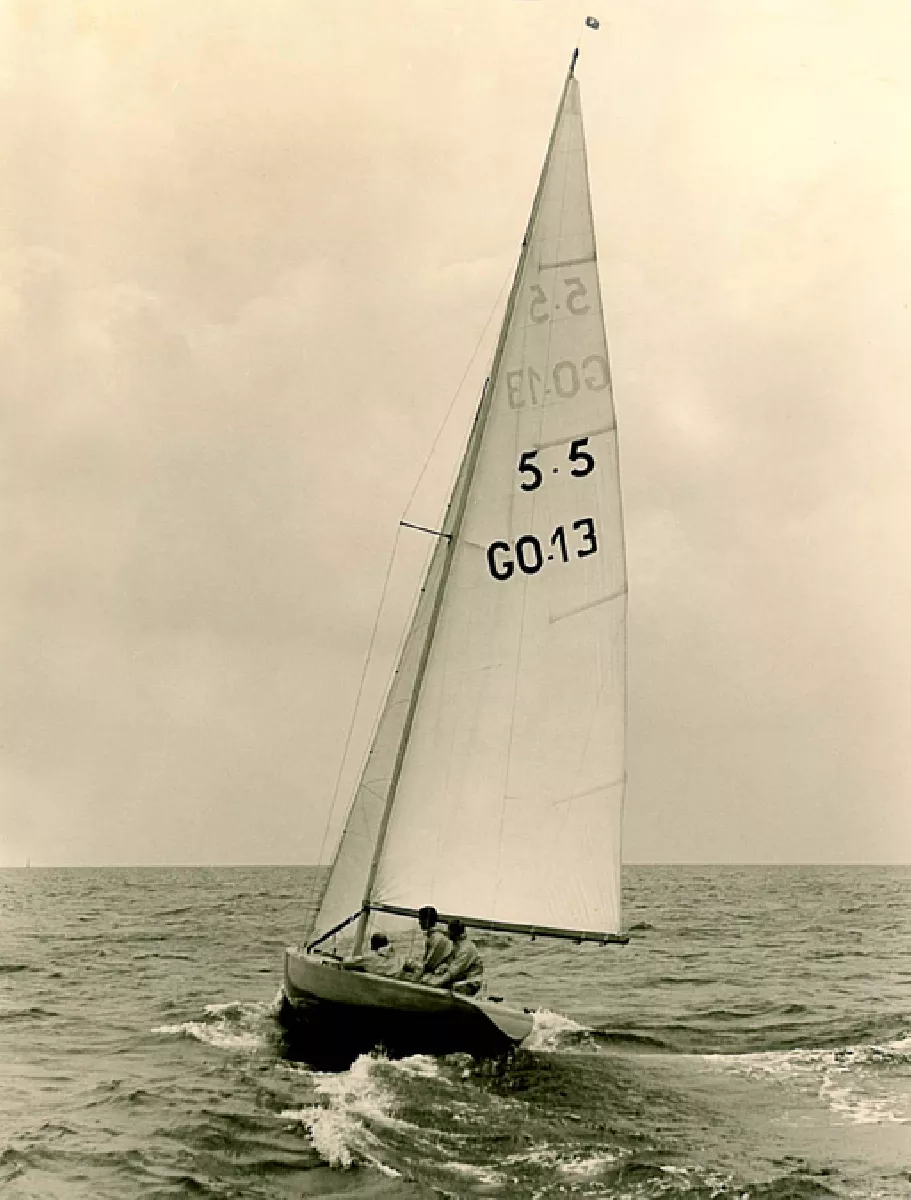 5.5 GO 13 : Downwind
(credits : Der Segelsport)
Added by Kaspar Stubenrauch on 2008-02-04
Ownership history (2)
Sail#
Name
Owner
GO_-13
"Herz Dame"
GER-53
"Spica"
Results History (0)
Links Library (0)