Boat details
(n°214)
Boat details
(n°214)
NOR-17
Essentials
Designer
S. Herbern (NOR)
Builder
Asbjørn Johnsen , Asbjørn Johnsen Båtbyggeri, Son (NOR)
Material
Mahogany, carvel planked
1st certificate issued
01-01-1957
Original boat name
Fram II
Original country
NOR
Original sail number
17
Current location
Strande [KYC], Kiel Firth (GER)
5.5 GER 56 "Fram II" : German Open 2007
(credits : Ron Rademacher)
Added by Kaspar Stubenrauch
on 2008-07-01
Photo Gallery (12)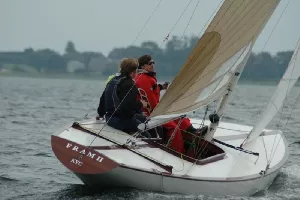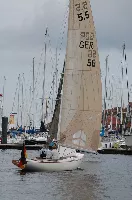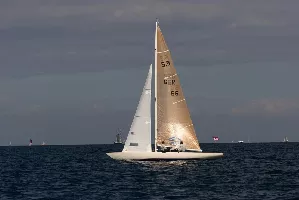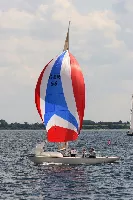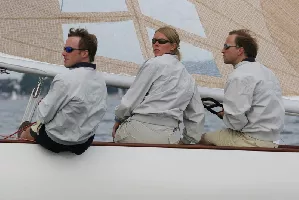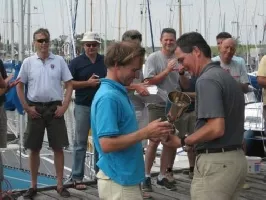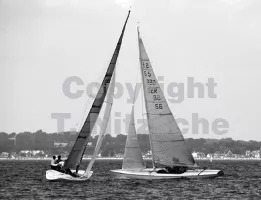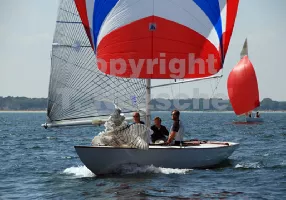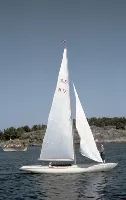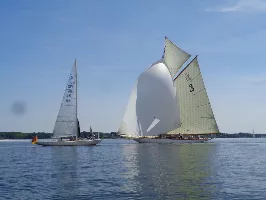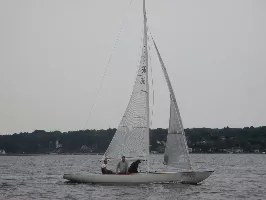 Notes (3)
"Fram II" in Denmark
05-12-2015
The boat has, after her time in Sweden, been sailed in Denmark until 2003, but never raced there. The boat was registered with DEFAELE, but no official DEN sailnumber was allocated in the time.
More details on Fram II
17-04-2012
The designer is Sigurd Herbern and the builder A. Johnson from Drøbak, Norway.
5.5 GER 56 "Fram II" - refit by Rouven Rademacher
13-05-2009
"Fram II" has undergone a complete refit, which is perfectly documented on a website, which we do feature under "Links" - have a look. Back on the race track, she has shown her abilities, winning several titles in recent years.
Document library (2)
Document
Size
By / When
72 Kb
72 Kb
93 Kb
93 Kb
5.5 GER 56 "Fram II" : German Open 2007
(credits : Ron Rademacher)
Added by Kaspar Stubenrauch on 2008-07-01
Ownership history (4)
Sail#
Name
Owner
NOR-17
"Fram II"
NOR-17
"Fram II"
SWE-56
"Fram II"
GER-56
"Fram II"
Results History (1)
Year
Rank
Race / Location
Skipper
Added by, on
Race :
German Open 2008 /

Location :
Niendorf
Skipper :
Rouven Rademacher
Links Library (2)
29-03-2008
(History and restoration of "Fram II")
25-03-2017
("Fram II" visiting Norge, an article in SEILAS)