Boat details
(n°211)
Boat details
(n°211)
GO_-7
Essentials
Designer
Kollektiv Tallin (Estland)
Builder
Walter Buchholz, Yacht- und Bootswerft W. Buchholz, Potsdam (GER)
Material
Wood, carvel planked
1st certificate issued
01-01-1960
Original boat name
Capella
Original country
GER
Original sail number
7
Current location
Greifswald (YCW), Baltic Sea (GER)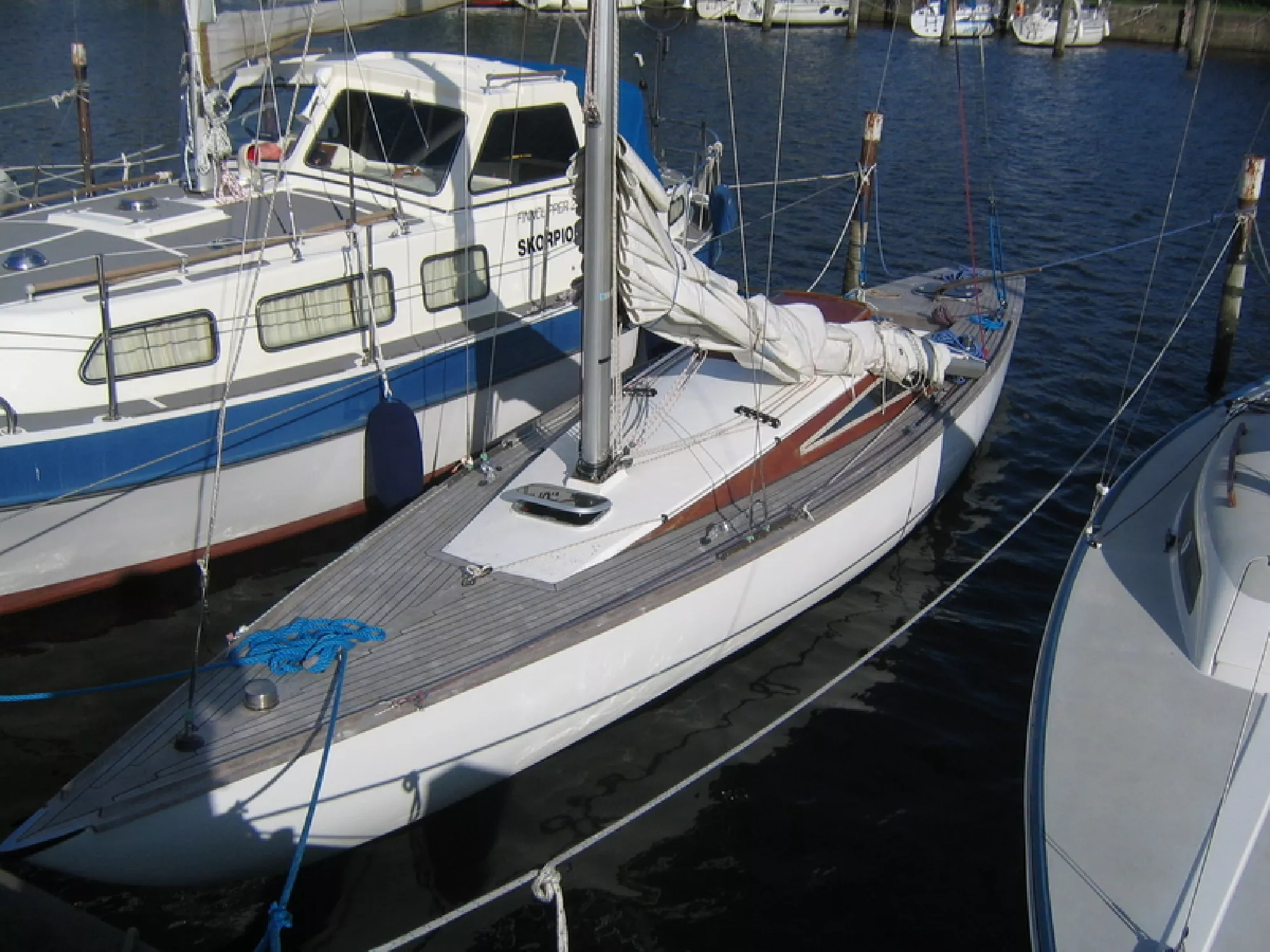 5.5 GER 47 "Choc" : Modified for cruising - but she is still fast in races, too!
(credits : Jens Maladinsky)
Added by Kaspar Stubenrauch
on 2008-03-21
Photo Gallery (8)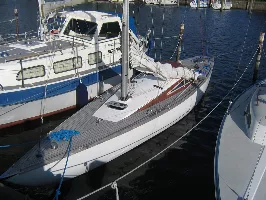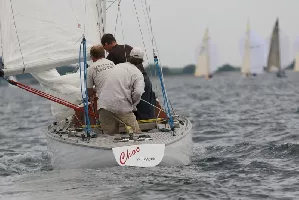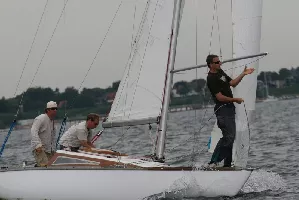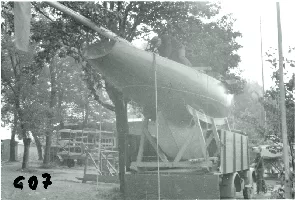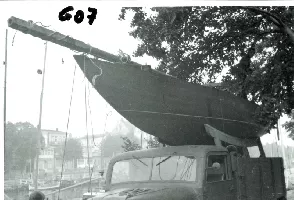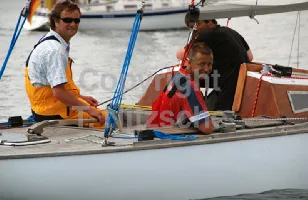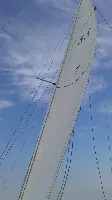 Notes (2)
5.5 GO 7
01-12-2017
While a measuring certificate issued in 1962 is stating the Buchholz boatyard in Potsdam as builder, the Aisher Questionnaire from 1963 is showing a boatyard in Tallin involved in the design.
Designing GO-7
09-02-2008
There is uncertainty on the original design of the boat; one measuring certificate is stating a working group of a boatyard in Tallin as the designers, other sources do state G. Brand, Berlin.
Assumption: The group designed the boat, but before finalizing the construction, Brand was engaged.
Anyone who can clarify things here, is most welcome to place a note.
Document library (4)
Document
Size
By / When
846 Kb
846 Kb
963 Kb
963 Kb
990 Kb
990 Kb
785 Kb
785 Kb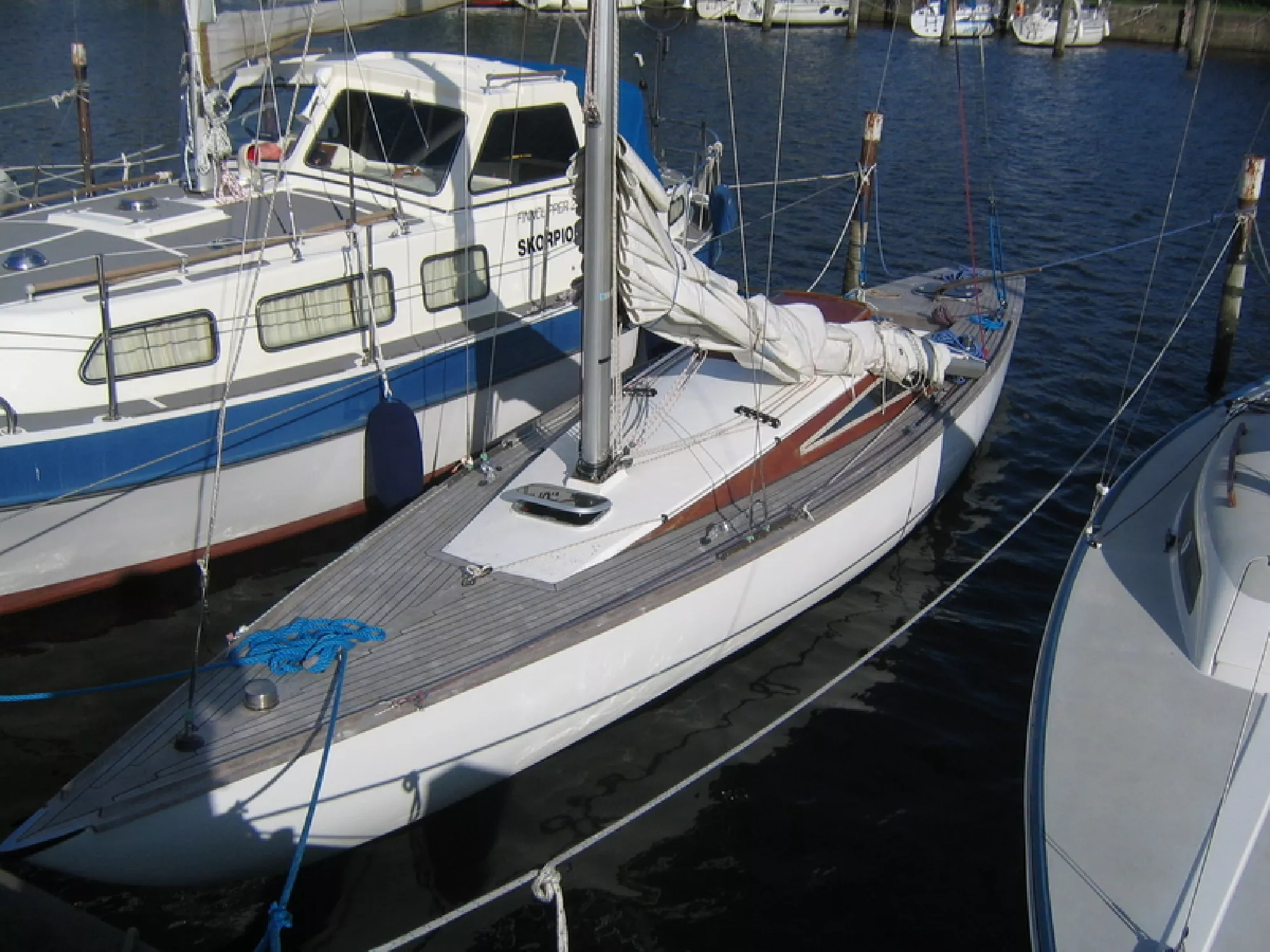 5.5 GER 47 "Choc" : Modified for cruising - but she is still fast in races, too!
(credits : Jens Maladinsky)
Added by Kaspar Stubenrauch on 2008-03-21
Ownership history (2)
Sail#
Name
Owner
GO_-7
"Capella"
GER-47
"Choc"
Results History (1)
Year
Rank
Race / Location
Skipper
Added by, on
Race :
Travemünde Week /

Location :
Travemünde
Links Library (0)