Boat details
(n°209)
Boat details
(n°209)
GO_-3
Essentials
Designer
Willi Lehmann (GO_)
Builder
Willi Lehmann, Yacht- und Bootswerft Gebr. Lehmann, Woltersdorf (GO_)
Material
Mahogany, carvel planked
1st certificate issued
09-02-1959
Original boat name
Bellatrix
Original country
GO_
Original sail number
3
Current location
Rostock (MYCR), Baltic Sea (GER)
5.5 GER 43 "Bellatrix" - in Berlin : Side View
(credits : Kaspar Stubenrauch)
Added by Kaspar Stubenrauch
on 2016-10-17
Photo Gallery (19)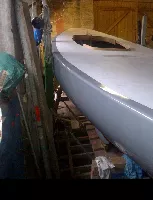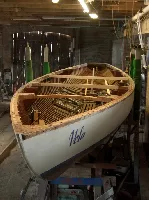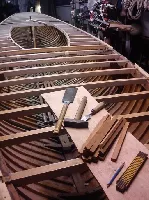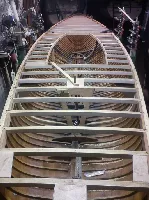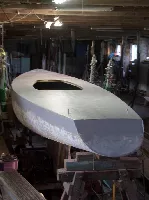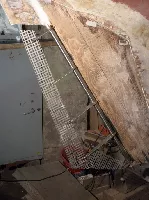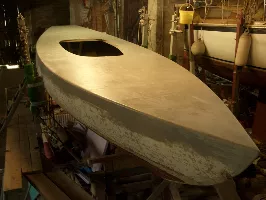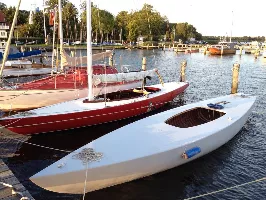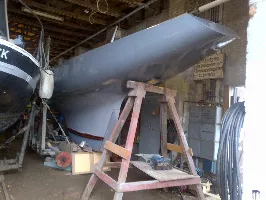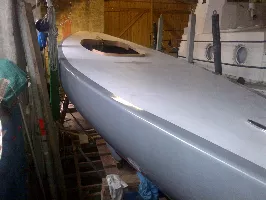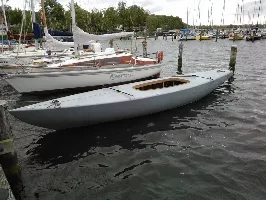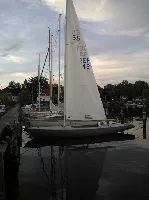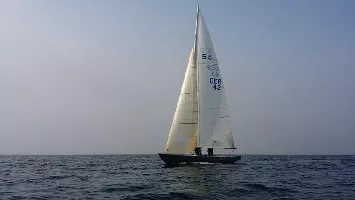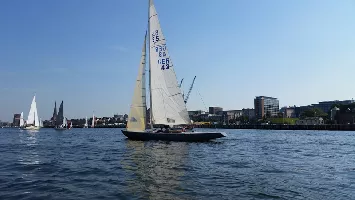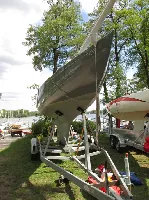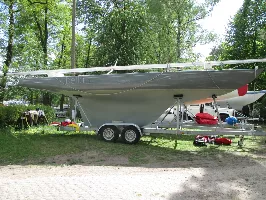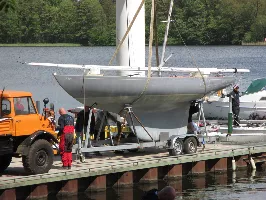 Notes (3)
5.5 GO 3 "Bellatrix" - built in 1958
20-01-2018
The boat was built in 1958, the first certificate issued in 1959.
5.5 GER 43 "Bellatrix" - is sailing again
11-08-2014
After an enourmous effort and not countable hours of restoration, "Bellatrix" could be seen again on Rostock waters, during the last weekend. She will be joining GER 59 for local racing and is expected in Northern German 5.5m regatta events as well.
5.5 GER 43 - full restoration
09-06-2010
After spending several years as a "full-cabin-option" cruiser, the boat is in new hands now and is planned to be fully restored, back to original racing condition, thus enlarging the Rostock based 5.5m fleet.
Document library (4)
Document
Size
By / When
690 Kb
690 Kb
732 Kb
732 Kb
740 Kb
740 Kb
720 Kb
720 Kb
5.5 GER 43 "Bellatrix" - in Berlin : Side View
(credits : Kaspar Stubenrauch)
Added by Kaspar Stubenrauch on 2016-10-17
Ownership history (4)
Sail#
Name
Owner
GO_-3
"Bellatrix"
GO_-3
"Bellatrix"
GER-43
"Vela"
GER-43
"Bellatrix"
Results History (1)
Year
Rank
Race / Location
Skipper
Added by, on
Race :
Travemünde Week /

Location :
Travemünde
Links Library (0)