Boat details
(n°206)
Boat details
(n°206)
GER-21
Essentials
Designer
Britton Chance Jr. (USA)
Builder
E. Sommerfeld, Bootswerft Edmund Sommerfeld, Wentorf (GER)
Material
Vacuum laminated wood
1st certificate issued
05-04-1977
Original boat name
Wallaby
Original country
GER
Original sail number
21
Current location
Founex, Lake of Geneva (SUI)
5.5 SUI 127 "Valma III" : Moored in Founex
(credits : Francois Bouvier)
Added by Kaspar Stubenrauch
on 2010-08-30
Photo Gallery (3)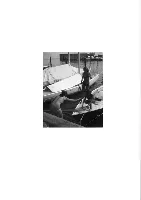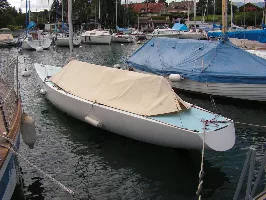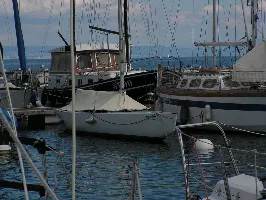 Notes (3)
Z-127
11-10-2011
The name under the ownership of Marcel Capecchi should be "Guglielmo", according to entry lists from the Europeans in 1980 and 1981, and according to my memory!
5.5 G-21 became 5.5 Z-127
16-02-2010
With the presence of both rating certificates (G-21 + Z-127) and additional info from Thomas Treib, it is now confirmed that G-21 became Z-127 at the end of the seventies.

The earlier note in this respect:
28.08.2008 by Kaspar Stubenrauch
Listed in the Swiss register as an Egger-built boat, Thomas Treib informed that Z-127 is one of the Chance/Sommerfeld boats:
Z-114, Z-116, Z-117, Z-118, Z-121, Z-122, G-21, Z-127.
The form is told to have been built in Switzerland, carried to Northern Germany, the boats delivered and finally the form returned.
Searching for "Wallaby"
03-02-2008
The German 5.5m Association is searching for "Wallaby", which had been located on Lake Constance and which has possibly been sold to a neighbouring country in the early 1980's.
Any hint to its whereabouts, please pass to
info5point5.de
THANKS!
Document library (2)
Document
Size
By / When
1.96 Mb
2 Mb
12.53 Mb
13 Mb
5.5 SUI 127 "Valma III" : Moored in Founex
(credits : Francois Bouvier)
Added by Kaspar Stubenrauch on 2010-08-30
Ownership history (4)
Sail#
Name
Owner
GER-21
"Wallaby"
SUI-127
"Guglielmo"
SUI-127
"Losi"
SUI-127
"Valma III"
Results History (1)
Year
Rank
Race / Location
Skipper
Added by, on
Race :
World Championship /

Location :
Geneva
Links Library (1)
23-01-2021
(A historic report, in German)